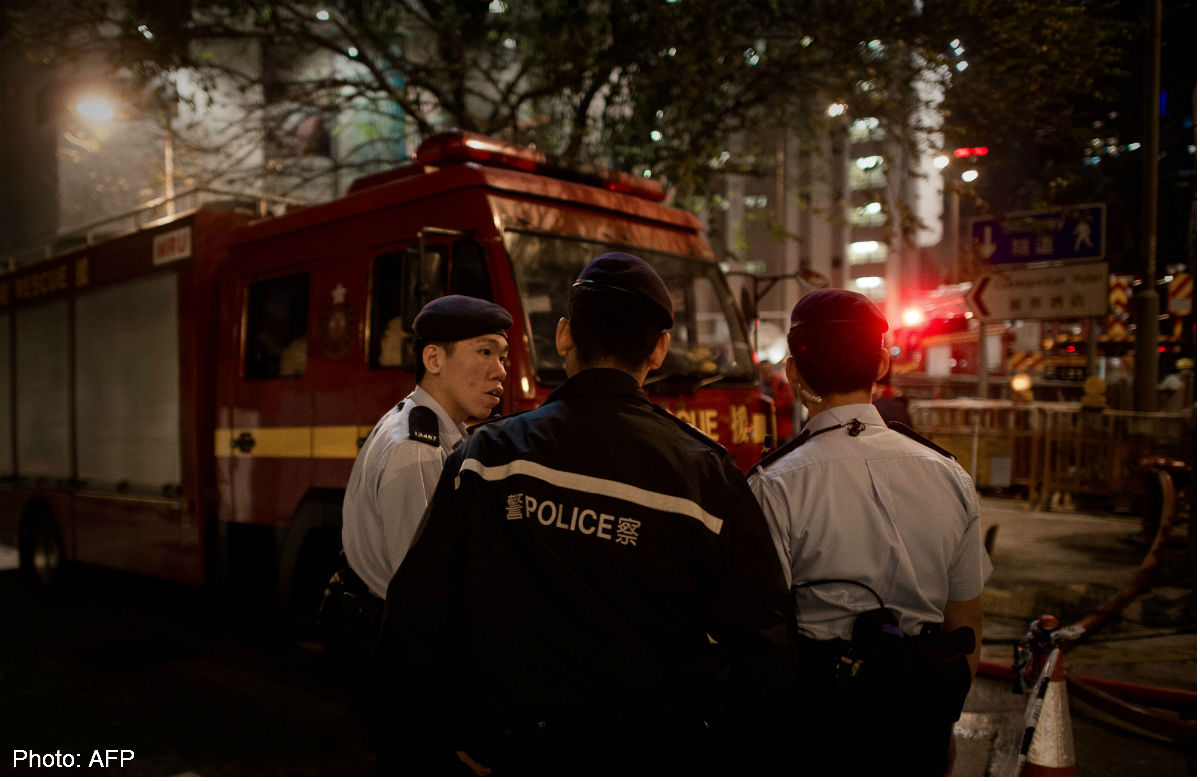 HONG KONG - Hong Kong police on Friday successfully dismantled the largest World War II bomb yet found in the city after its discovery on a construction site prompted the evacuation of 2,260 people.
The nearly one-tonne US Navy ANM66 bomb was discovered by building workers late Thursday in the Happy Valley district, near the city's famous downtown racing track.
"It was the biggest bomb ever found in Hong Kong," a police spokeswoman told AFP.
Bomb disposal experts took 15 hours to remove the live explosives from the bomb, which was unearthed close to a Sikh temple, hotels and residential housing.
"It has taken a longer time because of... technical problems when drilling holes into the bomb and because of the large amount of explosives inside it," senior bomb disposal officer Yuen Hon-wing told reporters.
Nearby buildings would have collapsed if the bomb had gone off, police said.
"Because the explosive inside was very sensitive, we had to cut the shell in a low-temperature environment, so the process took longer than expected," Yeun said.
The bomb weighed 2,000 pounds - more than 900 kilograms - and was more than five feet (1.7 metres) long, with a diameter of two feet (600 centimetres), police said.
News footage showed two large holes drilled into the side of the bomb casing.
"What is left now is a metallic bomb shell," Yeun said.
Buildings around the site including two hotels were evacuated Thursday but resumed operations on Friday morning.
The bomb was believed to have been dropped by US forces in 1945. The former British colony was the scene of fierce fighting in December 1941 against the invading Japanese, who occupied Hong Kong until 1945.
Unexploded wartime ordnance is routinely found in the southern Chinese city. In November a British shell was detonated in a controlled explosion at the Peak, home to some of Hong Kong's most expensive real estate.