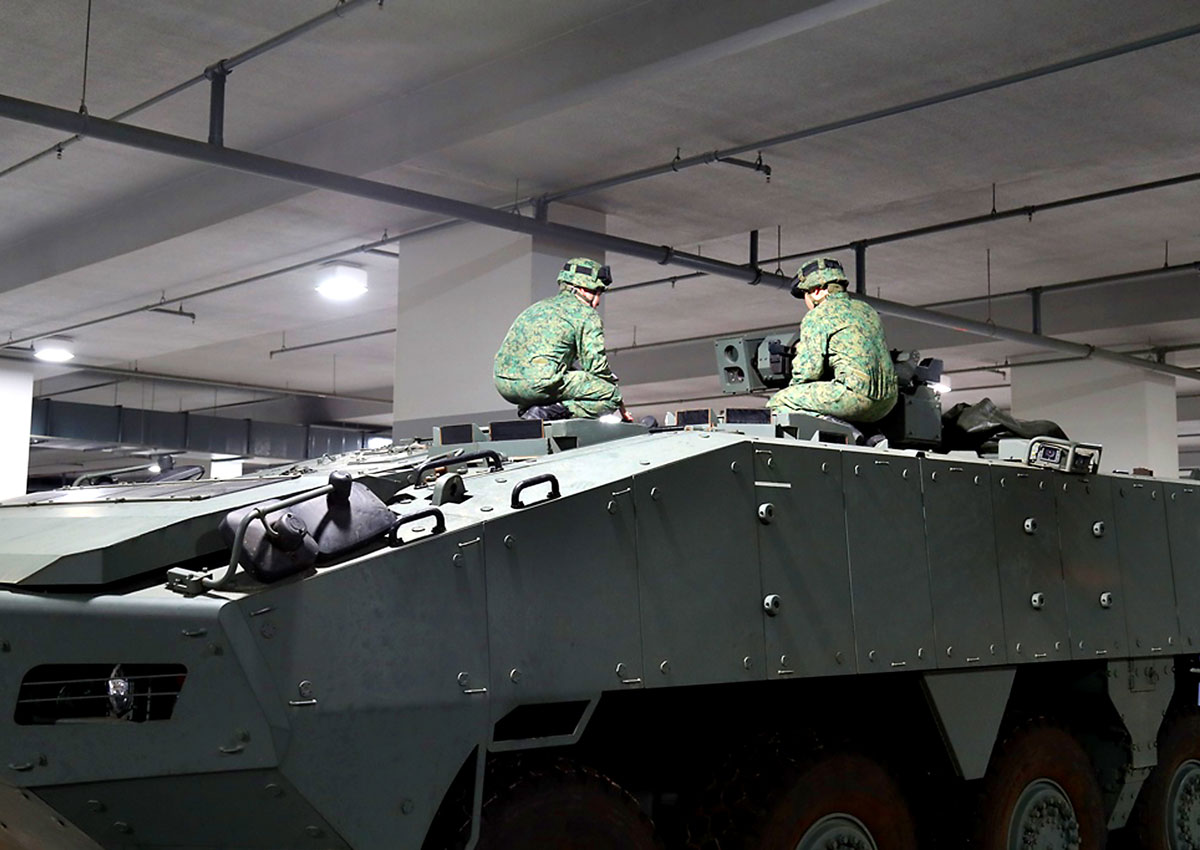 Hong Kong authorities have launched a prosecution against the captain of the ship and shipping agent involved in transporting nine Singaporean armoured vehicles seized in the city last November.
Hong Kong customs officers seized the Terrex troop carriers as they were being shipped home from military exercises in Taiwan.
Master Pan Xuejun, 39, appeared in court on Friday charged with one count of importing strategic commodities without a necessary licence, the South China Morning reported.
Read also: SAF's 9 Terrex vehicles return home on 3rd day of Chinese New Year
The shipping company, APL, was also summoned and will appear in court at a later date, the paper reported.
Pan was released on bail without entering a plea. He is due to reappear in court on May 19.
APL has yet to comment.
Read also: A new chapter for Singapore-Sino ties in the new year
Hong Kong Customs and Excise officials confirmed that they launched prosecution cases against the shipping agent and the ship's master on Wednesday. "After a thorough investigation, the Customs and Excise Department has sufficient evidence to prove a case in breach of the strategic control system," a Customs statement said.
Hong Kong returned the carriers to Singapore on January 24, with officials saying that the Singapore government would not be criminally prosecuted.
Read also: No megaphone, but microphone diplomacy as Singaporean pens song on Terrex vehicles