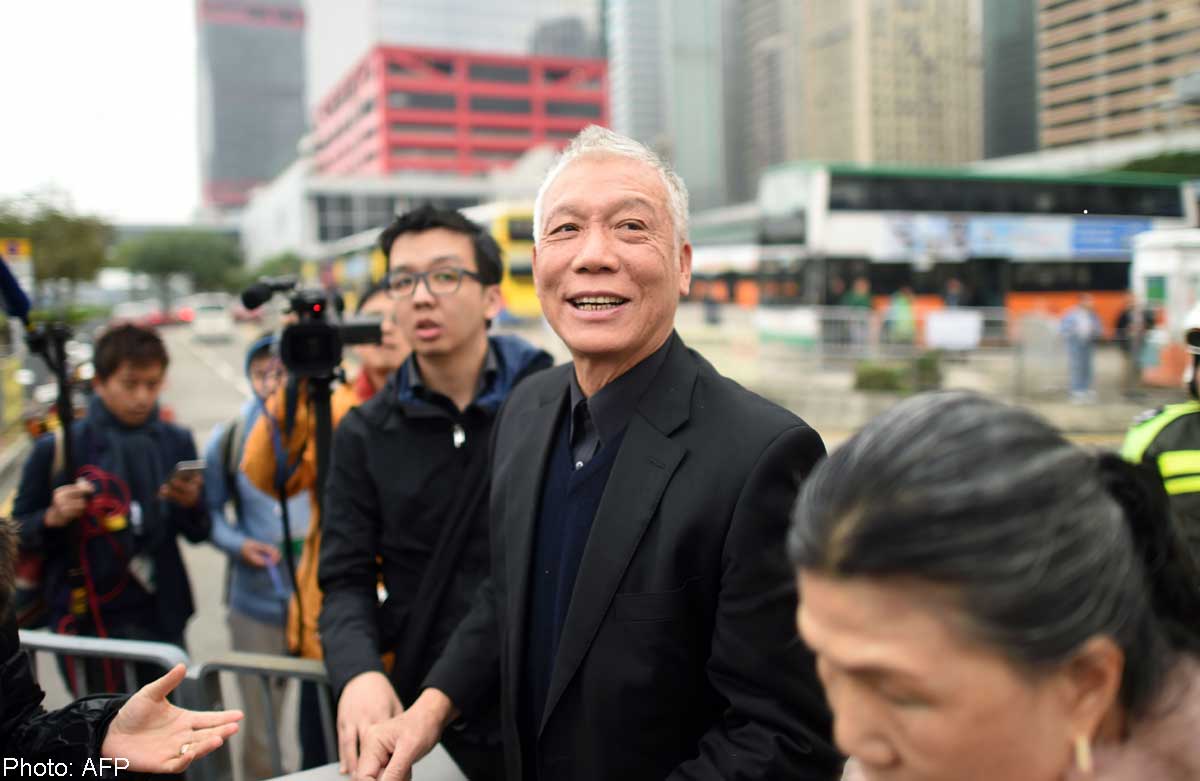 HONG KONG - The original founders of Hong Kong's pro-democracy Occupy movement prepared to surrender to police Wednesday in a move they said was to show their commitment to the rule of law.
But student protesters who have launched a hunger strike vowed they would continue "suffering pain for justice".
Teenage protest leader Joshua Wong and two fellow students, who went on hunger strike late Monday, read out an emotional letter to the city's leader Leung Chun-ying from their tent outside government headquarters.
"We believe we are doing better by suffering pain for justice than you are by having big meals," they said.
"Please don't ask us to avoid the pain of a hunger strike. Please first ease the agony of suppression and the lack of freedom (suffered) by Hong Kong people."
They renewed their call for dialogue with the government over political reforms.
"They (the government) have brought society step-by-step towards the edge," 18-year-old Wong said.
It came as Occupy Central founders Benny Tai, Chan Kin-man and Chu Yiu-ming are due to hand themselves in to police later Wednesday.
Their announcement Tuesday of the decision came after clashes between police and protesters outside the government headquarters left dozens injured Sunday night. Occupy Central leader Benny Tai urged those on the streets to leave "this dangerous place".
"As we prepare to surrender, we three urge the students to retreat - to put down deep roots in the community and transform the movement," said Tai.
China's communist authorities insist that candidates for Hong Kong's leadership elections in 2017 must be vetted by a loyalist committee, which the protesters say will ensure the election of a pro-Beijing stooge.
Protesters who have blocked three major intersections in the city since late September to demand free leadership elections in the semi-autonomous city said that they cannot leave until their demands have been met.
While there is no specific warrant out for the founders' arrest, Hong Kong and Chinese authorities have consistently slammed the protests as illegal.
Tai said he did not know how police would respond to their surrender, but that the trio were prepared for any consequences.
He said the Occupy movement would now take a different approach to promoting its cause, including through education and a new social charter.