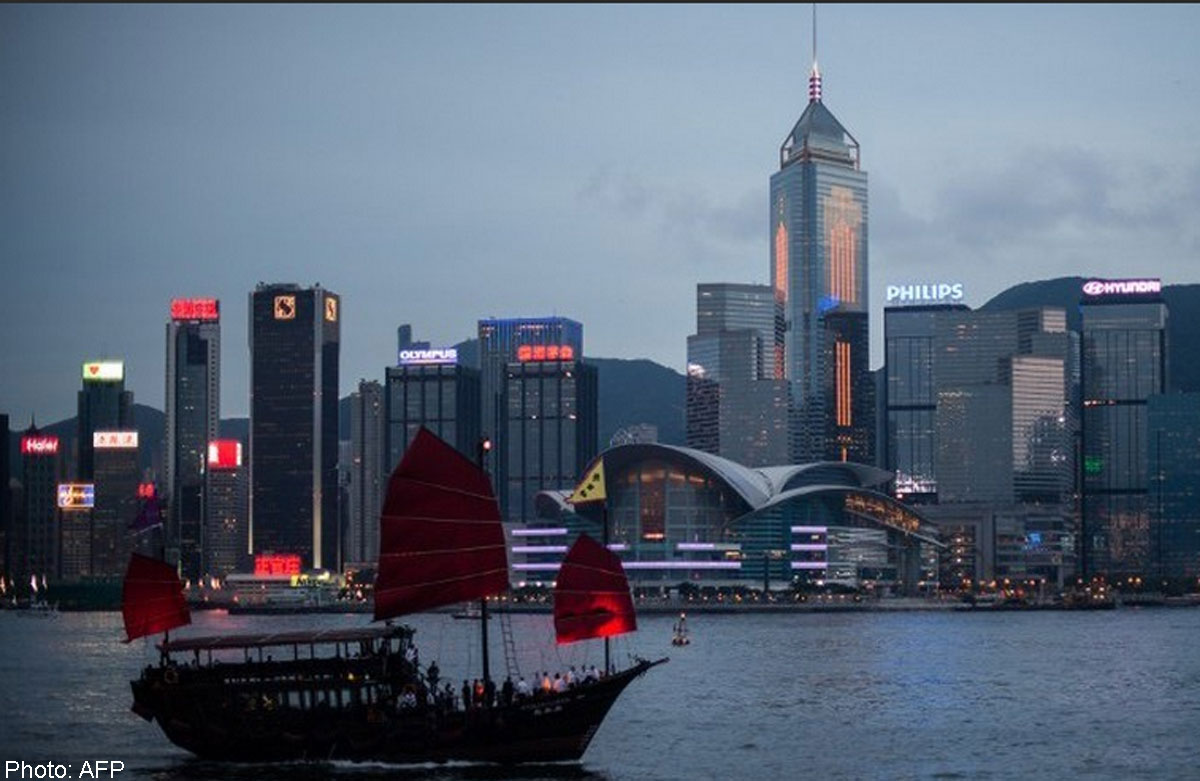 HONG KONG - Planned summer demonstrations by democracy activists were behind China's decision to snub Hong Kong in favour of Beijing as host of a key Asia-Pacific Economic Cooperation (APEC) finance ministers' meeting, a media report said.
Democracy activists from the "Occupy Central" group have threatened to flood the streets of Hong Kong's business district with thousands of protesters to try to force officials to guarantee electoral reform.
An official said Beijing's decision to relocate the meetings planned for September was related to the ongoing civil disobedience campaign, according to Cable News TV.
Cheng Yiu-tong, a member of the city's executive council added that he was concerned about the impact of the movement on how Hong Kong is perceived -- politically and internationally.
"I am worried, because we don't know how serious Occupy Central will become," Cheng told reporters.
The semi-autonomous territory's international reputation has been tarnished, he said. "Others will say that Hong Kong society is in a very messy state".
China has promised the city, whose current chief executive is appointed by a pro-Beijing committee, will see a transition to universal suffrage by 2017.
But it has ruled out demands that voters should be able to choose which candidates can stand for the top position, an issue which regularly sparks angry protests.
"The Chinese government is starting to worry that there could be some instability in Hong Kong and that there could be situations that could embarrass China," pro-democracy lawmaker Albert Ho told reporters.
Last October, staff at the APEC summit in Bali removed several Hong Kong journalists and confiscated their press passes, after they shouted questions at Philippine President Benigno Aquino about a hostage siege that left eight Hong Kong citizens dead.
The city's government said the change of venue was imposed by Beijing due to the fact there "will be many meetings with a wide range of topics", a statement released on Tuesday said.
The dates of "some of" the meetings have been postponed from September 10-12 to the end of the month.
"In order to facilitate this arrangement, the location of the meeting will be changed to Beijing," the statement said.
Thousands of protesters took to Hong Kong streets on Sunday to march for press freedom, in a demonstration organised by journalists as fears grow that free expression is being compromised.
And on January 1 an estimated 30,000 demonstrators marched through the city to demand a greater say in choosing their future leader.
Hong Kong returned to Chinese rule under an agreement with Britain signed in 1997 that grants it semi-autonomous status and enshrines civil liberties not guaranteed in mainland China.