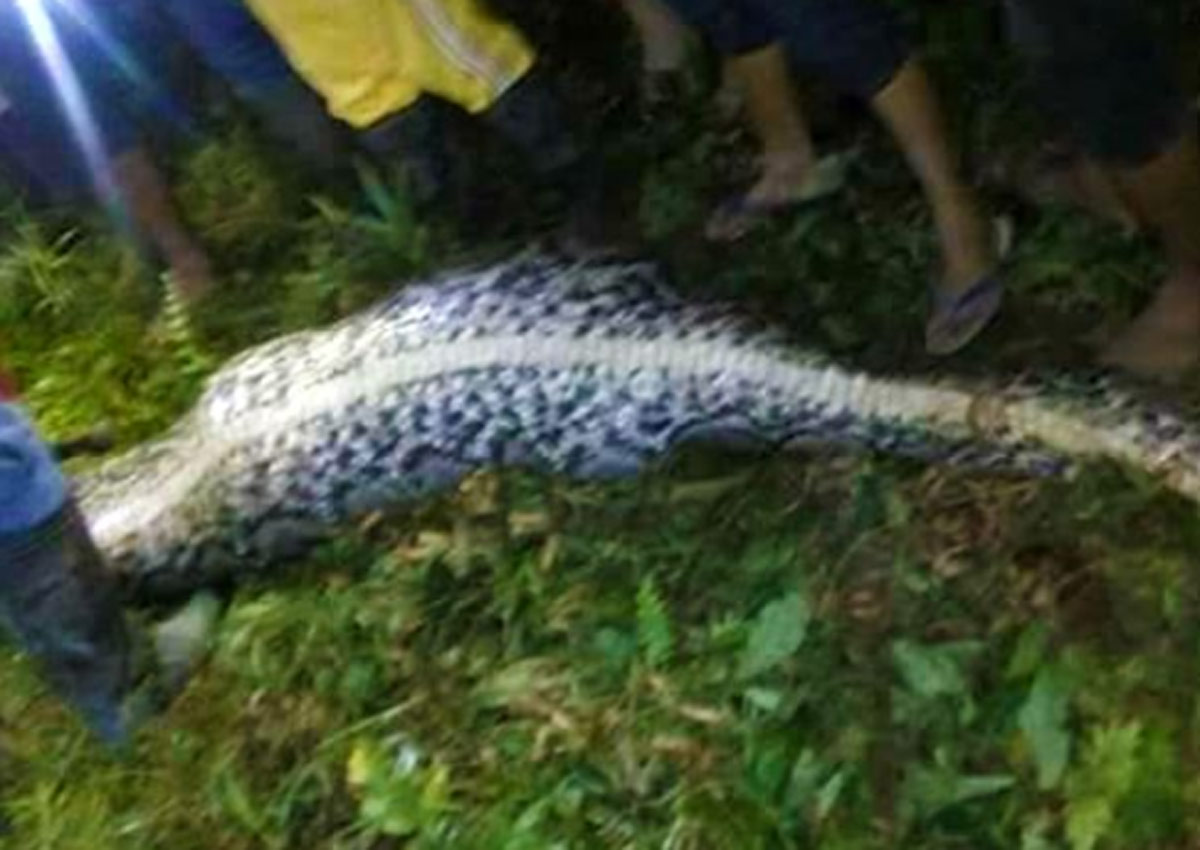 Like a ghastly scene from a horror movie, the horrified men sliced open a giant snake's belly to unravel the whole body of a man it had swallowed alive the night before.
The Indonesian villagers already had a hunch about the grisly content inside the 7m-long python after seeing what looked like a pair of boots protruding from its bulging tummy.
Shocking footage of the corpse being removed from the snake after it was cut open went viral after it was posted online.
The wife of the victim only discovered the tragic truth after seeing photos and the video in news reports, according to Indonesian news site Tribun Timur.
Akbar Salubiro, 25, was reported missing since Sunday (March 26) when he did not return home after harvesting palm oil in a remote village on the island of Sulawesi.
His neighbours only found out about his fateful end after stumbling upon the reticulated python resting in his garden. A village elder told the media that they had heard cries from the palm plantation on Sunday night.
Reticulated pythons, which suffocate their victims before swallowing them whole, are also found in Singapore. Last November, Animal Concerns Research and Education Society (Acres) said it received an average of two calls a day from the public regarding sightings of reticulated pythons, reported Todayonline.
One of them created a stir when it was found in the premises of Toa Payoh swimming complex in 2014.
chenj@sph.com.sg
Read also