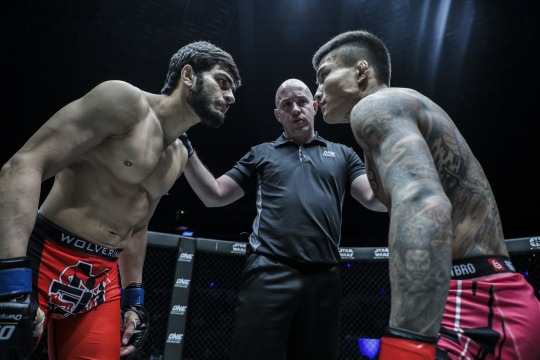 Almost as fast as the battle between Pakistan's Ahmed "The Wolverine" Mujtaba and China's Li Kai Wen started, it was over.
On Friday, 24 November, at ONE: IMMORTAL PURSUIT from the Singapore Indoor Stadium, the highly anticipated featherweight tilt was marred by a series of illegal blows to the back of the Pakistani's head, resulting in Li's disqualification.
Li, a product of Tianjin Top Team, charged at Pakistan's young martial arts hero straight off the opening bell. Mujtaba countered by going for a series pf takedowns, but was stunned by a series of hammer fists to the back of the head.
Referee Olivier Coste rushed to halt the bout.
After some deliberation, the blows Li threw were deemed intentional. Ultimately, that resulted in a disqualification, and Mujtaba was promptly awarded the victory.
There is no doubt "The Wolverine" did not want to win this way, but still, he gets the victory and improves his record to 9-1.