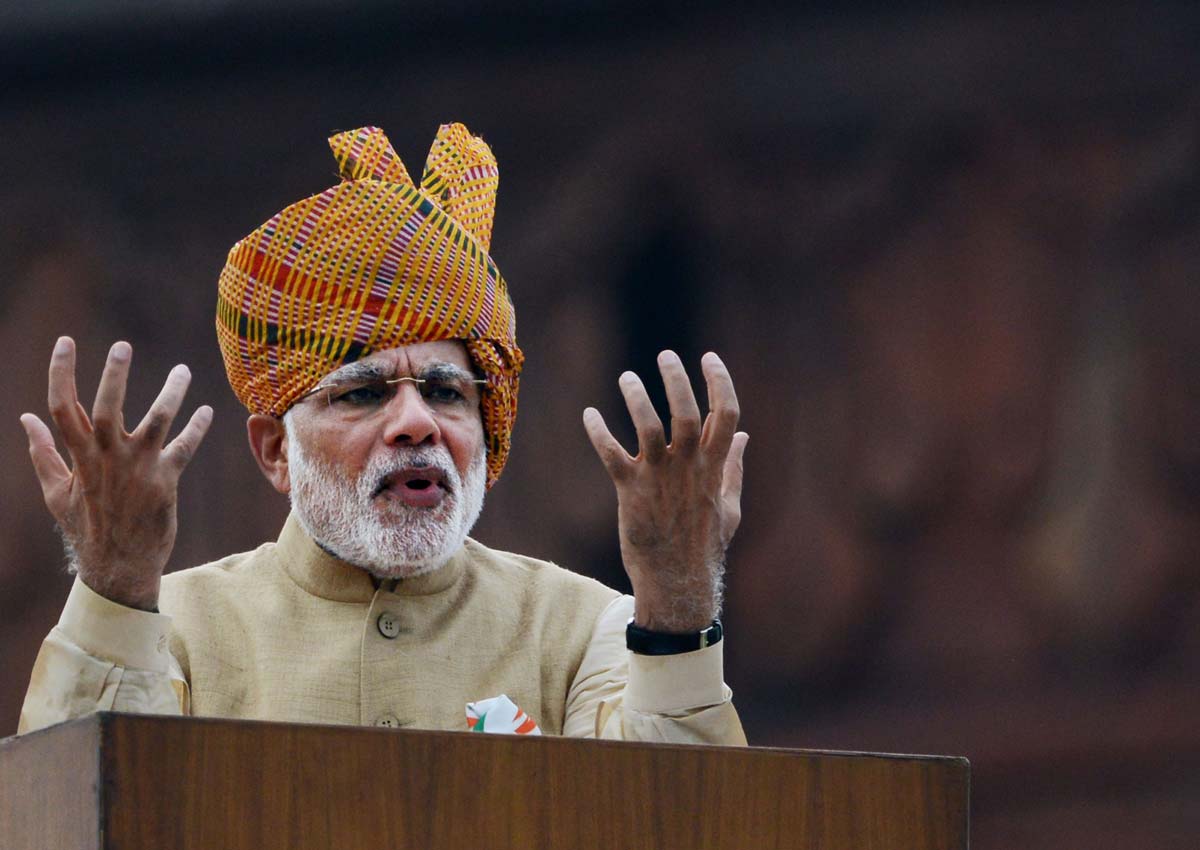 WASHINGTON - The world's two largest democracies, India and the United States, held talks Tuesday to deepen their strategic and economic ties and perhaps better counterbalance great power rival China.
The senior US and Indian officials meeting in Washington did not single out Beijing by name, but China loomed over the talks as the United States prepares to host India's Prime Minister Narendra Modi, on the heels of a state visit by Chinese President Xi Jinping.
US Secretary of State John Kerry said Tuesday will see a "very in-depth discussion about our economic and security agenda" with his US colleagues from the commerce and energy departments and their Indian counterparts.
But first he and Indian foreign minister Sushma Swaraj would "meet privately to talk about some of the complicated issues of the region." This would set up a meeting in New York next week on the sidelines of the United Nations General Assembly between US President Barack Obama and Modi, whose four-day visit begins September 24.
"And then we have a very robust discussion regarding counterterrorism, the Indian Ocean, maritime security, the South China Sea, the South Asian challenges of the moment," he said, in a nod to the challenge from China.
Officials from both countries approvingly cited Obama's declaration earlier this year that the once stand-offish pairing of the United States and India would become "the defining relationship of the 21st century." "The key pillars of our strategic partnership are shared values of democracy, freedom of speech and rule of law," Swaraj said.
"It is not what US can do for India but what US can achieve together with India," said India's minister of state for commerce and industry, Nirmala Sitharaman, herself recalling remarks by US Vice President Joe Biden.
Kerry, Swaraj and Sitharaman were joined by US Commerce Secretary Penny Pritzker and Energy Secretary Ernest Moniz as they began a day of high-level talks on tariffs, trade, technology, law and investment.
Aside from China, which is expanding its deep-water naval presence in the broader Asian region and staking a claim to dispute areas of the South China Sea, the other looming issue is that of climate change.
As India's economic rise drags more of its huge population of 1.3 billion people into the middle class and the industrialized world its historically low emissions levels are set to rise - just as the world is seeking cuts.
Indian officials made it clear before the talks that they will resist any pressure ahead of this year's Paris climate summit to act alone, but came to Washington keen to work with US firms on renewable energy technology.
Hi-tech innovation
Modi agreed with Obama during the US leader's visit to India in January that the "strategic dialogue" be re-baptized "strategic and commercial," and Swaraj said she hoped the meeting would be "very productive." The two countries have set themselves the goal of increasing their trade in goods and services from around $120 billion per year now to around $500 billion, an ambitious sum similar to existing US and Chinese trade.
India has, however, not followed the typical development path of its Asian competitors, which typically focused on labor intensive but low cost manufacturing, and has instead leap-frogged towards a service economy.
This leaves Delhi and Washington in competition in some areas, as was shown in the "off shoring" of US call center jobs, but also in a situation whereby their firms can work together in high-tech innovation.
Modi will celebrate and seek to build on this part of the relationship next week when he visits Silicon Valley and the San Francisco area of California to meet executives from Facebook, Google, Tesla, Cisco and Qualcomm.
He will also host a huge stadium event in San Jose for up to 20,000 of the three million American residents of Indian origin, seen as a dynamic community with a huge role in the tech sector and healthcare.