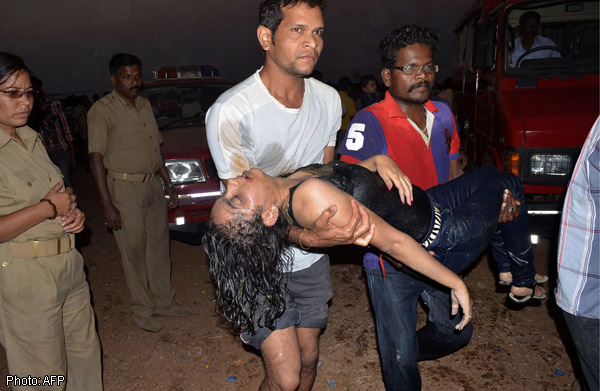 NEW DELHI - An overloaded passenger boat has capsized in a river in eastern India, leaving 29 people confirmed dead as rescuers searched for others feared missing, an official said Monday.
Scuba divers aided by rescue helicopters pulled dozens of people from the water after the boat carrying some 100 passengers overturned on Sunday in the state of Orissa, a senior official said.
"We have recovered 29 bodies so far. Search operations will continue because three more persons are still missing," special relief commissioner P.K. Mohapatra told AFP.
Survivors and eyewitnesses told local media the boat was returning from a picnic spot on one side of the Hirakud reservoir and was crossing the attached Mahanadi river in Sambalpur district.
Passengers panicked after the boat started taking on water when its engine stopped, according to local media.
"People started panicking when water began to flood the boat from numerous leaks. Many jumped out to get into two other boats travelling close by. This led to the accident as the boat lost balance and capsized," the Indian Express newspaper reported.
Boat accidents are common in India, mainly because of overcrowding, poor maintainance, lax regulations and a lack of life jackets and other safety equipment.
Last month 21 people were killed when a tourist boat capsized off India's remote Andaman Islands. Officials and survivors said the boat was not carrying lifejackets and was overcrowded.