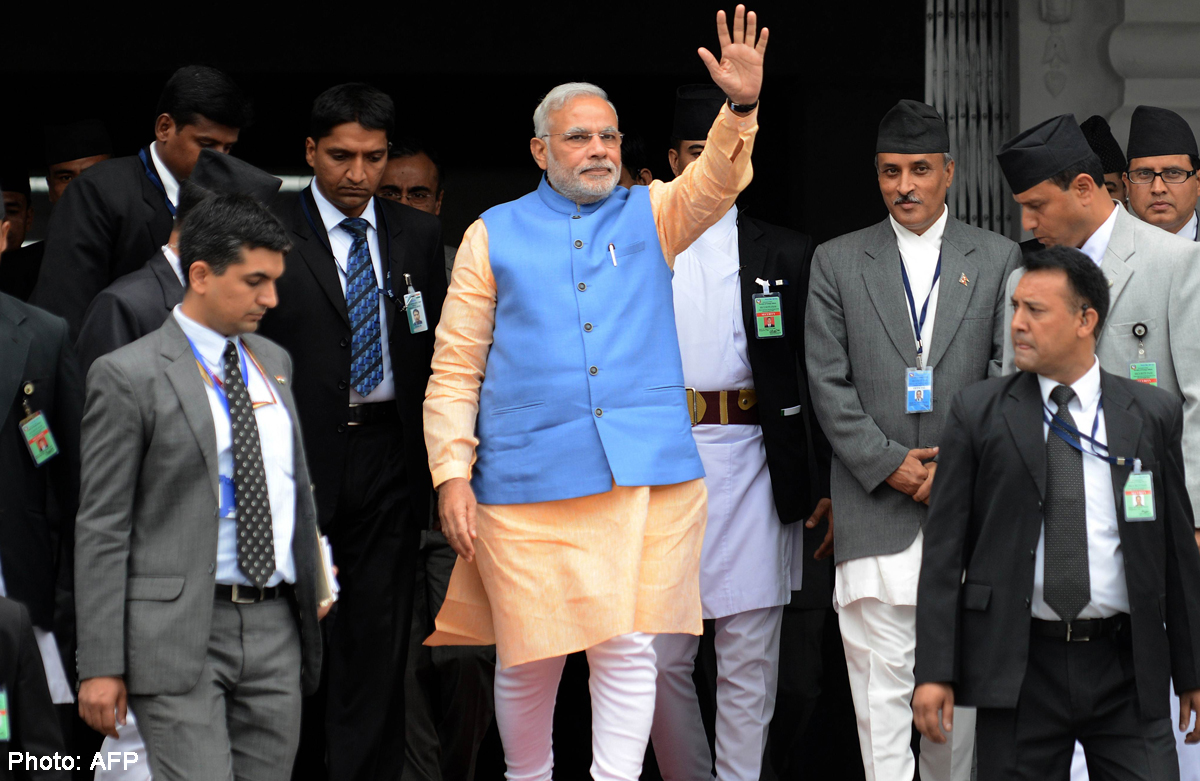 MUMBAI - Vote counting began in two Indian states on Sunday where Prime Minister Narendra Modi's right-wing party was confident of snatching victory, tightening its grip on power after storming to government nationally in May.
Officials began counting tens of millions of ballots at 8:00 am (0230 GMT) in the huge western state of Maharashtra, of which financial and entertainment hub Mumbai is the capital, and Haryana in the north, bordering New Delhi.
Modi's Bharatiya Janata Party (BJP) won a landslide national victory five months ago on a pledge to reform and revive the flagging economy and clean up endemic corruption.
The nationalist leader campaigned doggedly for the polls held last week, aware victory could help him push through his promised economic reforms, many of which have not yet been introduced.
The BJP was leading in 67 seats in Maharashtra in early tallies shown on the election commission's website, while the rival left-centre Congress party was trailing with 27 in the 288-seat state assembly.
In Haryana, the BJP was leading in 67 of the 90 seats up for grabs, while Congress, seeking a third term there, was ahead in just six.
In Mumbai, eager BJP supporters showered state president Devendra Fadnavis with flower petals and shouted "long live mother India" as he arrived at the party's headquarters.
"We are confident we will form the government on our own, get a full majority," Fadnavis told reporters.
"Let us wait for emerging trends and final results which are still changing. Some (television) channels are showing 120 (seats for BJP), others are showing 145," he said.
The BJP is expected to benefit from anger and fatigue towards the Congress party, which was kicked out of central government in May and has held power in Maharashtra for 15 years.
The BJP has taken a gamble on its popularity and is campaigning alone in both states after severing ties with its allies, including the far-right Shiv Sena, its partner in Maharashtra for 25 years.
Exit polls predicted wins for the BJP, although it was likely to need partners to build a coalition and form a majority in both states. Such results would be yet another blow for the once all-powerful Congress whose Gandhi's dynasty has produced three prime ministers.