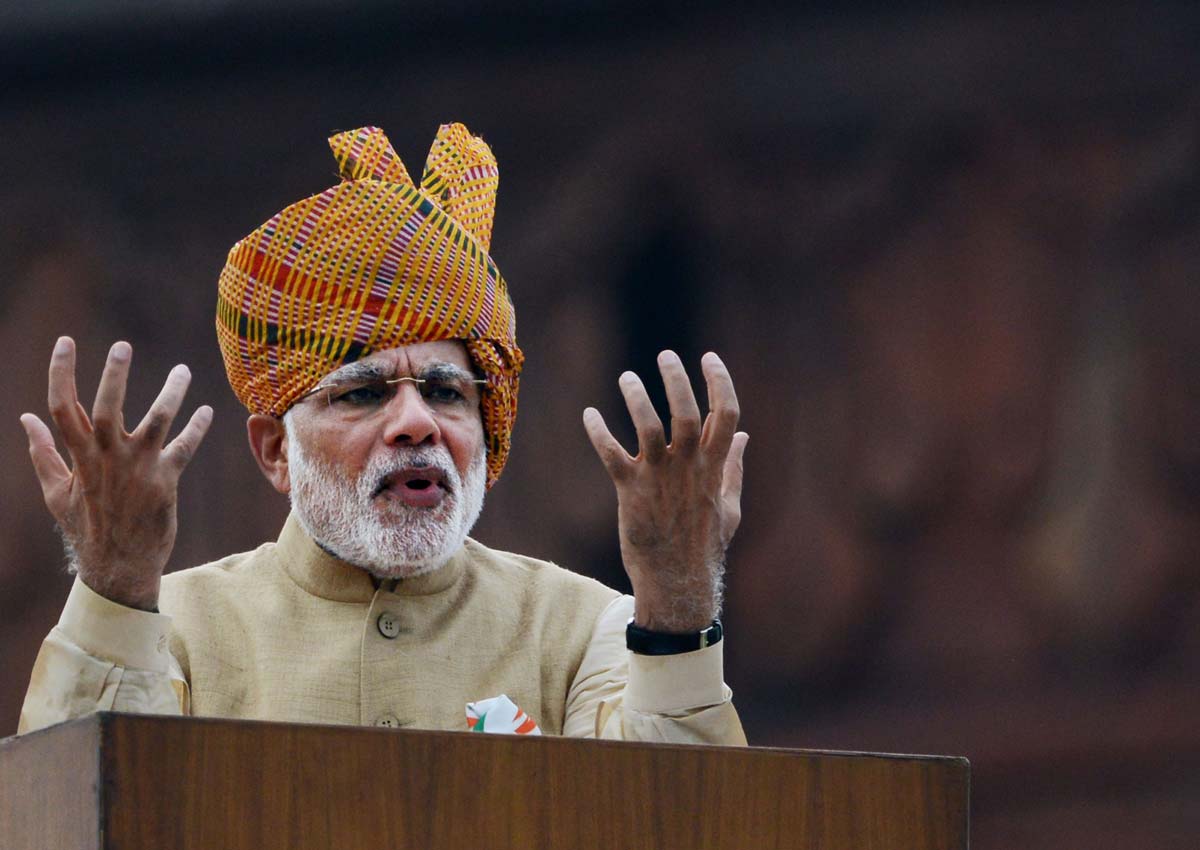 AHMEDABAD, India - India's government has fired Sanjiv Bhatt, a senior police officer who accused Narendra Modi of being complicit in deadly anti-Muslim riots in the prime minister's home state of Gujarat in 2002.
Bhatt told AFP Thursday he had received a letter terminating his employment of 27 years after being found guilty of indiscipline.
He was suspended from duty in 2011 after filing a petition in the Supreme Court implicating Modi, then chief minister of Gujarat, and his government in the 2002 violence.
In his affidavit, Bhatt said Modi had ordered police to allow rioters to vent their anger against the state's Muslim community after the deaths of nearly 60 Hindu pilgrims in a train fire that was blamed at the time on Muslims.
Modi, who took power last year after a landslide election victory, has always denied any responsibility for the riots which left more than 1,000 people dead, most of them Muslims.
A Supreme Court investigation cleared the prime minister of any wrongdoing, but suspicions persist that he failed to do enough to stop the violence.
Bhatt said he had received the termination order, dated August 13, on Wednesday.
It states that he failed to respond to charges of indiscipline levied against him in 2012 and subsequently upheld by an official inquiry conducted in his absence.
The charges relate mostly to his absence from work in the wake of the suit, although he is also accused of coercing a fellow officer to lie about his presence at the meeting attended by Modi.
"The government of the day has decided to remove me from service after conducting a sham, ex parte inquiry on completely fabricated charges of 'unauthorised absence from duty'," Bhatt posted on his Facebook page.
"If the government of the day does not require my services... so be it. I pray to God that he may continue to kindle and stoke the passion and fire that has possessed me all these years."
Modi was effectively blacklisted by a number of foreign powers in the aftermath of the riots, which happened shortly after he took over as the state's chief minister.
The European Union and then the United States only ended their boycott of the right-wing Hindu nationalist when it became clear he could be elected leader of the world's largest democracy.