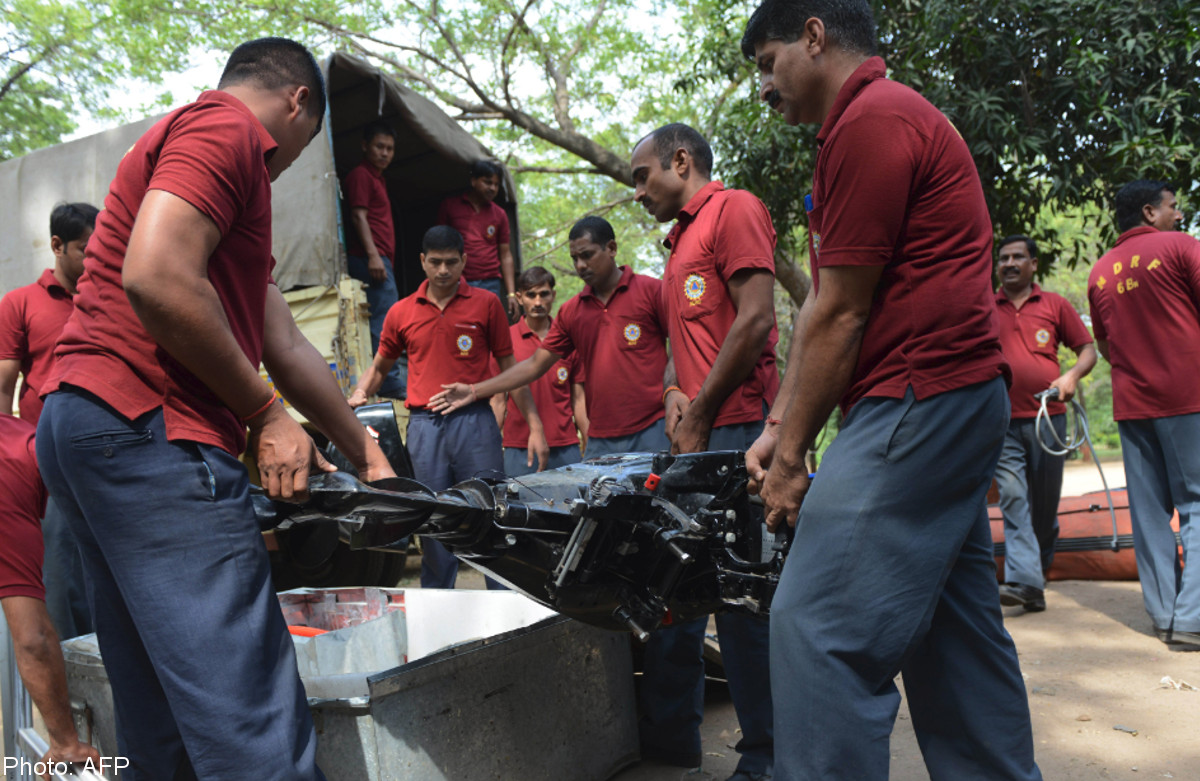 AHMEDABAD, India - India was Wednesday shifting thousands of people out of the way of Cyclone Nilofar due to hit the region this weekend, while Pakistan geared up for potential large-scale evacuations.
Nilofar - listed as a "very severe cyclonic storm" by Indian weather officials - is barrelling across the Arabian Sea packing winds of up to 220 kilometres (132 miles) an hour.
The cyclone will weaken substantially as it reaches the coast of the western Indian state of Gujarat on Saturday, according to the Indian Meteorological Department forecast.
Nilofar will "cross the coast as a marginal cyclonic storm with a wind speed of 60-70 kilometers per hour, gusting to 80 kilometers per hour," the department said on its website.
Indian authorities said they were taking no chances with the storm - which is expected to make landfall in Gujarat's Kutch district.
"We have identified around 30,400 people who will be shifted from coastal areas to safer places by this evening," Kutch official M.S. Patel told AFP.
Pakistan's National Disaster Management Authority has told district officials to prepare to evacuate villages along the coast and all beachside restaurants were closed.
"We have estimated some 50,000 people might be evacuated if the need arises," Ikhlaque Qureshi, a senior National Disaster Management Authority official, told AFP.
The cyclone's eye will pass around 250 kilometres from Karachi, Pakistan's biggest city with over 18 million people, chief meteorologist Touseef Alam said.
But the storm's "outer waves would hit Pakistani coasts", Alam said, bringing strong winds, high tides and rains to southern Pakistan, especially drought-hit districts of southern Sindh province.
The storm comes after Cyclone Hudhud slammed into India's east coast earlier this month, leaving some 20 people dead.
The tail end of that cyclone swept into neighbouring Nepal causing snowstorms that claimed more than 40 lives in one of the country's worst Himalayan trekking disasters.
Cyclone Phailin, which struck India last October, had winds of up to 220 kilometres per hour and caused extensive damage.
The South Asian region is routinely hit by bad storms between April and November that cause deaths and widespread damage to property.