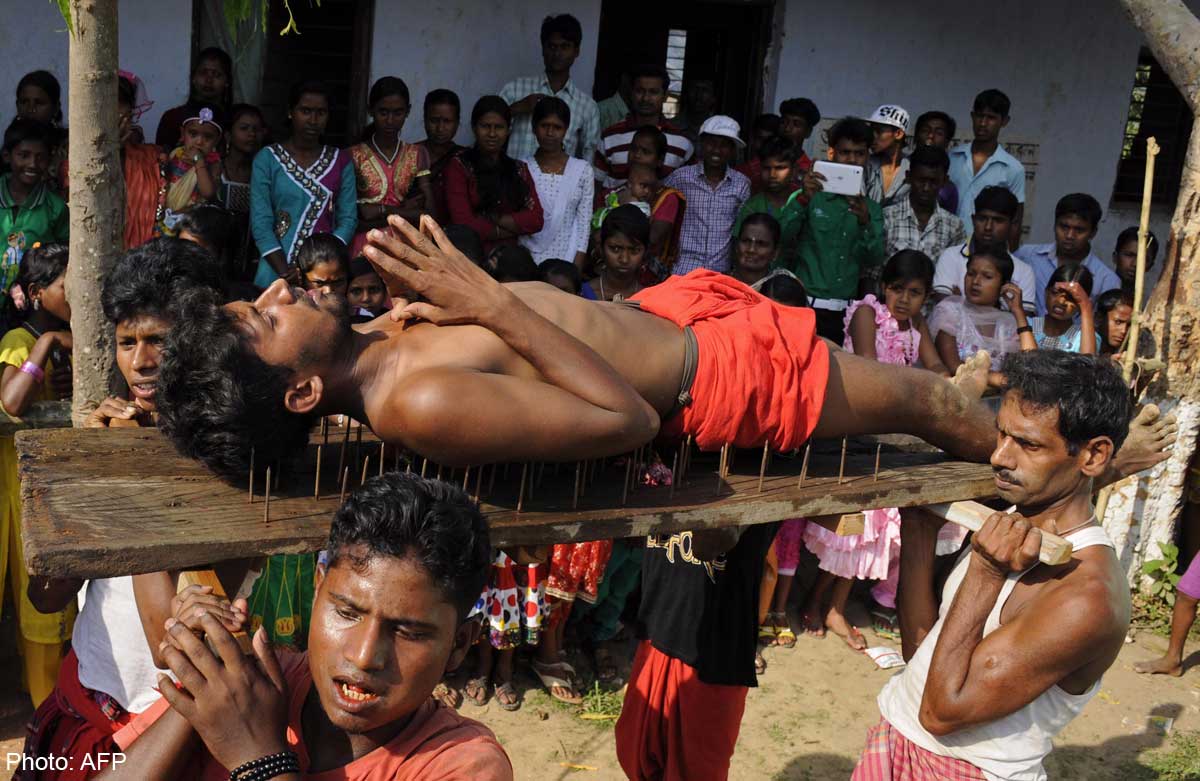 During Shiva Gajan, Hindu devotees believe that by enduring pain, Lord Shiva, the god of destruction, will grant them what they pray for.
A devotee is carried past spectators as he lies on a bed of nails, at a village in Agartala, the capital of India's north-eastern state of Tripura, on April 14.
Thousands take part in the month-long festival every year, which culminates in the worship of Shiva on the auspicious day of Chaitra Sankranti, the last day of the Bengali calendar.

Get a copy of tabla! for more stories.