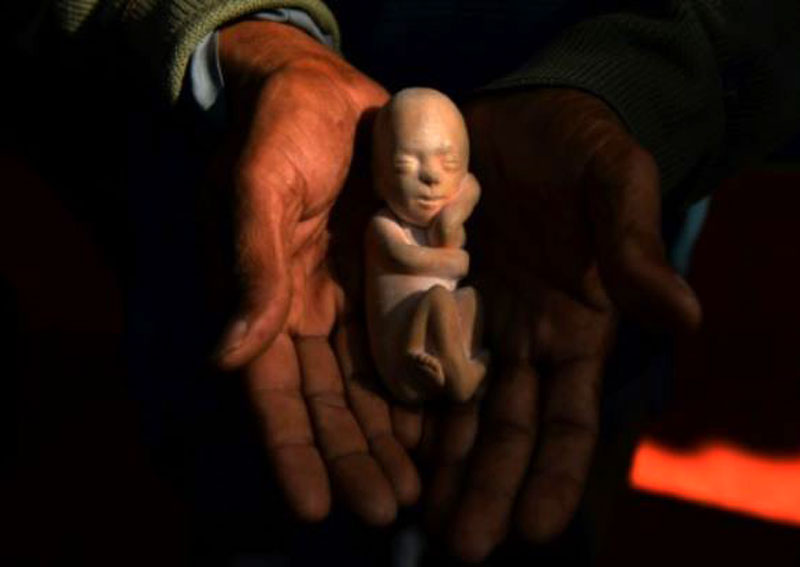 New Delhi - An Indian court will decide whether a 10-year-old Indian girl left pregnant after she was repeatedly raped should be allowed to have an abortion, police said Tuesday.
The child, who was often left at home while her mother went out to work on construction sites, has said she was raped by her stepfather, who has since been arrested.
Her case only came to light last week, by which time she had crossed the 20-week legal limit after which terminations are only allowed where there is a danger to the life of the mother or the baby.
"We have filed an application in the concerned court seeking an order for abortion," said Pankaj Nain, the police chief of Rohtak district in northern Haryana state.
"Now it is for the courts to decide," Nain told AFP.
In recent months India's top court has received a number of petitions from women -- including rape survivors and trafficking victims -- seeking abortions where pregnancies had gone beyond 20 weeks.
Activists say the restriction should be extended to 24 weeks as victims of rape are often late to report their pregnancies.
In 2015, the Supreme Court allowed a 14-year-old rape survivor to abort a foetus after the 20-week limit.
Nain said the 10-year-old had made a statement to police and was being given counselling and medical care.
Her ordeal came to light when her mother called a women's helpline last week to register a complaint after her daughter confided in her.
Rohtak hit the headlines last week when a 23-year-old was abducted, raped and killed by her ex-boyfriend.
India has a gruesome record on rape, with the capital New Delhi alone registering 2,199 rape cases in 2015 -- an average of six a day.
Nearly 40,000 rape cases are reported every year in India, but the real number is thought to be much higher, with victims wary of how their complaints will be dealt with or the social stigma attached to sex crimes.