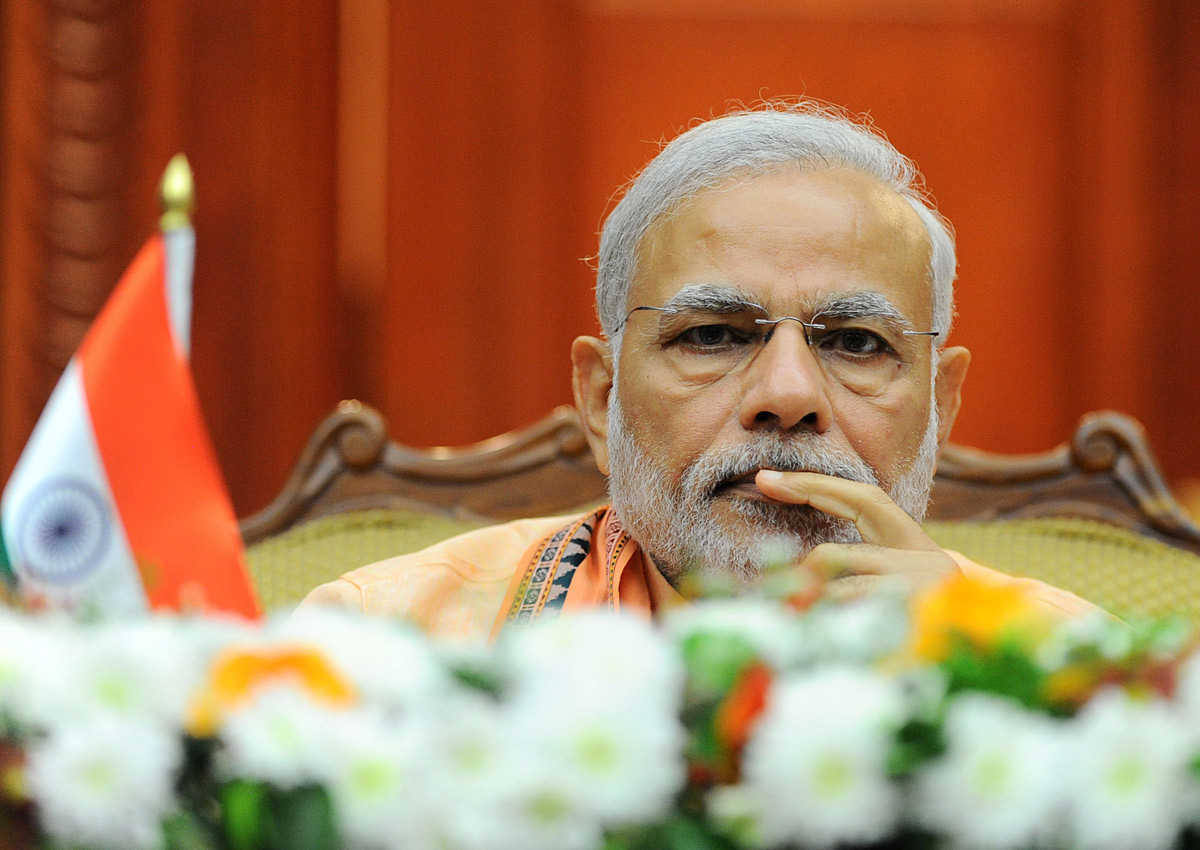 NEW DELHI - Indian Prime Minister Narendra Modi has condemned the murder of a Muslim man over rumours he ate beef, in his first response to an incident that has sparked concern about growing religious intolerance.
Many among India's majority Hindu community regard cows as holy, but beef is widely eaten by Hindus in parts of the south, as well as those of lower castes and minority Muslims and Christians.
Modi's government wants a nationwide ban on cow slaughter and the beef trade, which is run mostly by Muslims.
Since the villager was beaten to death two weeks ago over claims he butchered a cow, politicians of Modi's ruling Bharatiya Janata Party (BJP), including some ministers, have made statements seemingly in defence of the Hindu mob that killed him.
In comments published on Wednesday, Modi, a self-proclaimed Hindu nationalist who has faced criticism for remaining silent about several incidents deemed anti-Muslim, said the incident was "sad" and "unwelcome".
"The BJP has never supported such incidents," Modi told the Bengali-language newspaper Anandabazar Patrika. "The opposition accuses the BJP of communal politics every time, but actually they are the ones indulging in it."
Modi's comments come amid concerns that he is failing to rein in hardline Hindu nationalist supporters. More than 20 writers have returned awards in the last week in protest against his silence over the killing of the Muslim man and the murder of a secular scholar.
British-Indian novelist Salman Rushdie said on Tuesday he supported the writers during "alarming times for free expression" in India, in a Twitter message on social media.
Mumbai-born Rushdie, whose 1988 novel "The Satanic Verses" is banned in India, in a later television interview accused Modi of allowing "thuggish violence", by failing to denounce the killing of the Muslim man.
Political opponents have accused Modi's party of looking to create religious tension ahead of a key electoral test this month in the populous northern state of Bihar.
On Monday, activists of a junior party in Modi's coalition doused the head of a think-tank in black ink to protest against the launch of a book by a former Pakistani foreign minister.
Protests by the same pro-Hindu political party blocked a performance this month by a Pakistani singer in Mumbai, the country's commercial capital.
Modi told the newspaper his party supported the values of secularism that run through multi-faith modern India and questioned how the central government could be held responsible for the Muslim man's killing.
The main opposition Congress party accused Modi of trying to shirk his responsibilities.
"You can't have divisive forces become so strong that they overcome the ethos of our cultural heritage," said former Congress minister Sachin Pilot.