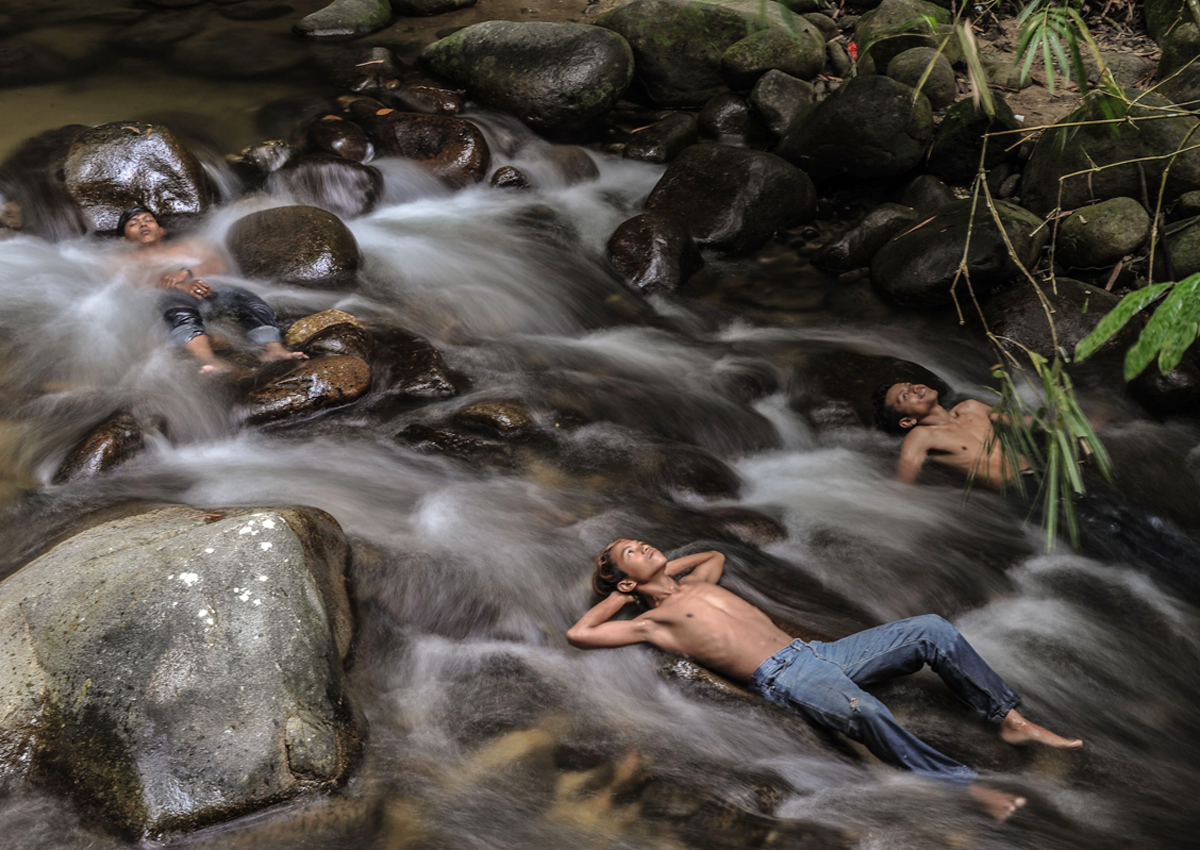 Indonesia said it needs aircraft capable of hauling more water and flying farther, to put out forest fires which cause the haze that has been spreading throughout the region.
The country's disaster management agency, BNPB, yesterday said it is open to assistance from neighbours Singapore and Malaysia in acquiring larger water-bombers such as the Russian-made Beriev Be-200 or the CL-245 from Canada.
This came after talks to land those aircraft from the Russians and Canadians stalled in recent weeks.
"If Singapore or Malaysia have better access, they are welcome to help bring such aircraft here because Indonesia needs them," said BNPB spokesman Sutopo Purwo Nugroho. "Any other country is also welcome to help."
Dr Sutopo's comments come after forest and land fires raging in Sumatra and Kalimantan intensified over the last few days, producing a thick haze that has since spread beyond Singapore and Malaysia, reaching the skies of Cebu in the Philippines, and Thailand.
The scale of the fires has reached a stage where emergency workers require better equipment, said Dr Sutopo, referring to the two amphibious planes that are purpose-built for fighting fires over sprawling landscapes.
The CL-245, or its newer variant the CL-415, is able to fly with more than 6,000 litres of water, while the the larger Beriev can carry more than twice that amount.
Most helicopters being used in water-bombing operations across Indonesia now can haul about only half a tonne of water, which is rougly equivalent to500 litres.
Haze from forest fires suspected to have been started by people trying to clear land for cultivation of crops like oil palms, using outlawed slash- and-burn techniques, have sent air pollution levels soaring, at times, to hazardous levels.
Singapore was one of the first of Indonesia's neighbours to offer its assistance, which comprised a firefighting team, a C-130 aircraft for cloud seeding and a Chinook helicopter equipped with a water bucket for aerial firefighting.
Malaysia has also offered aircraft to help douse the fires.
Indonesia initially turned down their offers but recently said it welcomes the help and would turn to them when the time arrives.
Dr Sutopo said his government had reached out to the Canadian embassy in Jakarta and also the Russian ambassador to Indonesia for the aircraft, but to no avail.
That was because they have already been deployed for firefighting operations elsewhere, he added.
The Indonesian government has been under pressure at home and abroad to resolve this decades-old crisis, which has affected more than 28 million of its people.
According to government estimates, the forest fires and haze have cost Indonesia between $30 billion and $47.5 billion.
The Pollutant Standards Index (PSI) in Palangkaraya - the capital of Central Kalimantan where schools were forced to close for more than three weeks - peaked at almost 1,000 at 9am yesterday, before falling to 331 at 8pm, just under the hazardous level of 350.
South Sumatra and Central Kalimantan have been the two provinces where most of the firefighting and haze mitigation efforts have been focused due to the severity of the conditions there.
Firefighting operations in Ogan Komering Ilir regency, one of the worst-hit areas in South Sumatra, have seen "very slow progress", said BNPB chief Willem Rampangilei yesterday afternoon.
South Sumatra, which saw thousands of hot spots emerge in recent days, now has almost 3,700 troops on the ground fighting fires. Another region of concern was East Kalimantan.
The absence of clouds over Indonesia has restricted cloud-seeding operations, while some helicopters were grounded yesterday because of the low visibility caused by thick haze, said Mr Willem.
wahyudis@sph.com.sg

This article was first published on October 7, 2015.
Get a copy of The Straits Times or go to straitstimes.com for more stories.