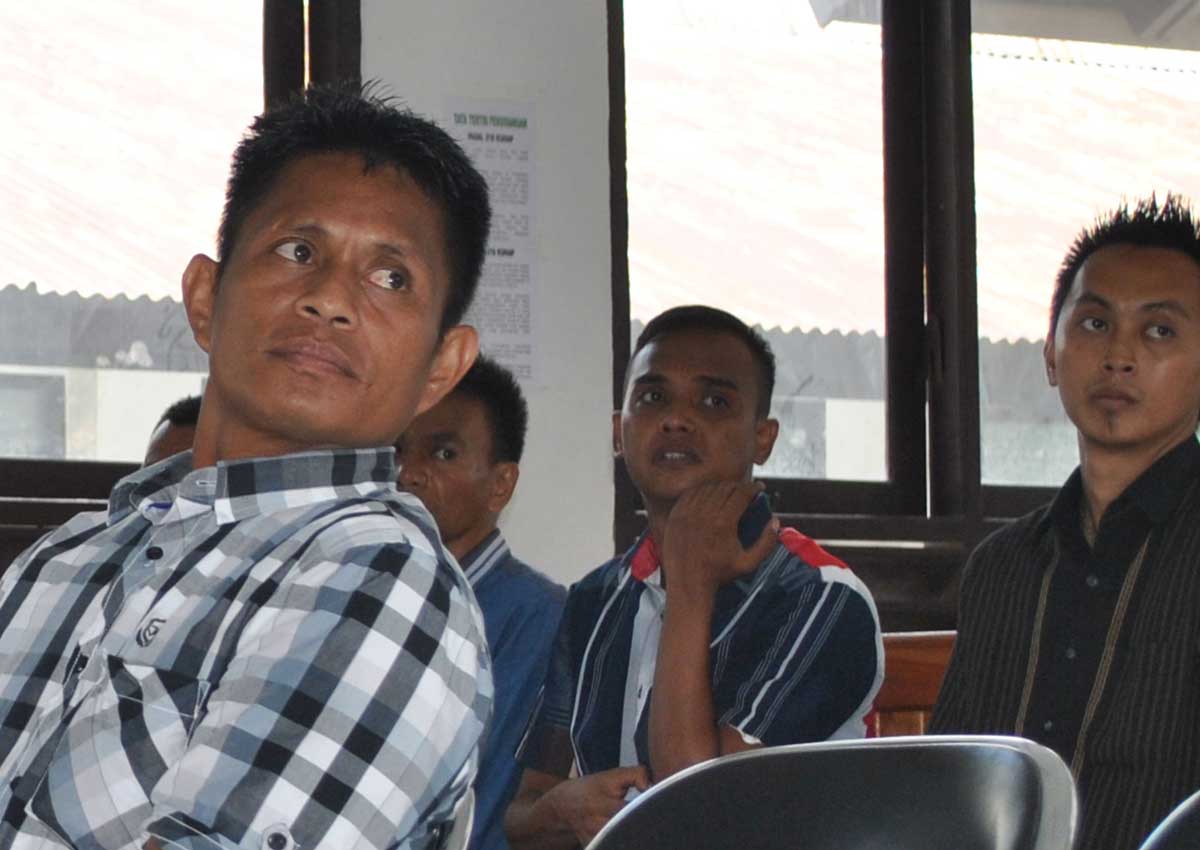 ROTE ISLAND, Indonesia - Indonesian prosecutors asked a court Monday to jail the captain and crew of a boat that attempted to take asylum-seekers to New Zealand for eight years for people-smuggling.
Captain Yohanis Humiang and his five crew were taking 65 mostly Sri Lankan migrants to New Zealand when they were intercepted by Australian authorities in late May, who allegedly paid them US$32,000 (S$45,000) to return to Indonesia.
Claims that Australia made a payment renewed tensions over the issue of migrant boats, which have long been a flashpoint between the neighbours.
The boat turned back and arrived near Rote island in remote eastern Indonesia, where the captain and crew are now standing trial.
"The defendants, by taking the immigrants to New Zealand, acted for personal gain as they took money from the Australian Navy," prosecutor Alex Selle told the local district court.
Selle also recommended that the accused pay a fine of 500 million rupiah (US$36,200) or face another six months in prison.
Humiang had testified that he and another senior member received $6,000 each, while US$20,000 was divided between the remaining four crew.
The captain claimed he accepted the money and returned to Indonesia because he had not been paid by the people-smuggler who had arranged for the group to travel to New Zealand.
Australia's hardline policy of turning back boats has largely stemmed the flow of vessels, but some still try to make the journey.