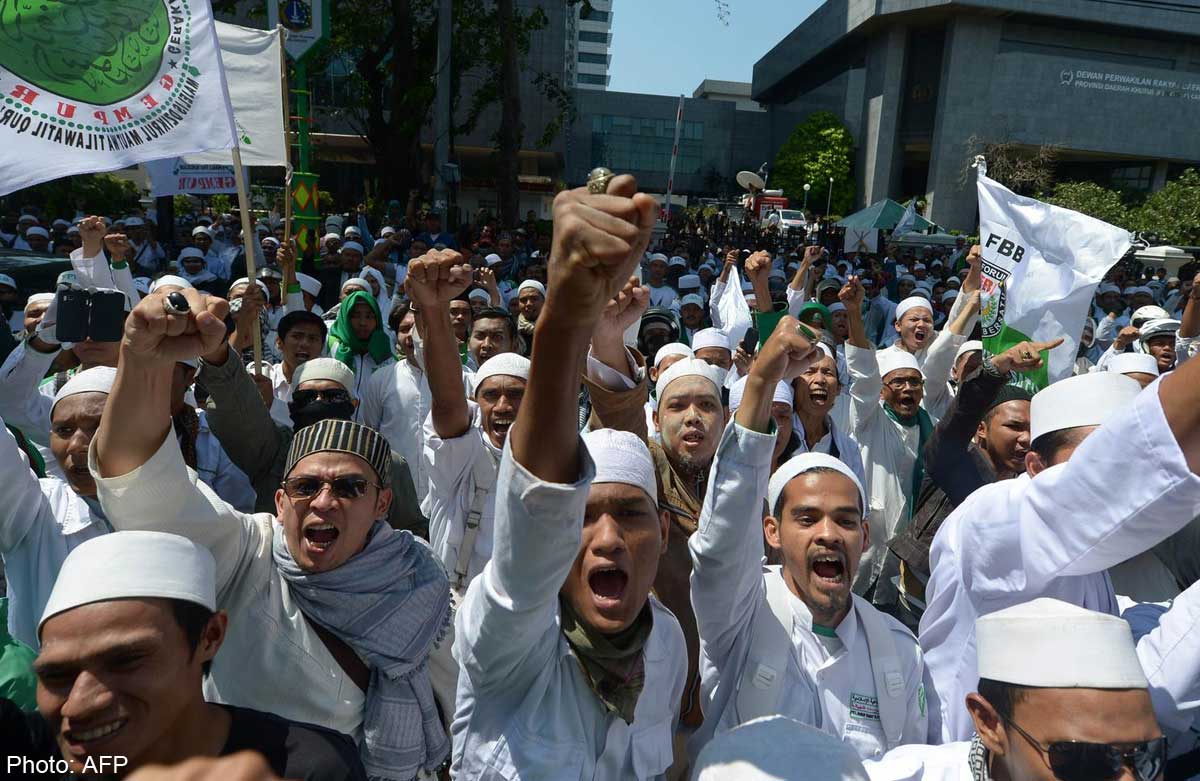 JAKARTA - Hundreds of Islamic hardliners on Wednesday protested against the incoming governor of the Indonesian capital, labelling the Christian, ethnic Chinese politician an "infidel" and "the devil".
Basuki Tjahaja Purnama will be Jakarta's first leader from the tiny ethnic Chinese minority of the world's most populous Muslim-majority country, and only the second Christian governor to lead the capital.
Known by his nickname Ahok, the 48-year-old is now deputy governor and is due to automatically become leader when the current governor, Joko Widodo, steps down in the coming weeks to be sworn in as president.
Purnama's straight-talking, no-nonsense style and campaign for transparency in the graft-ridden nation has helped him win strong public support.
While many have hailed his rise as a sign of growing tolerance towards a minority that has traditionally faced discrimination in Indonesia, the country's small but vocal hardline fringe has taken issue with his appointment.
On Wednesday some 300 hardliners, mainly from group the Islamic Defenders' Front (FPI), demonstrated outside Jakarta's local parliament, singing religious songs, citing verses from the Quran, and calling Purnama an "infidel", "the devil" and a "madman".
"Get out, get out. We will drag you out of Jakarta if you ever become our governor. Never let an infidel be our leader," a protester shouted to chants of "God is great" from the crowd, who were dressed in white outfits and Muslim skullcaps.
Several representatives entered the building to meet local lawmakers and demand they reject the appointment of Purnama.
The incoming governor played down the protest however, telling reporters: "They are only a small group who have yet to accept me. Everyone else has."
While the demonstration was largely peaceful, a female motorcyclist who tried to force her way through the crowd was mobbed by some protesters before others helped her to safety.
The FPI has thousands of members and is known for threatening, intimidating and physically attacking Indonesians with almost complete impunity despite repeated calls for the government to ban the organisation.
The group has succeeded in getting events it deems "un-Islamic" either cancelled or changed in the past. In 2012, pop sensation Lady Gaga axed a concert in Jakarta after protests led by the FPI.