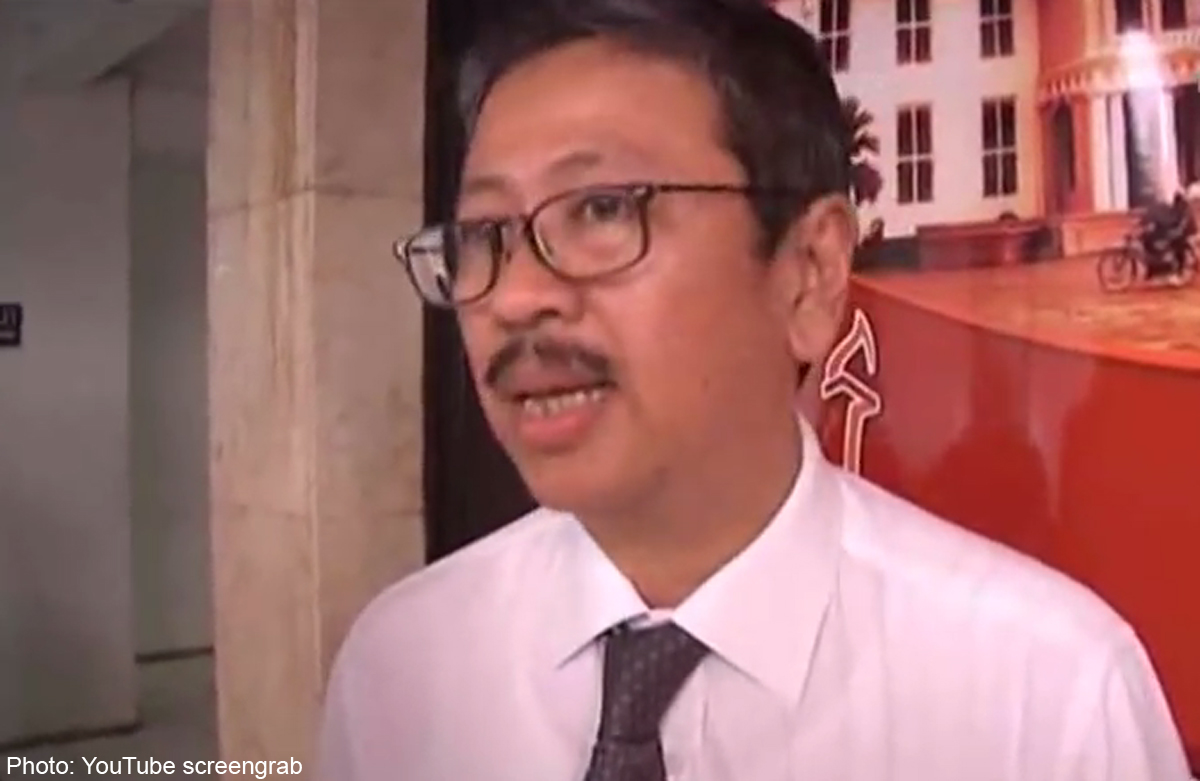 The Jakarta administration has found nine public school principals and teachers guilty of ethical violations, including collecting illegal levies, corruption and sexual harassment.
Newly inaugurated Education Agency head Arie Budhiman said that the individuals had been reported by residents and parents. Some had repeatedly violated codes of ethics, while others were one-off offenders.
"We have given sanctions to all the individuals. This is a warning to other school teachers and administrators as well. All school employees, principals and teachers especially, should set a good example to students," Arie told reporters at City Hall on Friday.
The agency also provided details on the cases in question.
The North Jakarta Senior High School SMAN 41 principal, identified as SDM, allegedly misused education operational aid (BOP) for his own interests. SDM was a repeat offender. He was stripped of his position as principal and will not be promoted for three years.
The principal of South Jakarta elementary school SDN Tebet Barat 08 Pagi, identified as BN, was suspected of collecting illegal levies. BN, considered a one-time offender, was removed from his position and will not be promoted for one year.
Central Jakarta's SDN Karang Anyar 08 Pagi's principal, identified as MP, allegedly marked up school operational assistance (BOS) and BOP funds and took home school property.
The principal of East Jakarta's SDN Dukuh 09, AH, is thought to have collected illegal levies. Both MP and AH were considered one-off offenders. They were stripped of their positions as principal and will not be promoted for a year.
Meanwhile, a teacher at SMAN 79 teacher in South Jakarta, MU, was suspected of sexually harassing a student in a "minor" way. MU was demoted and will not be promoted for three years. A teacher identified as BW at SDN Malaka Jaya 05 Pagi in East Jakarta allegedly collected illegal levies. BW was demoted and will not be promoted for one year.
West Jakarta's SDN Palmerah 03 Pagi teacher SS allegedly conducted a student field trip without permission. SS was demoted and will not be promoted for a year. Meanwhile, East Jakarta's SDN Malaka Sari 09 Petang teacher SL was suspected of holding more than one functional position and was demoted with no chance of promotion for one year. A teacher at SDN Dukuh 02 Petang allegedly collected minor illegal levies and was given a written warning.
None of them, however, were fired from their positions.
Such violations, Arie said, especially the collection of illegal levies, were rampant among school teachers and administrators. Arie said he would try to uncover similar cases in other schools.
"Such actions have long been tolerated. However, we will no longer tolerate ethics violations, especially from teachers," Arie said, adding that all reports and complaints should be texted to 081282269222.
Separately, Jakarta Employment Agency head Agus Suradika said that all nine principals and teachers would be further investigated by the Jakarta Inspectorate.
"If we find that they have violated the law, then we will file an official report against them. If not, the current sanctions are enough," Agus told the Post over the phone on Friday.
Agus added that civil servants could only be fired if proven guilty in court of murder, robbery, corruption or misuse of power.