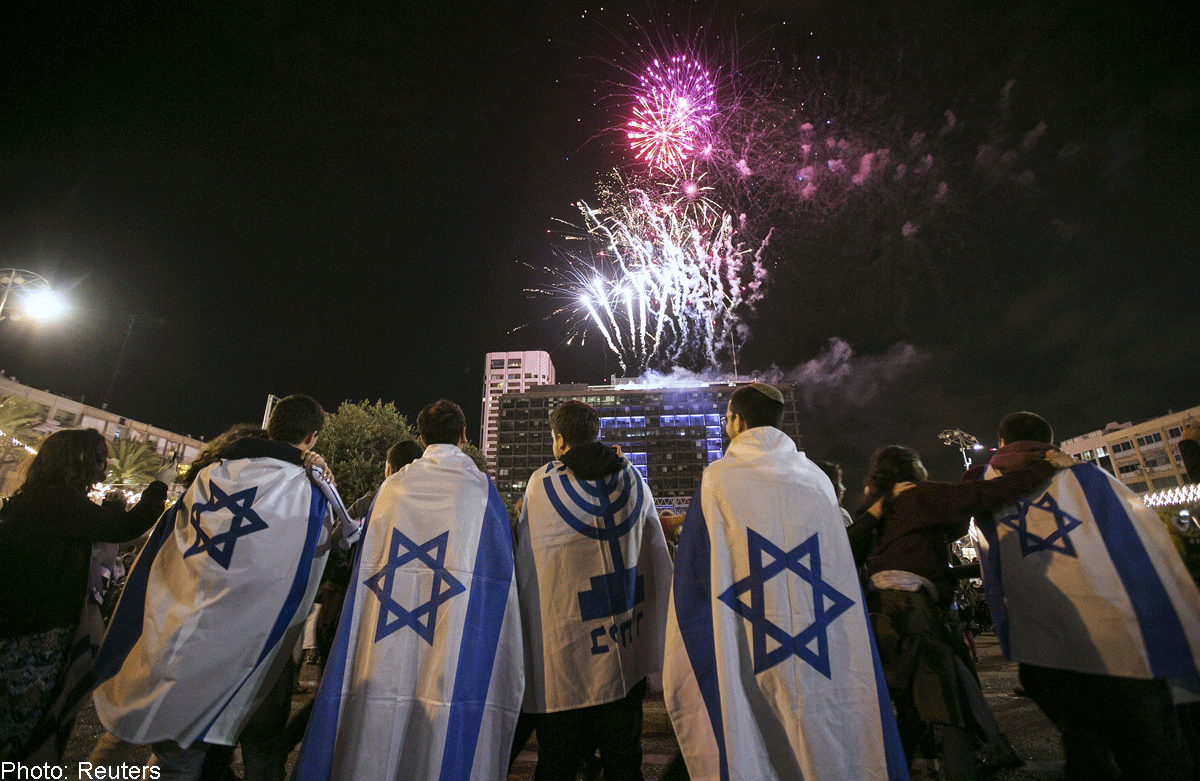 To mark Israel's Independence Day today, Viet Nam News presents an article by Ambassador Meirav Eilon Shahar.
I have the pleasure to celebrate once again the Independence Day of the State of Israel here in Viet Nam.
This year, for our 67th anniversary, I would like Vietnamese to discover the diversity of Israel.
Israel has survived and thrived with a blending of ancient and modern values.
Returning from exile to its historic homeland, Israel became a nation on the cutting edge of the modern world - a Jewish and a democratic state.
Out of the difficulties and challenges of a barren land with no natural resources, our founders successfully transformed an arid desert into a green and viable agricultural region, on which Israel's economy was initially built.
Since then great accomplishments have emanated.
Though small in its size, Israel is a vibrant democracy that guarantees civil rights to all its citizens, irrespective of religion, race or gender, with a diverse society - a colourful mosaic of cultures, religions and lifestyles, and a strong economy based on high-tech advances, in which research and development play an integral part.
Our advantage comes from high investment in R&D, both government and private sector, and most importantly, the concentration of exceptional hi-tech startup companies.
That is why Israel is often called the 'Startup Nation'. We are an innovative nation, a global centre not only for science and technology, but also for entrepreneurship.
Last year, the Embassy of Israel brought the Israeli spirit of innovation to Viet Nam by organising a startup competition to build a network of young Vietnamese and Israeli entrepreneurs.
A continuation of the competition, Start Tel Aviv 2015, is taking place now and we would like to invite young Vietnamese entrepreneurs and innovators to participate.
Israel and Viet Nam enjoy a strong partnership as both countries have been facing similar challenges from historical to modern times. The closeness of our ties is underlined by the bilateral political and strategic dialogue conducted through exchange visits.
The highlights of last year were visits by Minister of Public Security Tran Dai Quang and Minister of Science and Technology Nguyen Quan.
From our side, a senior delegation from the Israeli Ministry of Public Security led by Minister Yitzhak Aharonovitch paid an official visit to Viet Nam in February.
Furthermore, our countries share dynamic co-operation in the academic, scientific, technical and economic realms. In July 2014, the Viet Nam-Israel desk was established under the Israel-Asia Chamber of Commerce to promote business between both countries.
Last year, the first session of the Viet Nam-Israel Inter-governmental Commission on Economic-Science and Technical Co-operation was held.
We are now in the final step of concluding a feasibility study that we hope will lead soon to a Free Trade Agreement with Viet Nam.
All together, these agreements form a stronger foundation for mutual trade and business exchanges.
Our presence in the cultural life of Viet Nam continues to be significant as I am convinced this is the best way for Vietnamese to know more about Israel and Israeli people.
The Israeli Embassy has introduced numerous Israel films and a numbers of Israeli books have been translated into Vietnamese.
This week, we are celebrating our Independence Day with two talented Israeli DJs reflecting the spirit of creativity.
Another form of art, dance, has been regarded as an expression of joy and sorrow since biblical times in the communal and religious life of the Jewish people.
The Israeli Embassy has introduced several Israeli professional dancers, showcasing the country's cultural diversity.
Learning to live with, accommodate, and respect the deep divides in society has been a challenge for Israel.
However, it is Israel's diverse composition that is the source of its power and its ability to bring together individuals from so many different backgrounds under the banner of Zionist life and expression.
I would like to wish everyone in Viet Nam good health and prosperity on the occasion of Israel's Independence Day. As we say in Hebrew, "Yom Hatzmaut Sameach"