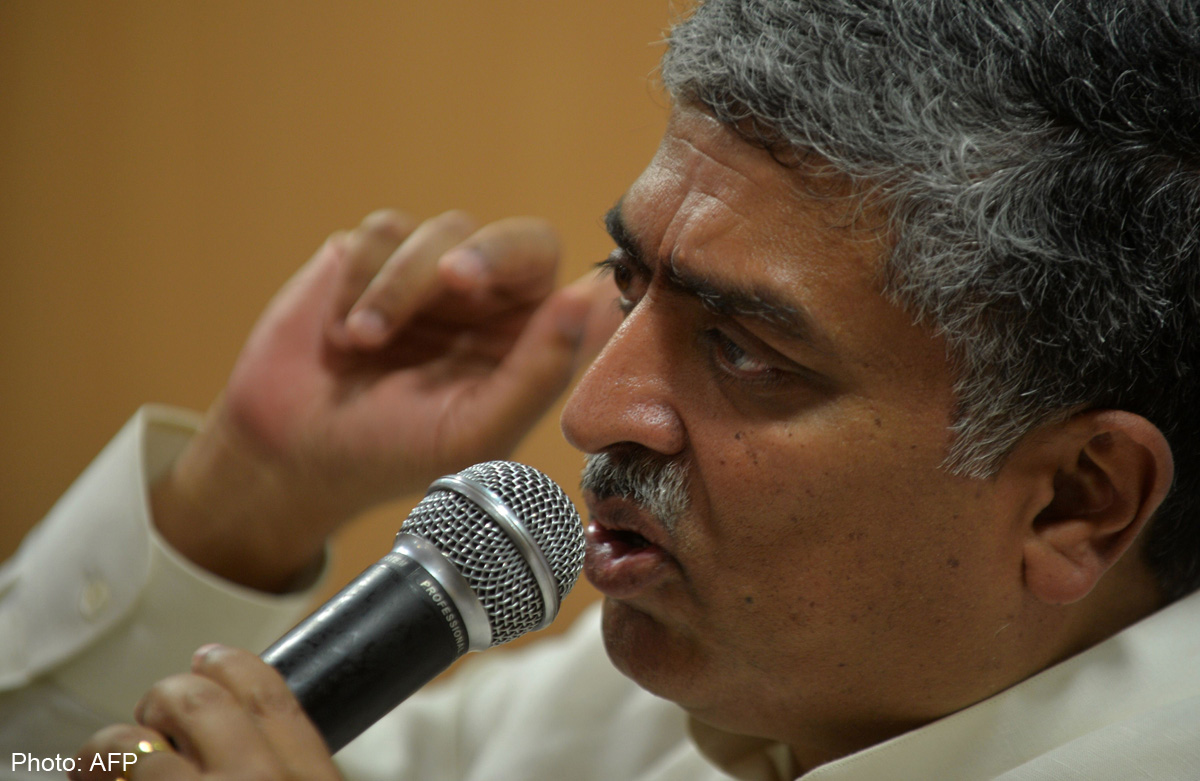 IT billionaire turned political hopeful Nandan Nilekani said Thursday the "idea of India" was at stake as millions of voters headed to the ballot box in the latest phase of the mammoth elections.
Nilekani, co-founder of Indian outsourcing giant Infosys, is battling for a seat for the ruling Congress party in the southern city of Bangalore, the country's IT hub for giants such as Microsoft and Google.
"It is a very important election, as it will decide the country's future, the idea of India and its philosophy," Nilekani told AFP as he cast his ballot in the Bangalore South constituency.
His comments were a dig at the opposition Hindu nationalists who are widely tipped to win the election over Congress, despite claims by opponents that they would fail to uphold India's officially secular status.
"I am overwhelmed by the response of the voters in Bangalore, especially by first-time voters and youth, who are turning out in larger numbers at many polling booths across the city," Nilekani added.
The 58-year-old has entered active politics for the first time, after working since 2009 for the government of Prime Minister Manmohan Singh to set up a new national identification scheme.
The philanthropist, with a personal fortune of more than $1.2 billion, told the Washington Post this week that he decided to stand because "politics is the biggest lever of change".
"It is the key to everything else - jobs, urban governance, safety nets for the poor, infrastructure," he said. "That is why I am here with my problem-solving skills." Nilekani's former colleague, ex-Infosys director V. Balakrishnan, is also battling for a seat for anti-corruption campaigners the Aam Aadmi Party (AAP).
"People of India are looking for change," he told AFP on Thursday. "This election is going to be a defining year for honest politics." AAP briefly ran the Delhi government after a sensational breakthrough in state polls in the capital in December, but surveys show them struggling to make a major impact in the national election.
Voters lined up from 7 am in 121 constituencies across a dozen states on Thursday, the sixth day of phased voting in the huge election which ends with announcement of the results on May 16.