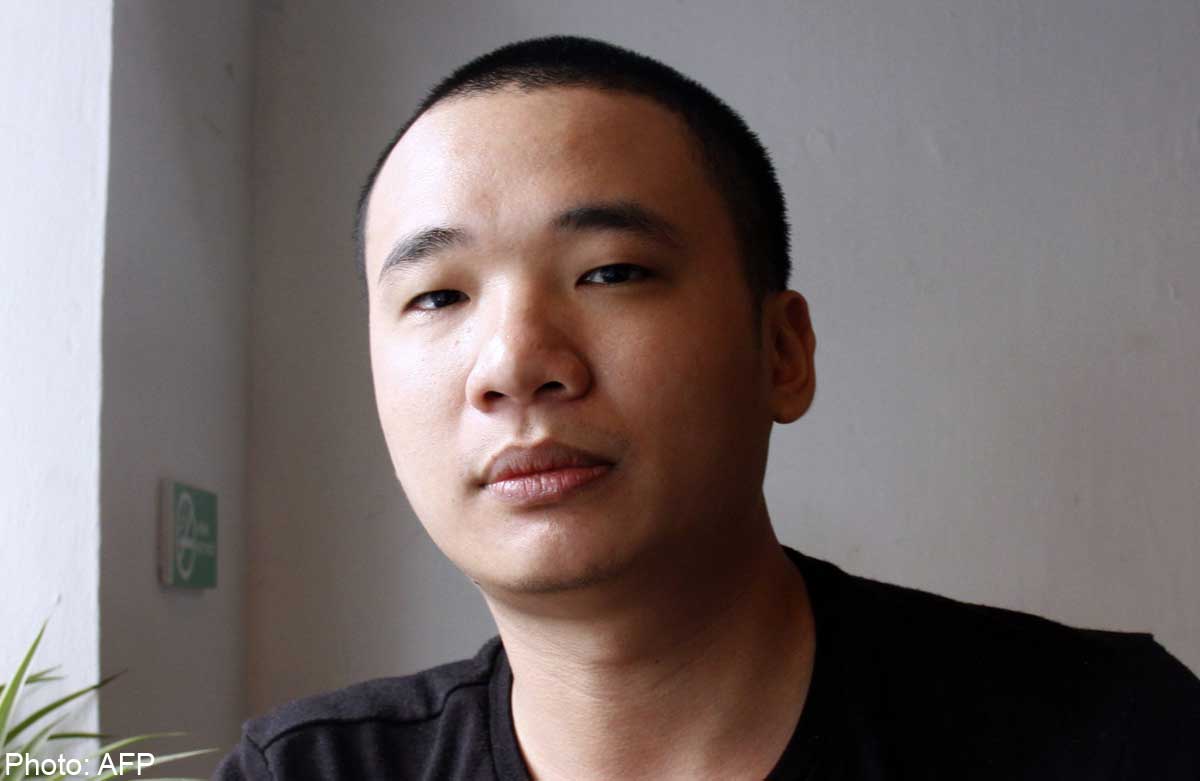 Three minutes. That is all the time it took for Mr Dong Nguyen's tweets to go from graciousness to distress.
At 6.12pm last Saturday, Mr Dong, the creator of the free hit mobile game Flappy Bird, posted a link to an article by PCMag sharing seven tips for making high scores on his game.
Earlier, he had even replied to compliments sent in by satisfied players to his Twitter account, @dongatory, with gracious words of thanks.
However, by 6.15pm, Mr Dong had tweeted: "I can call 'Flappy Bird' a success of mine. But it also ruins my simple life. So now I hate it."
It came as a great shock to fans when the Hanoi-based game developer announced the grounding of the addictive game in a tweet on Sunday, in which he also apologised to Flappy Bird players.
"I am sorry 'Flappy Bird' users, 22 hours from now, I will take 'Flappy Bird' down. I cannot take this any more," Mr Dong said, adding "It is not anything related to legal issues. I just cannot keep it any more."
The removal of the game at 1am yesterday created such a commotion on the web that Mr Dong was rumoured to have committed suicide and had received multiple death and suicide threats from around the world.
The reason behind Mr Dong's actions remain a mystery even for detractors of the game like 18 year-old student Kenneth Chong, who said: "While I hated the game, I still am curious about why someone with so much success would want to remove the game he created. I don't think I'll ever understand."
Some speculate that Mr Dong could not handle the publicity he was receiving and was not in favour of addictions to his game. Others believe Mr Dong was pressured to remove the game after accusations that he had infringed on the copyright of Nintendo's Super Mario Bros game.
What makes the deletion all the more intriguing is the fact that Mr Dong had earned himself so much success before he deleted the game.
DOWNLOADS
Since its release in May last year, Flappy Bird has been downloaded more than 50 million times on Apple's App Store and Google's Android Play store.
While other popular mobile games like Angry Birds, released in 2009 by Rovio Entertainment, have garnered over 1.7 billion downloads so far, Flappy Bird's success is so groundbreaking because it was created by an individual in just two days and has shot to fame within barely a year.
The game was simple to play but challenging to play well, requiring players to manoeuvre the bird through a series of pipes without letting it hit any objects or fall to the ground.
"I dislike the game and deleted it after five days because after a while it's frustrating to keep failing and you get very annoyed with yourself," said Mr Chong.
In an interview with The Verge, Mr Dong revealed that he earned a whopping US$50,000 (S$63,500) each day in advertising revenue from the game, more than 200 times the average monthly salary in Vietnam.
Now that the game is extinct, one eBay seller even auctioned off his phone with Flappy Bird installed at US$99,900.
Student Tessa Kerk, an avid player of the game, started playing the game during Chinese New Year in a bid to discover what the hype was all about. She impressed friends when she managed to get a high score of 493.
"I liked that the game was simple yet fun. Other games like Candy Crush require people to pay for certain functions, but Flappy Bird is really just about the fun," she said.
When asked about her reaction to the removal of the game, the 19-year-old said: "It doesn't really matter to me because I've already downloaded the game. I'm just a little sad that there will be no more updates for the game and more people won't be able to enjoy it."

Get The New Paper for more stories.