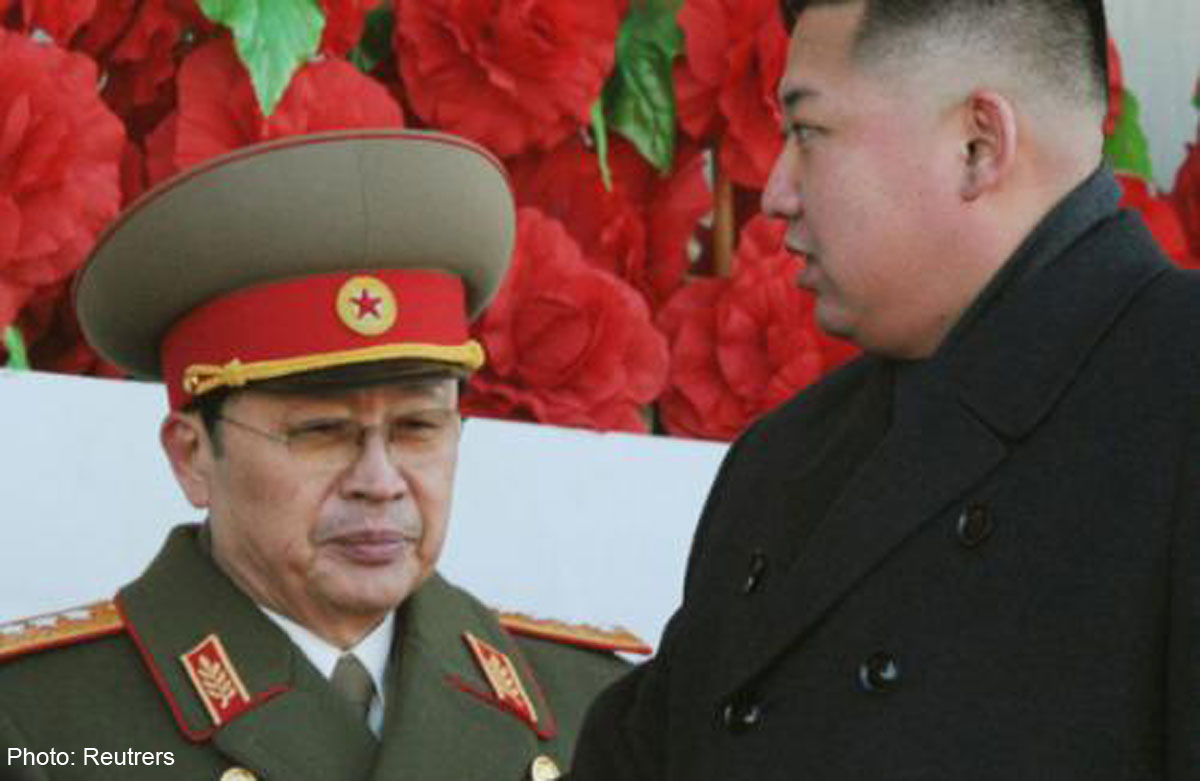 Seoul's spy chief on Monday linked the recent purge of the North Korean leader's uncle to the conflicts among power elite over a lucrative coal business, dismissing widespread speculation that his death resulted from a political power struggle.
During a parliamentary session, National Intelligence Service chief Nam Jae-joon also said that there was a high possibility that Pyongyang may set off provocations between January and March, when the two Koreas' regular military drills are expected to escalate tension.
"As Jang Song-thaek engaged in lucrative projects, discontent among other state institutions increased. Kim Jong-un was later informed of the corruption and felt distrust toward Jang," Nam was quoted as saying by Rep. Cho Won-jin of the ruling Saenuri Party and Rep. Jung Chung-rai of the main opposition Democratic Party.
Jang was publicly executed on Dec. 12.
"Kim told Jang to address the corruption, but his order was rejected. (Kim) took it as a violation of the rule to maintain the monolithic leadership structure and decided to purge him."
Jang was detained in the middle of last month, and two of Jang's confidants ― Ri Yong-ha and Jang Su-gil ― were executed in public later that month, Nam said.
"As a follow-up measure, the North is strengthening inspections of state organisations with ties to Jang and ordering Jang's relatives and confidants overseas to return home, as part of efforts to 'remove' Jang's traces," Nam said.
As to Kim's efforts to consolidate power, Nam said he appeared to face "no significant problem" in keeping control of the country. But he added there was a possibility that internal division could be caused by declining public support and loyalty toward the regime.
Noting that provocations were possible as the North Korean regime seeks to deflect internal discontent, Nam said the North recently bolstered its forces along the western coast and increased the intensity of its military training.
Asked about the possibility of a fourth nuclear test, Nam said, "The North remains (technically) ready to conduct it at any time, but another test is not imminent at the moment."
Nam asserted that the persistent rumours about asylum seekers with ties to Jang were "not true at all."
"It is regrettable that some media outlets irresponsibly reported on it without basing their reports on facts," he said
The rumours of Jang's close associates seeking asylum overseas have persisted despite Seoul's repeated denials. Media reports say one of Jang's confidants fled the North to China with crucial intelligence about the development of Pyongyang's nuclear programme and Kim's secret overseas funds.
By Song Sang-ho (sshluck@heraldcorp.com)