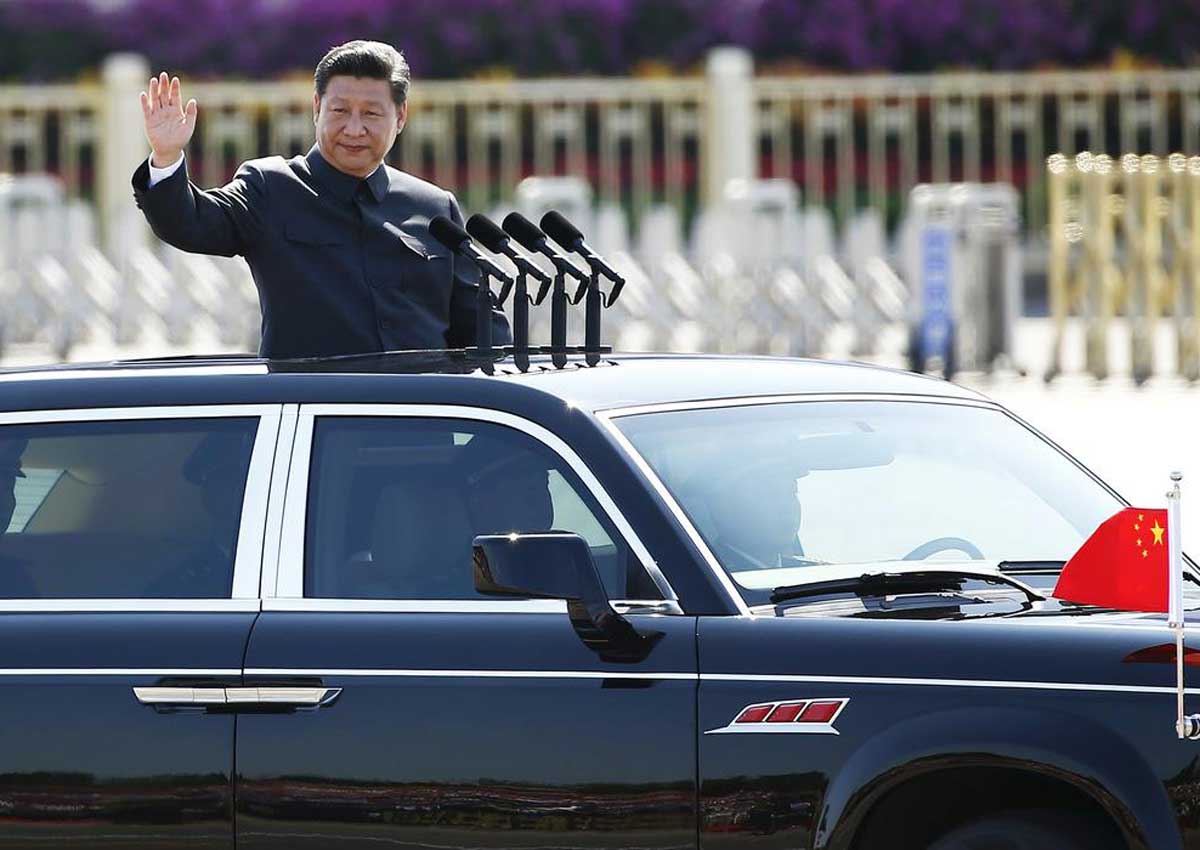 TOKYO - Japan said Thursday it was "disappointed" there were no signs of rapprochement in Chinese President Xi Jinping's speech to mark the 70th anniversary of Tokyo's WWII defeat, as Beijing showed off its growing might with a huge military parade.
"Tokyo had requested that Beijing make sure that the event was not so anti-Japanese, but instead contain elements of rapprochement between Japan and China," top government spokesman Yoshihide Suga told reporters.
"It was disappointing that such elements were not in President Xi Jinping's speech today." Suga also hit out at China's soaring military spending and reiterated Tokyo's objection to UN Secretary General Ban Ki-moon's attendance at the highly choreographed commemoration events in Beijing.
"The Japanese government has long urged Beijing to raise transparency about China's military power," he said.
"We hope the reduction in troops... will be done with a high level of clarity," he added, referring to Xi's comments that the People's Liberation Army would be cut by 300,000 personnel, in a move analysts say will boost its efficiency.
Suga said that Ban's attendance at the parade was "disappointing" after Japan had "demanded that the United Nations keep a neutral position".
China has repeatedly insisted the parade was not aimed at any particular country, including Japan, which it regularly criticises for what it says is insufficient contrition over wartime atrocities.
In a speech at the parade, Xi lauded his country as a major power and a force for world peace.
"The unyielding Chinese people fought gallantly and finally won total victory against the Japanese militarist aggressors, thus preserving China's 5,000-year-old civilisation and upholding the cause of peace," he said.
Xi described the eight-year conflict as "a decisive battle between justice and evil, between light and darkness" and said the victory had "re-established China as a major country in the world".