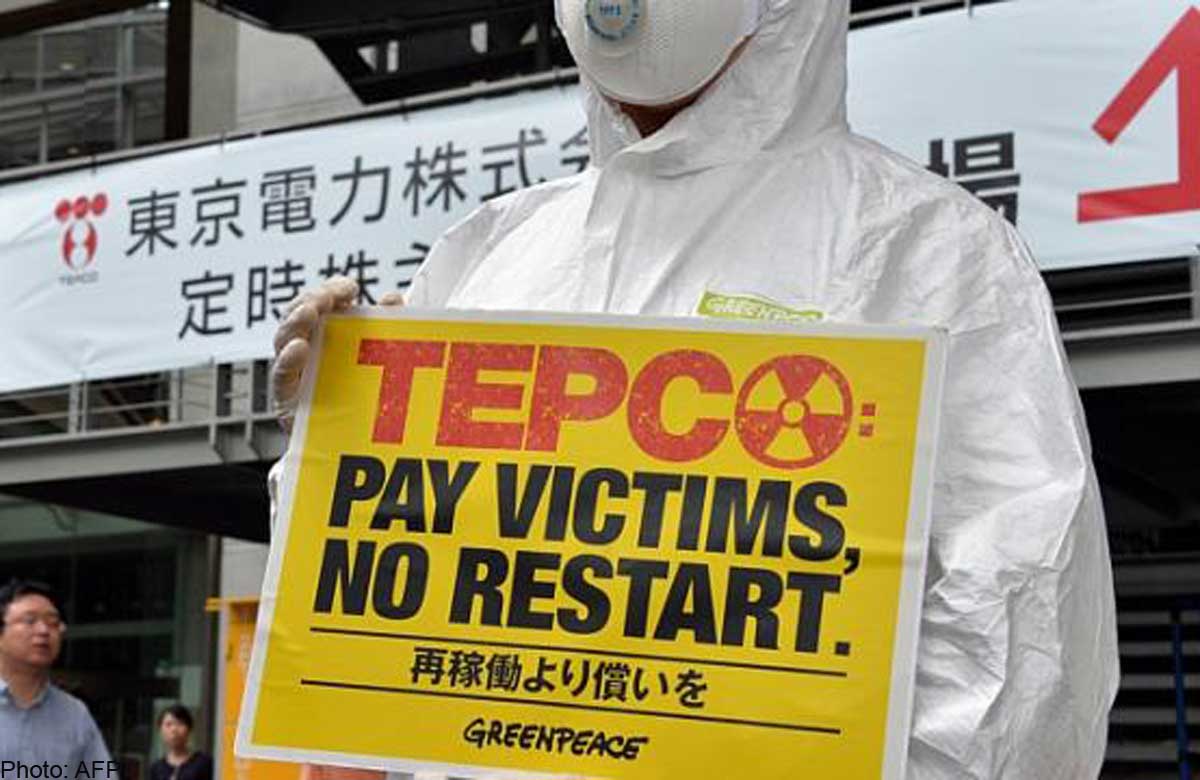 TOKYO - A nuclear plant in southern Japan cleared an initial safety hurdle on Wednesday which could see it become the first nuclear facility to restart after the industry was idled by the 2011 Fukushima disaster.
With Japan in its first summer without nuclear power in four decades, Prime Minister Shinzo Abe is pushing to restart the country's 48 nuclear reactors, as a prolonged shutdown forces the nation to rely on expensive fossil fuel imports.
The Nuclear Regulation Authority gave preliminary safety approval for Kyushu Electric Co's Sendai plant, accepting the facility's upgraded design and safety features. This is expected to lead to the nuclear station's restart by this autumn.
Japan's reactors were gradually taken offline, with the last one shutting down last year, after a massive earthquake and tsunami crashed into the Fukushima Daiichi plant in March 2011, triggering the worst nuclear disaster since Chernobyl in 1986.
The Fukushima disaster shook public confidence in atomic power and exposed close ties between the powerful nuclear industry and a regulator that was overseen by a government arm that promoted the energy source. - See more at: http://sph.straitstimes.com/news/asia/east-asia/story/japan-nuclear-plant-gets-preliminary-safety-approval-key-step-toward-resta#sthash.UJjjtPlI.dpuf