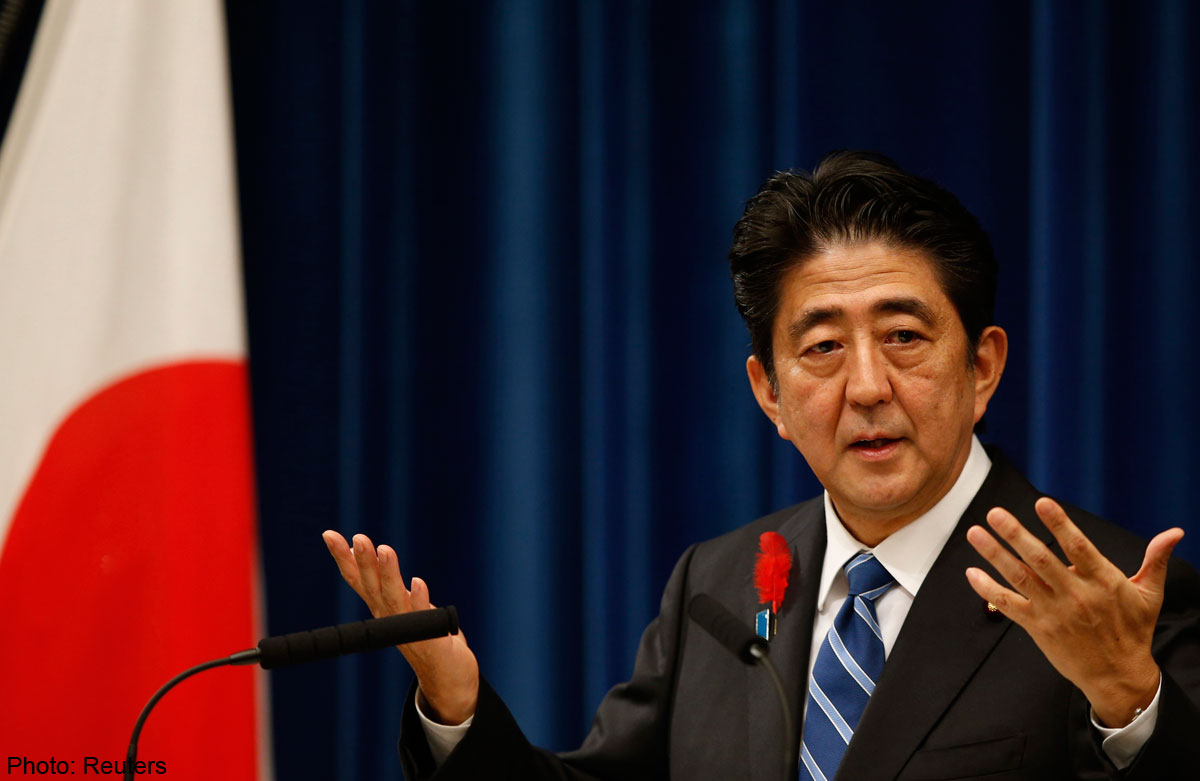 Japan's Prime Minister Shinzo Abe yesterday pledged to provide Official Development Assistance (ODA) of 2 trillion yen (S$24 billion) to ASEAN over a period of five years to advance the region's infrastructure and narrow the development gap as ASEAN prepares for integration in 2015.
The pledge was announced after the commemorative summit in Tokyo, celebrating the 40th anniversary of Japan-ASEAN relations.
In addition, Japan will contribute US$100 million (S$125 million)) to the Japan-ASEAN Integration Fund for critical programmes as laid out in the mid- to long-term ASEAN-Japan vision, he said. These would focus on issues of maritime security, connectivity and disaster management, among others.
Maritime security would concentrate on the policing of coastal regions of ASEAN members by increasing the number of coast guards, providing training, and other security measures.
Connectivity would focus on developing infrastructure links in the region in order to connect maritime states and continental states of the regional grouping.
Assistance for disaster management would aim to strengthen the capacity of the ASEAN Coordinating Centre for Humanitarian Assistance, to improve resilience against earthquakes, typhoons, flooding and other natural disasters. Japan would also provide ¥300 billion to train the centre's 1,000 personnel over the next five years, Abe said.
ASEAN chair Sultan Hassanal Bolkiah of Brunei expressed his gratitude on behalf of ASEAN for Japan's assistance pledge at a joint press conference held by the two sides.
Other issues discussed by the leaders included the establishment of China's Air Defence Identification Zone (ADIZ). Japan and many countries earlier expressed their concerns that ADIZ would restrict freedom of aviation in the region.
"We agreed to enhance cooperation in ensuring the freedom of overflight and civil aviation safety in accordance with the universally recognised principles of international law, including the 1982 UNCLOS [United Nations on the Law of the Sea] and the relevant standards and recommended practices by the International Civil Aviation Organisation," the leaders of Japan and ASEAN said in their joint statement after the summit.
Prime Minister Abe also briefed his ASEAN colleagues on his new security policy initiative to proactively contribute further to the peace and stability of the region, as well as the international community.
To promote cooperation in non-traditional security areas, Abe proposed hosting round-table discussions between defence ministers of ASEAN and Japan, to explore and study the possibilities of cooperation in areas of security and defence.