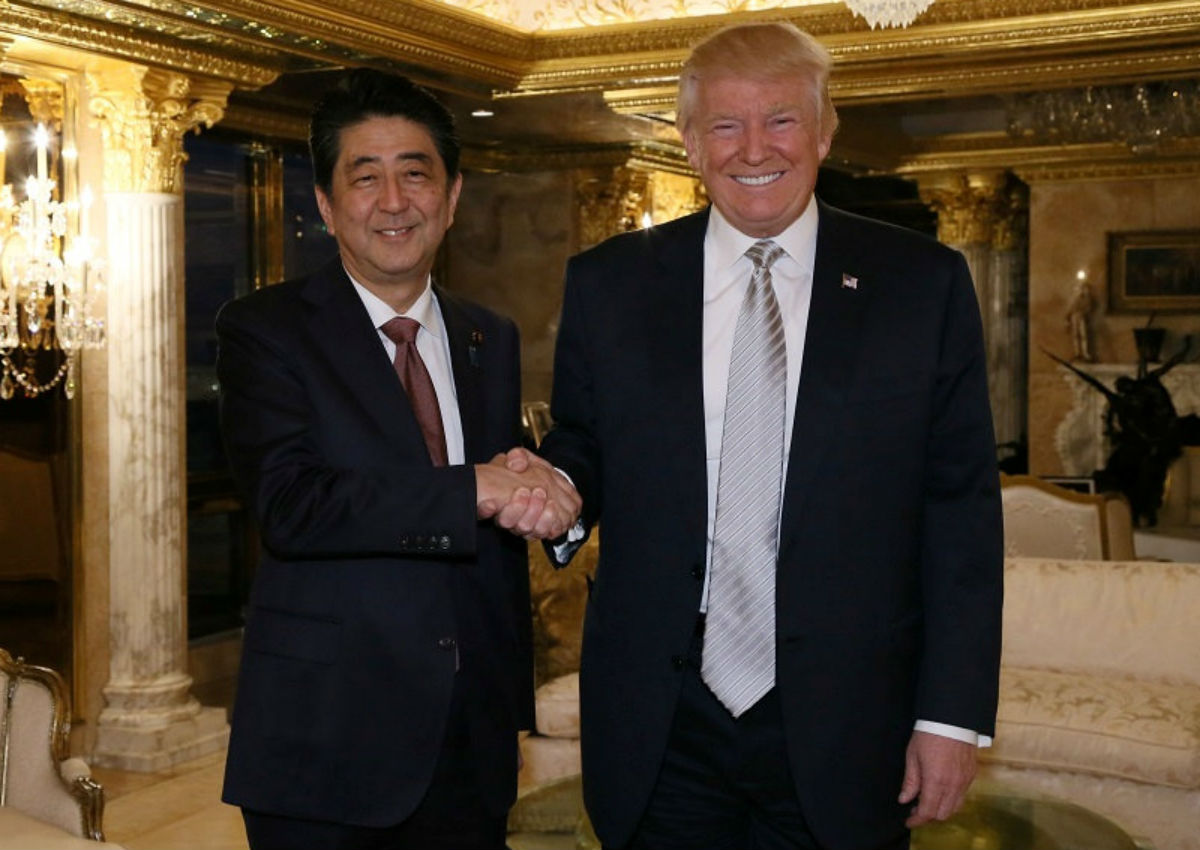 Japanese Prime Minister Shinzo Abe on Thursday said his meeting with Donald Trump - the first by a foreign leader - convinced him the US president-elect was someone "in whom I can have great confidence".
"We were able to have a very candid talk over a substantial amount of time. We held it in a very warm atmosphere," Abe told reporters after their meeting at the billionaire's Manhattan skyscraper.
"As an outcome of today's discussions, I am convinced Mr Trump is a leader in whom I can have great confidence." 
The Japanese leader gave few details of the meeting but added the two agreed to meet again for deeper talks on a wider range of issues.
Japan is one of Washington's closest allies but Trump alarmed Tokyo policymakers during the campaign by musing about pulling the thousands of US troops from the region and suggesting that officially pacifist Japan may need nuclear weapons.
Trump also vowed during the election to tear up the Trans-Pacific Partnership, a proposed vast trade pact backed by outgoing President Barack Obama and which Abe had made a top priority.
Read also: Japan's Abe heads for New York for first talks with Trump