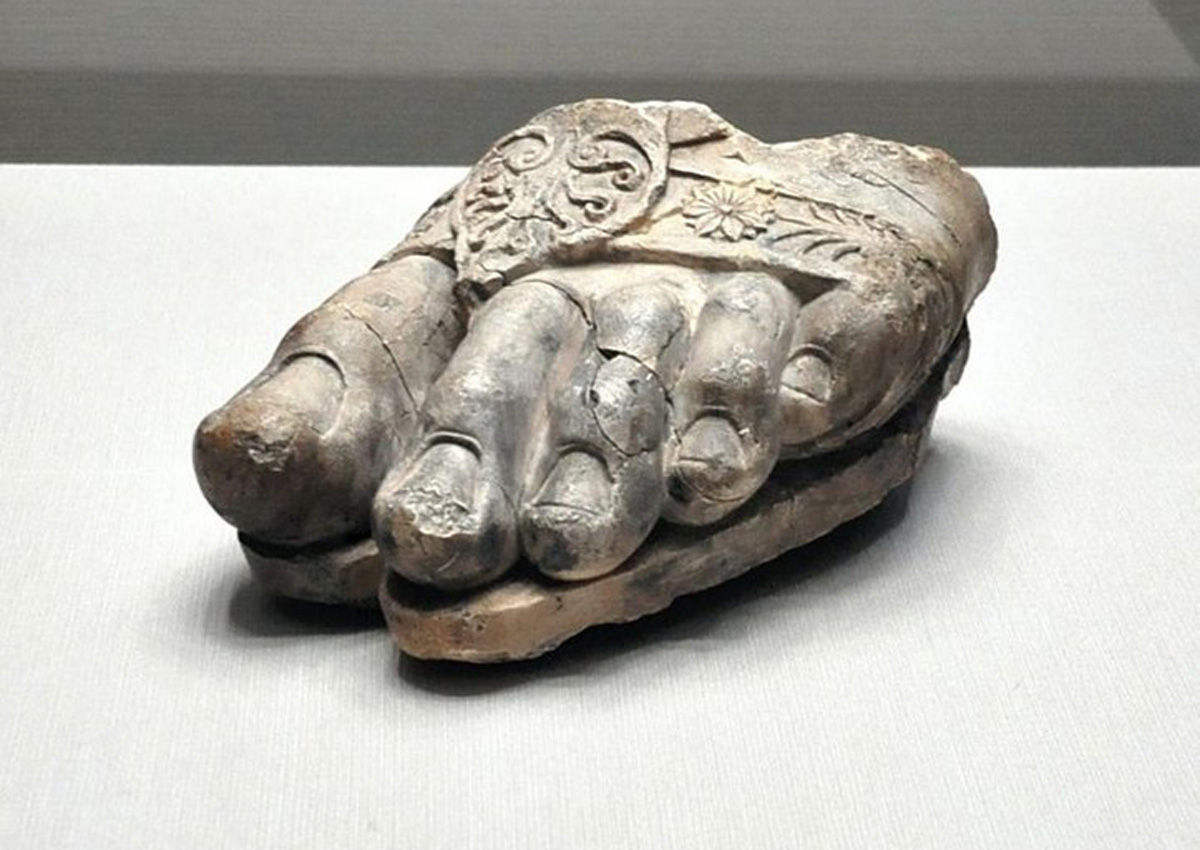 A Japanese organisation protecting cultural assets that were taken illegally from Afghanistan and imported to this nation has said it will return all its holdings, as the situation in Afghanistan is now sufficiently stable for their return.
Chaired by Ryohei Miyata, president of the Tokyo University of Fine Arts, the Japan Committee for the Protection of Displaced Cultural Property announced at a press conference on Aug. 5 that it will return 102 cultural assets.
The committee was established in June 2001 at the initiative of Ikuo Hirayama, a prominent Japanese-style painter who passed away in 2009.
Working under a UNESCO mandate, it has received from owners and other persons cultural assets that were illegally removed from archaeological sites and museums in Afghanistan during times of conflict and eventually reached Japan through the black market.
The assets have been stored in the Hirayama Ikuo Silk Road Museum in Hokuto, Yamanashi Prefecture, on the premise that the museum would keep them until the turmoil in Afghanistan had settled down and the environment for their return had improved.
The items include the "Left foot of Zeus," a fragment of a larger statue, and a piece of a mural removed from the Bamiyan Caves. The "Left foot" fragment measures 28.5 centimeters in length, despite only depicting the front part of a foot.
The 102 heritage pieces will be returned to Afghanistan after 15 are displayed next year at special exhibitions at the Kyushu National Museum in Fukuoka Prefecture and the Tokyo National Museum in Tokyo.
"We have determined that Afghanistan can responsibly preserve and exhibit the cultural properties," Noboru Noguchi, a member of the committee and the director general of the National Federation of UNESCO Associations in Japan, said at the Aug. 5 press conference.