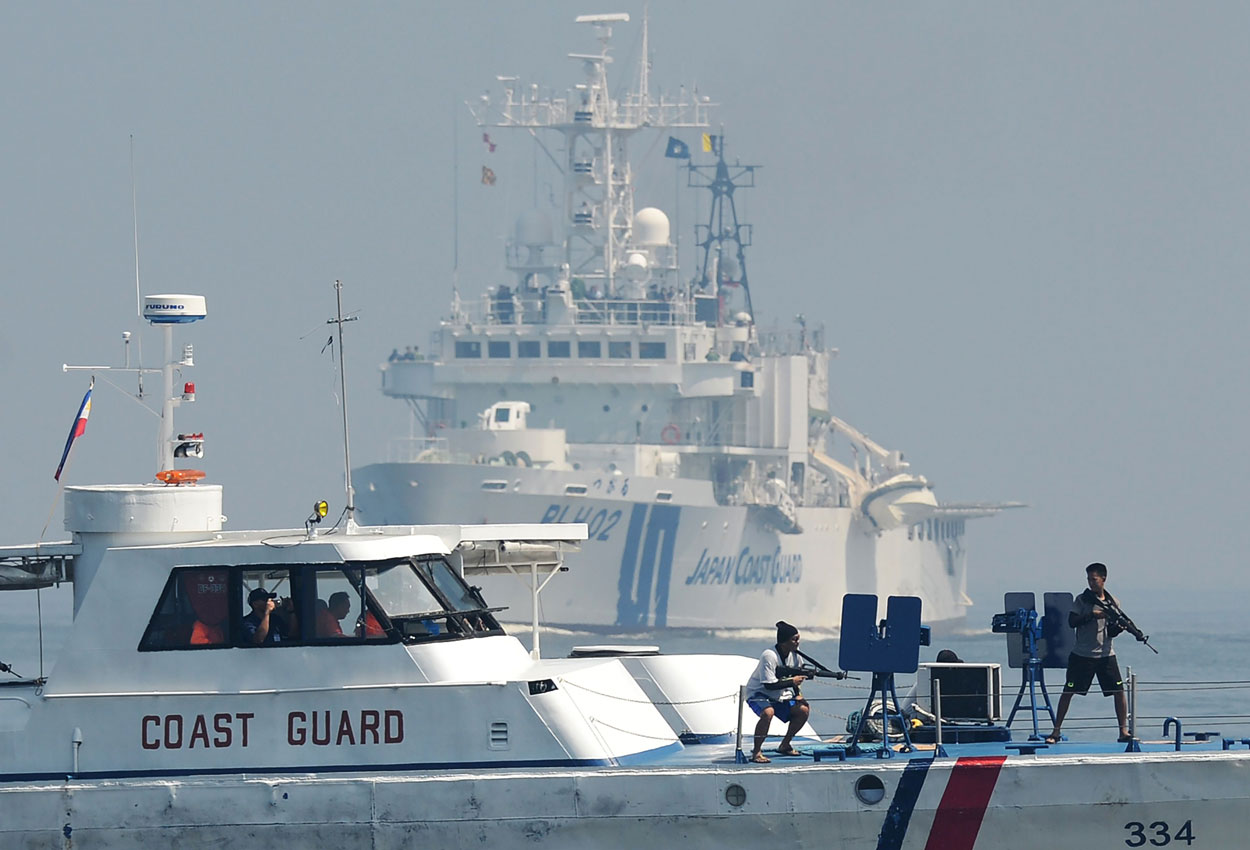 Concerted effort by Malaysia, Indonesia and Singapore to tackle piracy and robberies in nearby waters saw the number of incidents nosedive in the first six months of the year.
The countries pumped more resources into patrol activities, and one even zeroed in on prime suspects and issued them stiff warnings.
Their activities pulled the number of such incidents in the Straits of Singapore and Malacca down to just one in the first six months.
This was after a spike in the numbers last year when it hit 104 incidents, up from the 48 in 2014, according to the Regional Cooperation Agreement on Combating Piracy and Armed Robbery against Ships in Asia (ReCAAP) Information Sharing Centre.
Malaysian and Indonesian authorities have improved their capability to address such incidents, Dr Collin Koh, a research fellow at the Maritime Security Programme at the S. Rajaratnam School of International Studies (RSIS), noted.
For instance, by October last year, the Royal Malaysian Navy had set up a Rapid Deployment Team to tackle crimes like ship hijacks quickly, according to the Bernama news agency.
And in January this year, Tempo news reported that an Indonesian warship KRI Imam Bonjol-838 had been deployed to increase the country's naval patrol presence in the Strait of Malacca.
The Maritime and Port Authority of Singapore (MPA) and local enforcement agencies - the Police Coast Guard and Republic of Singapore Navy - also contributed.
They "worked with regional enforcement authorities in Malaysia and Indonesia to deter incidents through regular sharing of intelligence and stepped up patrols", the MPA said.
The three countries also stepped up checks for unregistered ships around ports and on ships entering and leaving ports, and this has deterred some would-be offenders, said ReCAAP deputy director Nicholas Teo.
Most of last year's robberies occurred around a privately-run anchorage in the Nipa area south-west of Singapore, said Tim Wilkins, regional manager for Asia-Pacific at the International Association of Independent Tanker Owners.
There, large ships carrying oil from the Middle East often transfer the oil they are carrying to stationary smaller tankers which then transport the oil around the region, he added.
"There are a lot of vessels at anchor and that makes them a relatively easy target and relatively close to certain smaller Indonesian islands where theft and robberies can be launched from."
Stern warnings to suspects in Indonesian islands were also a major factor, noted Dr Sam Bateman, an adviser to the Maritime Security Programme at RSIS.
The majority of the cases last year took place in Indonesian waters, he said.
The attacks were carried out mainly by a few gangs from villages in Pulau Karimun Besar, Pulau Batam and Indonesian islands close to the south of the straits, he added.
In response to this, police tracked down the suspects with help from the villages and issued stern warnings to them.
They were told to stop their illegal activities or they could face arrest, Dr Bateman said.

Get MyPaper for more stories.