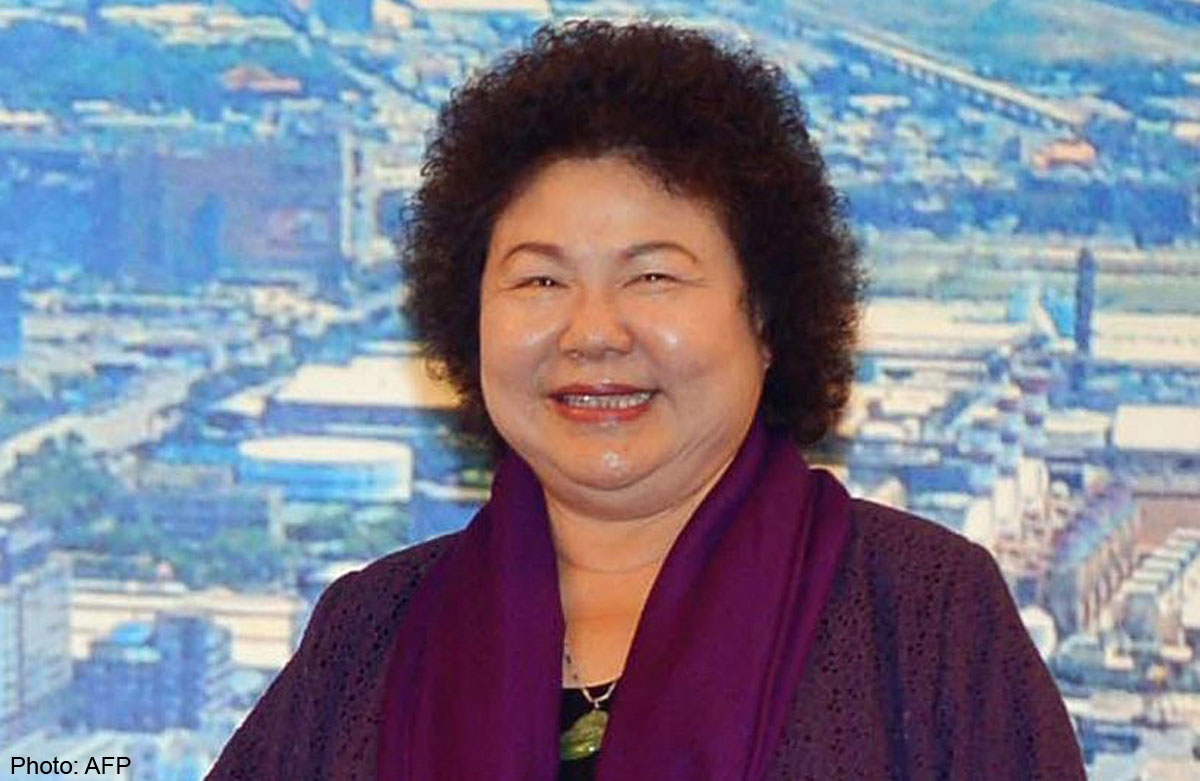 TAIPEI, Taiwan -- Following accusations from the ruling Kuomintang (KMT), Kaohsiung Mayor Chen Chu of the Democratic Progressive Party (DPP) clarified yesterday that she has not been peddling influence while campaigning for city government officials, some of whom were set to run for district legislators in the southern city.
The Kaohsiung mayor said she is willing to shoulder all responsibility, having caused "misunderstandings between our employees" and gave the opposition a chance to cause a rift within the pan-green camp.
"This should not be seen as a dispute between factions or cliques," said Chen.
Chen was accused of peddling influence when she was settling controversies that surrounded Chen Chih-chung's - son of former President Chen Shui-bian - bid to run for legislator under the DPP.
During an interpellation session at Kaohsiung City Council yesterday, DPP Kaohsiung City Councilor Chiu Hsien-chun hit back at the KMT's accusations by giving the Kaohsiung mayor an opportunity to clarify on the allegations. "She was blasted by our own and by the opposition because she helped prospective legislators campaign for the upcoming party primaries," said Chiu.
Chen explained that she was verbally attacked because of the controversies centred on Chen Chih-chung, namely whether or not he would run for legislator in Kaohsiung's Cianjhen and Siaogang District.
"I previously said that I hoped for a third person to run in the party primaries, but this was not realised," said Chen. After the former president's son declared that he would no longer run for lawmaker, former Kaohsiung City Marine Bureau Director Lai Jui-lung stepped out and won the primaries against Kaohsiung City Councilor Chen Hsin-yu, becoming the DPP's nominee for next year's legislative elections.
Chen was also slammed for supporting former Kaohsiung Deputy Mayor Liu Shih-fang when the latter ran in the party primaries for Kaohsiung's Zuoying and Nanzi Districts, as Liu had served alongside Chen for a long time and was seen as a member of Chen's administrative team.
"Despite my willingness to accept the misunderstandings and slander, as mayor, I feel that Kaohsiung City must find better legislative candidates and then vie for better resources for our city. This is why I am willing to sacrifice a lot," said Chen.
"This should not be a factional dispute. If so, the people who have accused me are part of the opposing factions," said Chen.