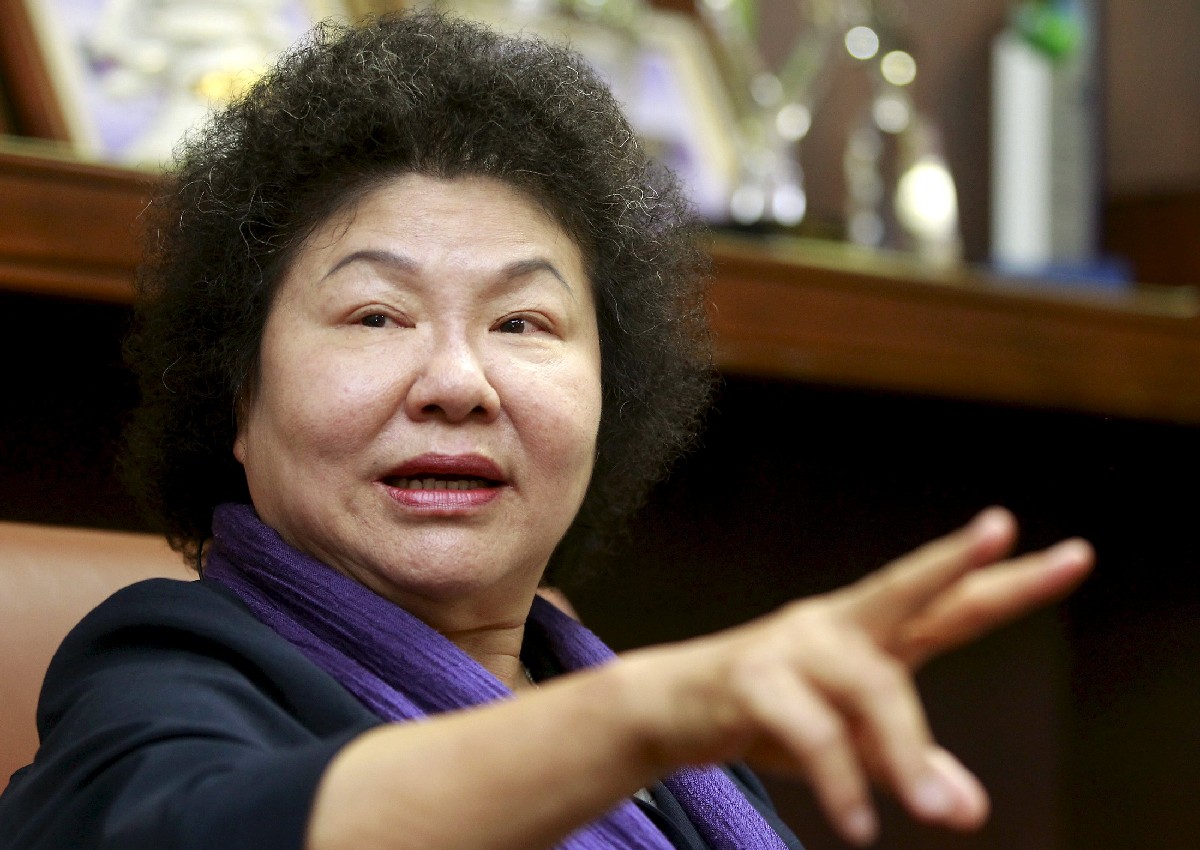 TAIPEI, Taiwan - Mayor of Kaohsiung City Chen Chu will likely be the next chairperson of the Democratic Progressive Party (DPP), after current party Chairwoman and President-elect Tsai Ing-wen is inaugurated on May 20, according to a report from the Storm Media Group on Saturday.
The article stated that DPP members were at odds on whether Tsai should continue as the party's chairwoman after taking office. Many of her assistants were strongly encouraging her to assume both roles, but Tsai was reportedly "unenthusiastic" about doing so as she preferred to focus solely on governance.
Tsai has expressed hope that Chen will take the reins, the report said.
DPP spokesman Yang Chia-liang later responded, saying the "assumed facts" in the report were not true and merely speculation. It is still "too soon to say" whether Tsai will stay on as party leader or not, remarked Yang.
Vice secretary-general of the party, Liu Chien-hsin, also said party members had not discussed the matter and that it was "not a problem."
'The ideal candidate'
Chen was a key advocate for Tsai during the recent presidential race, as well as the head of Tsai's national campaign headquarters. According to local media, Tsai and Chen share a "friendly relationship" and often speak their minds to each other.
Storm Media said that Chen is an influential member of the dominant wing of the DPP, which is in power in three of the four municipalities governed by DPP leaders.
"As a leader in the new force in the DPP, Chen's power cannot be underestimated. Consequently, she is seen as the one-and-only candidate suitable to take Tsai's place as party chairwoman," the article said.
Stay or Go
According to local media, DPP Legislator Chao Tian-lin said he had not received any news about the matter. Chao said if a president also heads the party, policies can be pushed through faster and conflicts bypassed. However, if the two roles are separated, there will be more room for communication on sensitive issues.
Both paths come with pros and cons, stressed Chao, saying the worst scenario would be constantly switching back and forth between the two models.
"The entire party should respect Tsai's final decision," added Chao.
Another DPP legislator, Chen Ting-fei, stressed there is already too much to reform, and that it is absolutely necessary for the president-elect to assume the role of party chairwoman when she becomes president.
The people gave the DPP a chance at "total governance" because they expect to see the party effectively implement reforms, remarked Chen.