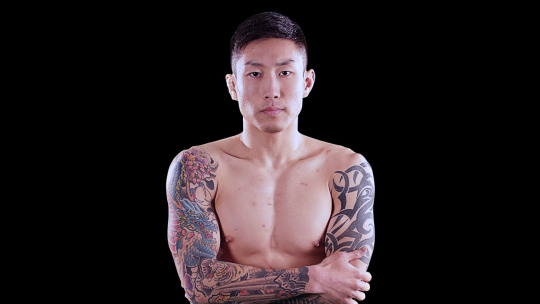 By the time undefeated 24-year-old Kevin "Oldboy" Chung (4-0) steps inside the cage at the end of this month, he will have realized a lifelong dream of competing on Asian martial arts' grandest stage.
Chung, who lives and trains in Virginia, USA, is a South Korean martial artist set to make his ONE Championship debut at ONE: LIGHT OF A NATION, which takes place 30 June at the Thuwunna Indoor Stadium in Yangon, Myanmar.
Standing opposite Chung is Zhong Qing Ya, who has the advantage of having previously competed, and won, in the promotion. 
ONE Championship, Chung says, is a hotbed for the top fighters in Asia, and he is thrilled to be a part of it.
"ONE Championship has very good talent, and I am excited to be a part of it. I've been watching those in my weight division for years now, and I'm ready to challenge and finally test my mettle against them," said the Korean prospect.
Up until this point, Chung had only competed in local promotions across the mainland US. He remains confident, however, that now is his time to shine the global stage, and show the world what they have been missing.
"Anyone who has trained with me or seen my fights, knows that I bring the heat and perform when it counts. My style of fighting is something I can honestly say I am very proud of. Since turning professional, every fight of mine was a non-stop, explosive affair. I enjoy striking, but am very comfortable against the cage or on my back," Chung states.
"I'm always looking to improve position and land damage, which will give the crowd their money's worth. We are fighters, first and foremost, but also have an obligation to put on a show."
Chung will appear on the main card of ONE: LIGHT OF A NATION, which features an epic main event rematch between reigning ONE Middleweight World Champion Vitaly Bigdash and Yangon hometown hero the "Burmese Python" Aung La N Sang.
Chung, who often trains with Aung La N Sang in Maryland, says he cannot wait to share the stage with his close friend and gym mate.
"Excited is an understatement. I've said it before and I'll say it again. I grew up watching the sport and had a goal of fighting for Asia's top promotions ever since then," said Chung. "Not only that, but my buddy and Myanmar superstar Aung La N Sang is the headliner for the ONE Middleweight World Title. I'm looking forward to watching him win and take that belt!"
Aside from finally being able to compete in Asia, which has been his goal from the beginning, another added incentive for Chung is that he will be able to get closer to his roots. Although he grew up in the US, Chung says he is very much in touch with his Korean heritage.
"I visit Korea pretty regularly, but not nearly as much as I'd like to. I last visited in 2015, training at several different academies," said Chung. "Growing up, I had parents who were fluent in both Korean and English. This, along with going to public schools here (in the US), led me to gravitate towards speaking English a bit more.
"I learned Korean through speaking with my relatives, and even Korean school at church, like many of my peers. I've also taken several Korean language and history courses at my university."
ONE Championship has had tremendous success in sourcing local talent in Asia, building martial arts heroes from the grassroots, and Chung is in the perfect position to reconnect with his South Korean roots through his martial arts pursuits.
With the promotion planning to expand its live events to South Korea at some point in the near future, Chung certainly finds himself in the right place and the right time. It all depends on how he is able to perform on 30 June.
"Win or lose, I think when people see my style and abilities, they will want me back, and can expect a great fight on any given night," Chung concluded.