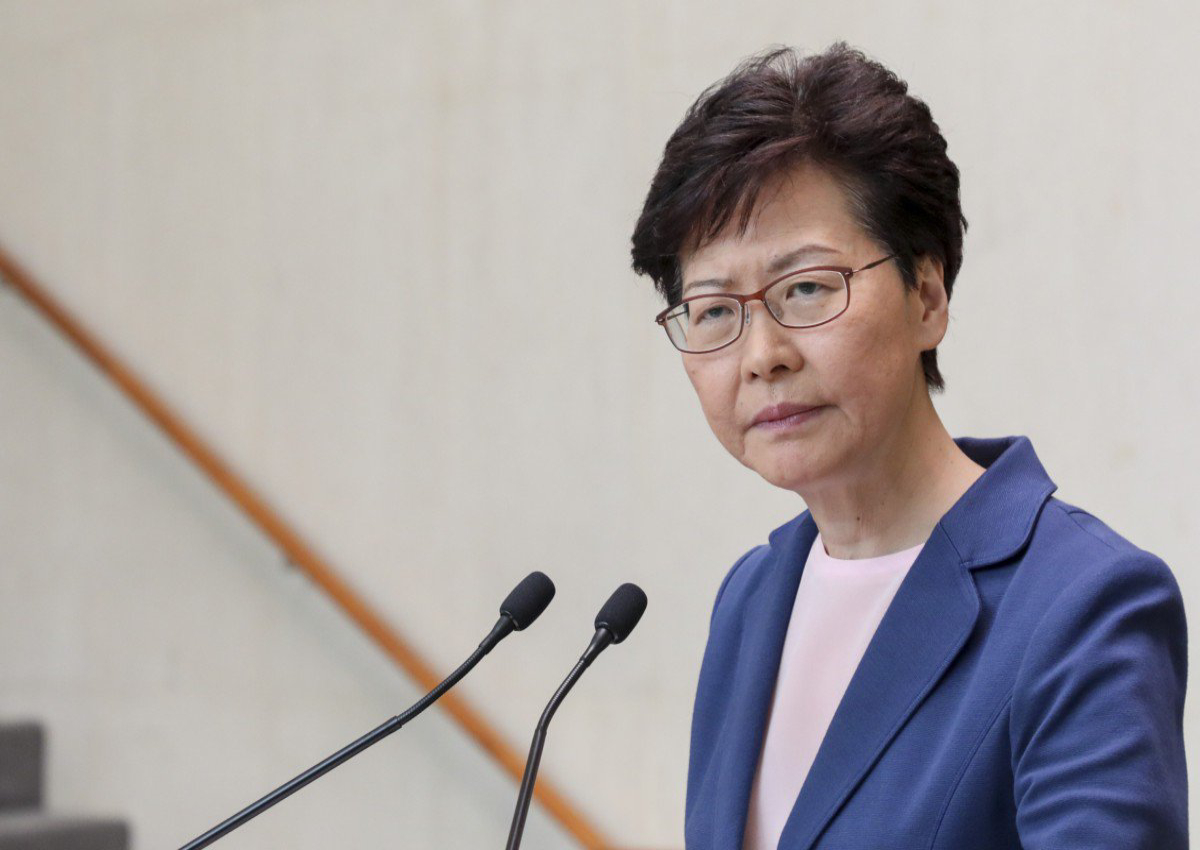 Hong Kong's embattled leader Carrie Lam Cheng Yuet-ngor made her strongest peace offering to protesters yet on Tuesday when she declared the highly unpopular extradition bill to be "dead", but critics nevertheless condemned her for failing to meet their demands, dampening any hope of reconciliation in a divided city.
Demonstrators who had taken to the streets in mass protests over the past month had demanded a full withdrawal of the controversial legislation but Lam refused to use the word "withdraw", insisting her latest words were in effect stronger.
Addressing the media before her weekly meeting with her advisers in the Executive Council, Lam also admitted her government's groundwork on the bill had been a "complete failure".
But pan-democrats and protesters immediately dismissed her latest attempt at defusing the crisis that has rocked the city for more than a month, accusing her of engaging in semantics and being insincere in rejecting their call for an independent inquiry into police action over violent clashes.
Pro-establishment lawmakers, however, appealed to people to move on rather than be dragged down by an argument over how to word the killing of a bill.
In her first media briefing since a 4am appearance on July 2 following the storming of the Legislative Council by protesters, the chief executive acknowledged there was a lingering fear the government could restart the amendment process within Legco's current term, which ends in 2020.
"There is no such plan, the bill is dead," Lam said.
But she insisted her stance on Tuesday did not differ much from when she announced last month that the legislative process would be suspended, adding: "In some sense, even if the bill is withdrawn today, it can be retabled at Legco within three months."
The bill would have allowed Hong Kong to transfer suspects to jurisdictions with which it lacks extradition agreements, including mainland China.
Some feared it would remove the legal firewall between the city and mainland China, exposing suspects to opaque trials across the border.
Lam, however, stood firm on not setting up a top-level probe into clashes between police and protesters.
She said the Independent Police Complaints Council would launch an investigation and that all parties involved in the demonstrations, including protesters, police, media and onlookers, could provide information.
There have been widespread calls for a judge-led commission of inquiry (COI) to be set up, with former chief justice Andrew Li Kwok-nang the latest to support such a move, in a commentary published in the South China Morning Post on Tuesday.
"While I respect [Li's] views … I'm afraid on this particular issue of an independent COI, the view has been taken for the IPCC to perform this role," Lam said.
Lam also touched on the 2014 Occupy movement, during which protesters had called for the implementation of genuine universal suffrage.
"Five years ago, we finished Occupy, we moved on, without addressing those fundamental problems," Lam said. "But this time I don't think we can continue to ignore those fundamental and deep-seated problems."
Asked whether she would restart discussions on political reform to resolve the current crisis, Lam said she was "not targeting a particular issue".
She added: "It could be economic problems, it could be livelihood issues, it could be political divisions in society."
Lam reiterated that the government did not call a June 12 protest, during which violent clashes occurred between police and protesters, a "riot".
She also said it would be against the rule of law to grant amnesty to arrested protesters "at this stage", without investigations and prosecutions.
While she said on Tuesday she was willing to engage in an open dialogue with students, days after they rejected her invitation to a closed-door meeting, the second offer was immediately rebuffed as "insincere".
The weekly Exco meeting was the first at the Chief Executive's Office since June 11. A meeting last week was held at Government House, while two others were cancelled due to the recent protests.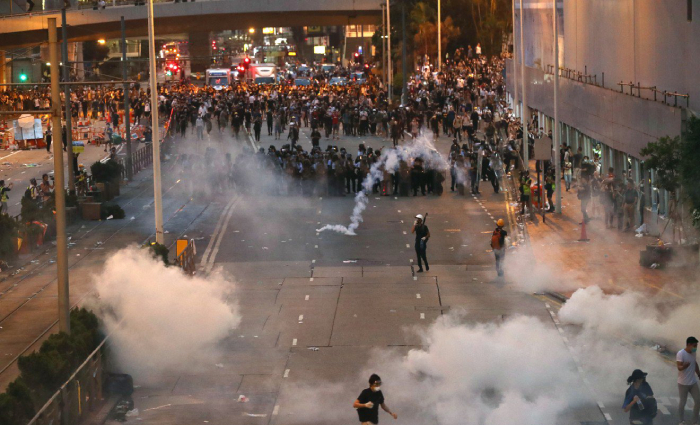 The Exco will proceed with its summer recess on Tuesday next week, and only meet again on August 27.
The pro-democracy bloc strongly condemned Lam for dodging the public's major demands, including the launch of an independent inquiry as suggested by Li.
They accused Lam of "playing around with words" and renewed their call for her to step down.
"It's impossible for her to ask the public for a second chance, yet without giving a second chance to young protesters," said Claudia Mo Man-ching, convenor of the camp.
Democratic Party chairman Wu Chi-wai said Lam not only did not respond to the demands, she also stopped short of addressing broader governance issues and the question of how to restore public trust.
"Hong Kong and mainland Chinese governments need to understand an independent inquiry is the only way to save the administration's legitimacy for its future governance," Wu said.
READ ALSO: Hong Kong tourism facing bleak prospects in aftermath of protests
Civil Human Rights Front convenor Jimmy Sham Tsz-kit said Lam thought she could get away by simply repeating her responses.
"She felt suspending the bill would mean retracting it," Sham said. "What she's trying to do is to save her face ... The Legco house rules state there is no such thing as suspending a bill."
However, pro-establishment lawmaker Starry Lee Wai-king, chairwoman of the Democratic Alliance for the Betterment and Progress of Hong Kong, said she believed Lam's announcement would alleviate worries for some.
"Politically, the legislative amendment process cannot be continued, so there is no difference between [calling it suspended or dead]," she said.
Separately, pro-establishment lawmaker Michael Tien Puk-sun, speaking earlier on Tuesday, said officials should be resigning to take responsibility for the uproar caused by the bill.
"In the coming three years, there must be officials stepping down to fulfil the accountability system," Tien told a radio show, referring to the time left in the current administration's term.
Tien, however, refused to say whom he had in mind.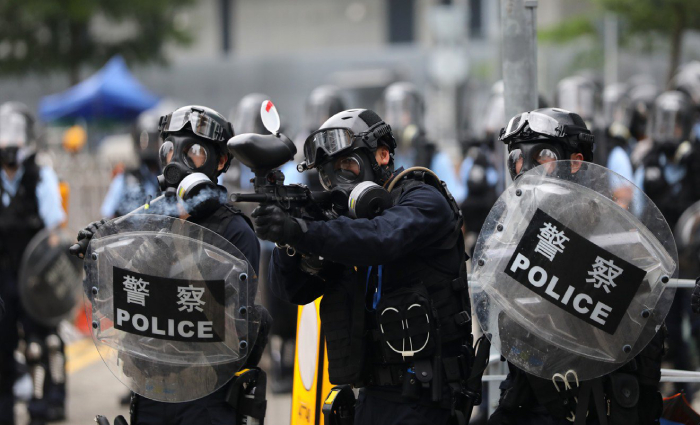 Speaking on the same programme, Liberal Party lawmaker Felix Chung Kwok-pan said it was not possible for Lam to step down at the moment. He also suggested that if ministers were to quit, it would be difficult to find others to replace them.
"Given now how hot the kitchen is, which is almost burning, who would be willing to join and work for the government?" Chung said.
Instead, he suggested changes in Exco.
"Exco is one of the most important advisory bodies for the chief executive … Now there are problems, should there be changes in Exco? At least there is action to show the government is not only saying it will change or listen," he said.
Tien, a lawmaker of the Roundtable group, also suggested that Exco members should not have background links to political parties and should remain politically neutral.
This article was first published in South China Morning Post.