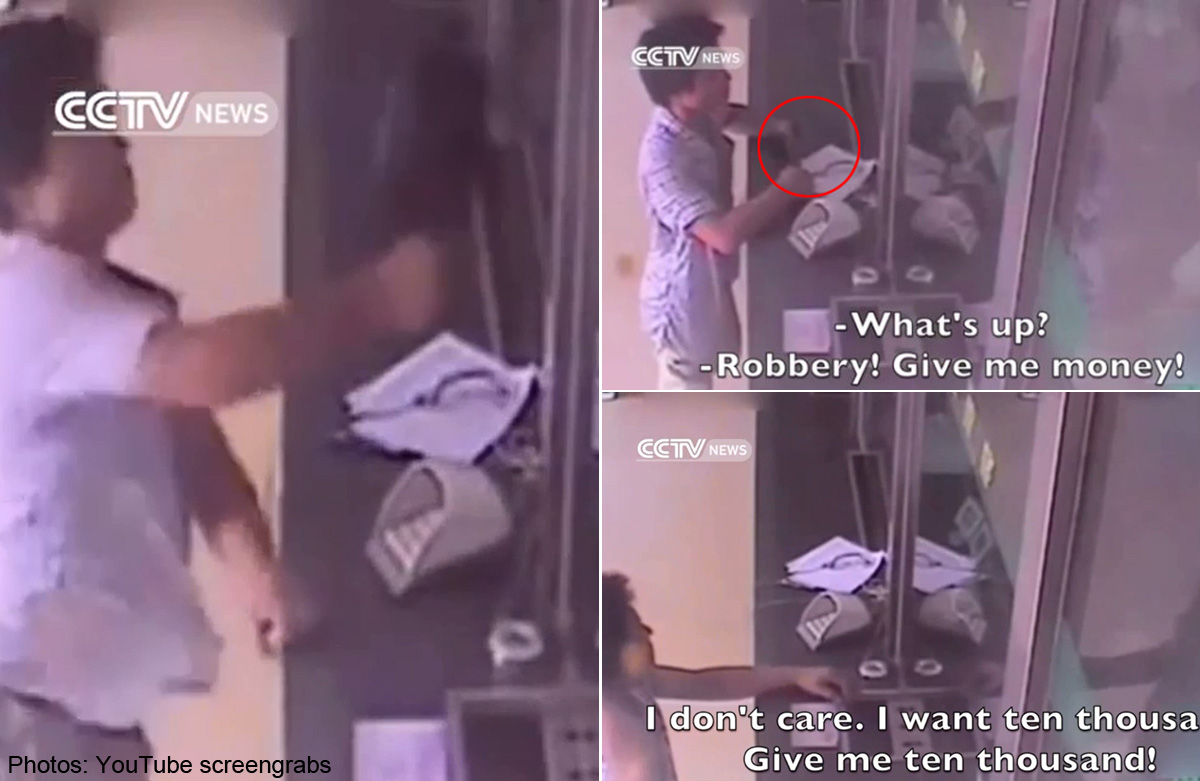 A man's attempt at robbing a bank in Heyuan, Guangdong turned out to be an epic fail after staff at the bank told him to wait in line for his turn.
Footage of the man's attempted robbery was uploaded on CCTV News and has been circulating online.
According to Vision, the man was wearing slippers and was holding a knife when he arrived at the bank.
Once there he rushed to the bank counter, shouting: "Stick up!"
Surprisingly, the other customers at the bank just looked at him and ignored him.
According to Sina News, a bank teller simply yelled: "Join the line".
When it was his turn at the counter, the robber apparently thought that he could get 10,000 yuan (about S$1,629) out of his bank account even though there was only one yuan in it.
Eventually he realised a kitchen knife wasn't convincing enough to rob a bank.
He then banged the glass barrier at the counter with his knife a few times before stomping off angrily.
He was later caught by the police.

Visit STOMP for more stories.