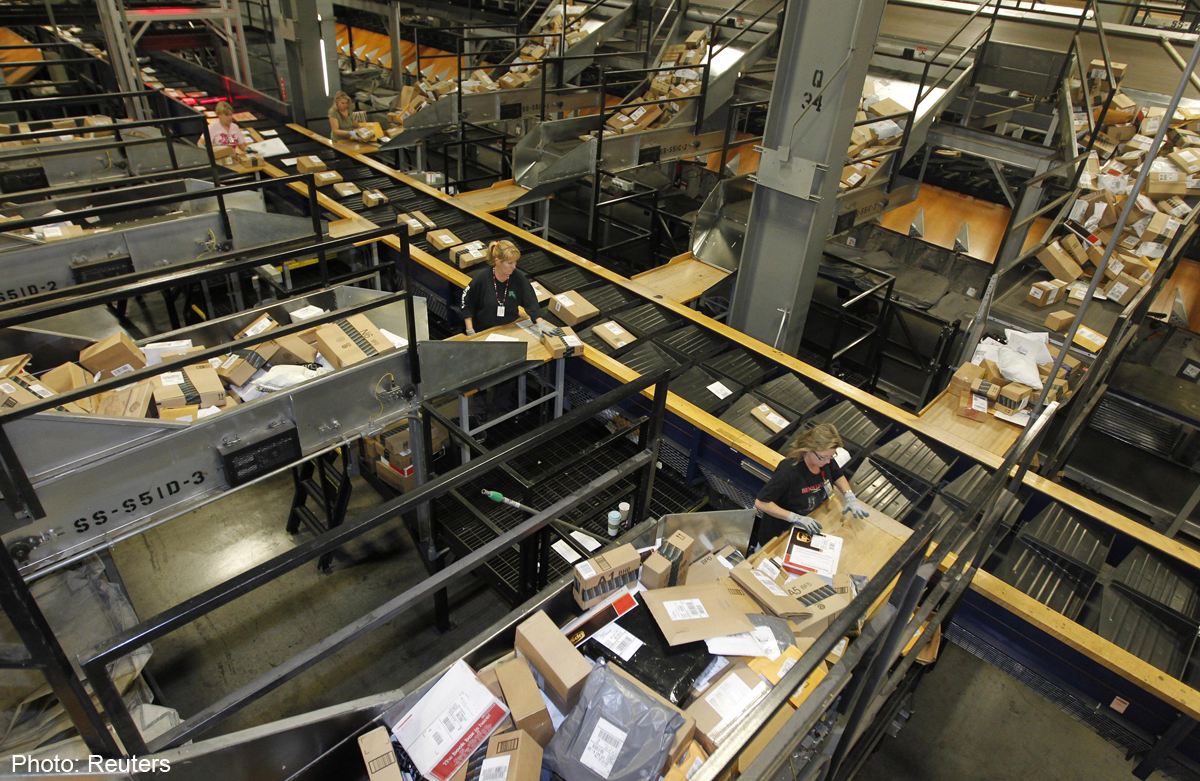 SOUTH KOREA- There are few things that cannot be delivered in this short-tempered, fast-moving and tightly networked country.
Overnight parcel services are taken for granted. Fully cooked meals and snacks may be ordered around the clock. Even McDonald's Korea uses a motorcycle fleet to make home deliveries of burgers and fries.
Every November, on the day of the state-run college entrance exam, quick-delivery motorcycles are seen in all corners of the country, taking late-rising examinees to their test centers.
To describe this exceptionally customer-friendly delivery culture, Koreans often jokingly refer to themselves as "the people of baedal," as the term baedal not only means "light" in ancient Korean but also is homonymous with the Korean word for "delivery."
Delivery service heaven
"Korea's door-to-door delivery service market is far more advanced than that of Japan, or even than that of the United States in some ways," said Bae Myeong-soon, secretary-general of the Korea Integrated Logistics Association's parcel service committee.
Total sales of the local parcel market last year amounted to around 3.7 trillion won ($3.5 billion), and some 1.5 billion boxes were delivered, according to the official.
Assuming that each box is 30 centimeters high, the accumulated height of all these boxes, if piled in a single column, would be tall enough to reach the moon.
The short-distance delivery market, meanwhile, including food delivery services, is estimated to have annual sales of 10 trillion won or more, while the precise figure for the motorcycle quick-delivery industry is simply untrackable.
And it only took less than a quarter of a century for the door-to-door delivery industry to attain its current status since it officially kicked off in the early 1990s.
Such sweeping growth can largely be attributed to characteristics unique to Korea, such as its dense population and incredibly fast growth, as well as its highly centralized administration, the official added.
When US-based United Parcel Service sought to establish a nationwide distribution network in the 1970s, it was challenged by the different administrative systems of each state.
"Fortunately for the delivery industry here, the situation was quite different in Korea," Bae said.
The nation's fast-growing economy resulted in an advanced system of transportation infrastructure, as well as a sharp increase in total cargo volume, he explained.
"Also, due to Korea's rather centralized government system, the country offered no administrative or legal barriers for local logistics companies."
This is how the delivery industry ― comprising parcel shipping, food orders and quick urban delivery services ― flourished throughout the decades, even during the 1997-1998 financial crisis, according to the official.
Door-to-door service
The official start of Korea's parcel delivery industry came with Pabalma, meaning "post horse," a brand launched by Hanjin Logistics in 1992 to provide customer-to-customer deliveries.
The name was soon changed to Hanjin but was revived in 2010, amid the company's effort to stress its initiative in the logistics sector and to reinforce its light-parcel delivery business.
The history of door-to-door deliveries in Korea goes further back, according to market leader CJ Korea Express, which is a merger of Korea Express and conglomerate CJ's home delivery affiliate GLS.
The company recently dug out a long-neglected leaflet for an industrial exhibition from 1962, which features a parcel delivery character.
The character, named Mr. Michang, wears a yellow shirt and cap, an outfit similar to the uniform worn by modern parcel delivery employees.
"Mr. Michang performs lightweight deliveries from house to house, and will collect, pack and deliver packages for customers," the leaflet said.
The name "Michang" is an abbreviation of "Korea Warehouse & Forwarding Corporation," now called Korea Express.
"Though it was in 1993 that Korea Express was officially registered, the company had been providing door-to-door delivery service before then, ahead of its competitors," said a company official.
Along with the two private logistics firms, both competing for market dominance, the state-run Korea Post also claims to have contributed to the history of the country's parcel delivery business.
Ever faster rush
In an accelerating modern society, however, overnight delivery or even same-day delivery were not enough for Korean consumers.
Amid calls for faster and more personalized deliveries, the so-called quick-delivery industry soon became one of the most noticeable features of Korea's cityscape.
In every corner of the country, especially in its capital Seoul, busy quick-delivery people are seen crisscrossing the streets on motorcycles or in mini transport vans.
"Of course, Korea is not the only country where one can find motorcycle quick-delivery services," said an official of the Quick Service Cooperative, a joint union of local quick-delivery service providers.
"But it is definitely in Korea that the consumers are most demanding, regarding the timeline and the quality of the delivery."
The delivery frenzy has also affected the nation's food industry, including the branches of global enterprises which formerly lacked a delivery system.
"Korea is one of the very few countries in the world where McDonald's provides a home delivery system, especially one that operates on a 24-hour basis," said an official of McDonald's Korea.
The extensive delivery system kicked off in 2007 in line with the Korean subsidiary's efforts to compete against other snack and meal brands, most of which already had a delivery system.
Also, the recent rise of integrated, Web-based food ordering systems has further boosted the delivery rush here.
An outstanding example is Yogiyo, the Korean version of the Germany-based Delivery Hero, which was selected by Google as the best mobile app in the Korean market last year.
Sweat and tears
Thanks to the economic boost, the consumers' high expectations and the tight competition within the industry, Korea's delivery service is undisputedly in the top bracket globally, and often offers foreigners a pleasant surprise.
The prosperous business, however, has its dark sides.
"The delivery industry has relatively low entrance barriers, and many try to jump into the market but end up struggling with the low-cost competition, which eventually requires them to cut down on the quality of service and the labour cost of the employees," said the KILA official.
Consumers may benefit from the speed of deliveries, as well as the low fees ― low relative to Korea's economic level ― but service providers struggle with low profits, excessive market competition and the lack of legal protection, he added.
Every now and then, it is reported that a quick-delivery person has been injured or killed while performing a hectic trip across the city on a motorcycle.
Reflecting such concerns, Korea Post decided to increase its parcel delivery fees, starting next month, a move expected to affect the price level of private companies as well.
"The fees have been frozen since 2005, but considering the rising labour cost and oil prices, the parcel fee increase was necessary," said an official of Korea Post.
The KILA official said the current imbalance is largely a result of an overheated red ocean market that will only subside when the number of service providers decreases through a series of mergers and acquisitions.
"The delivery service industry has certainly played a crucial role in Korea's dynamic economic changes, and is likely to continue its growth this year," he said. "It is now high time to take the industry's dilemmas seriously."