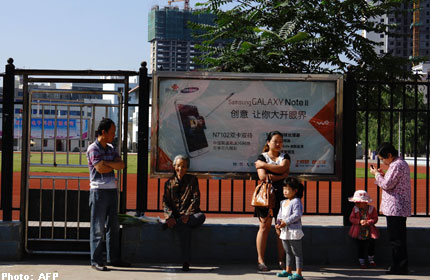 BEIJING - At least 19 people were killed when two shallow earthquakes struck northwest China early Monday, a local government official told AFP as rescuers battled to reach survivors.
The US Geological Survey said the initial 5.9 magnitude quake hit at 7:45am (2345 GMT Sunday), with its epicentre 151 kilometres (94 miles) west of Beidao in Gansu province at a depth of just 9.8 kilometres.
A second 5.6 magnitude tremor hit the same region at 9:12 am and was 10.1 kilometres deep, USGS said.
The official, surnamed He, from the Communist Party committee in Minxian, said there were 19 dead and more than 200 injured in seven townships severely hit by the quakes.
A report on the 163.com Internet news portal said 500 troops including 120 specialised rescuers were on their way to the scene.
Pictures broadcast on state television showed rural villages with rubble-strewn streets.
Much of western China is prone to earthquakes.
Beijing's own China Earthquake Networks Centre put the magnitude of the larger quake at 6.6, the official Xinhua news agency reported.
It reported that locals in Minxian county said they saw trees and homes shaking, with the quake lasting for about one minute.
It was felt in the provincial capital Lanzhou and as far away as Xian, the capital of the neighbouring province of Shaanxi.
The USGS rated it at seven on its "shakemap", with shaking perceived to be "very strong" and the potential to cause "moderate" damage.
A magnitude 6.6 earthquake in neighbouring Sichuan province killed about 200 people earlier this year, five years after almost 90,000 people were killed in a huge tremor in the same province.