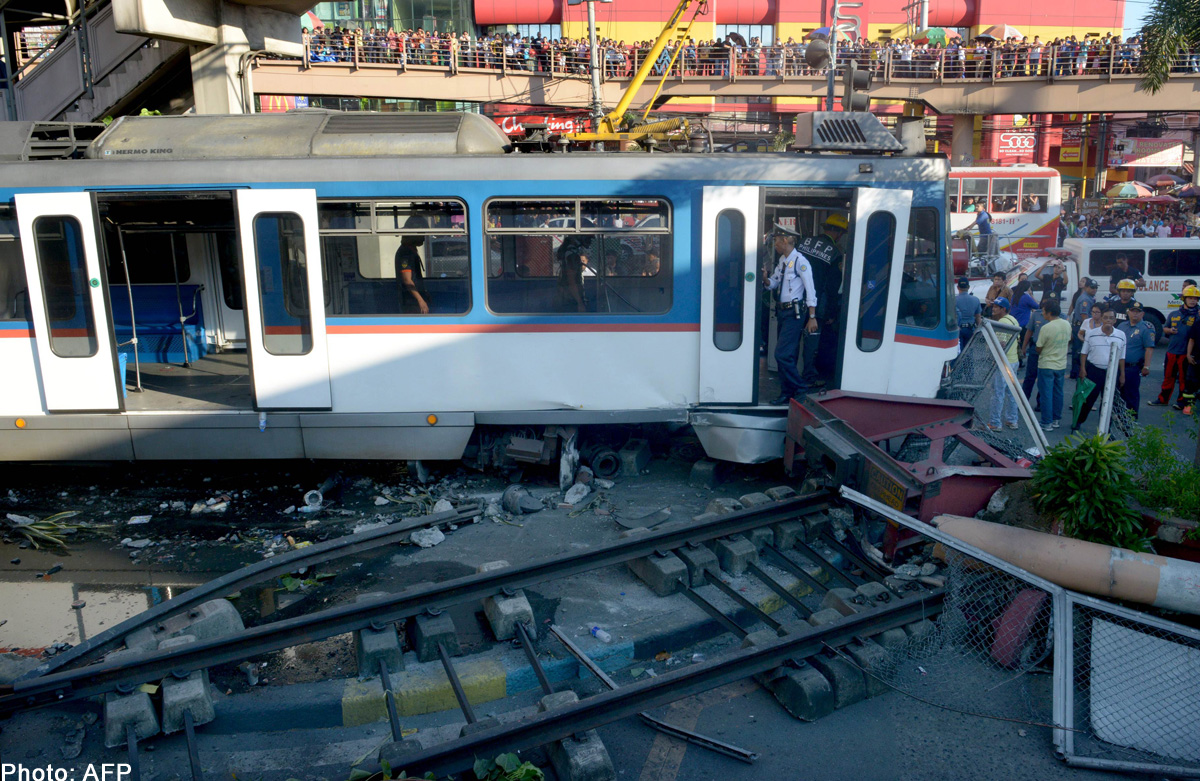 MANILA - At least 28 people were hurt after a wayward metro train derailed Wednesday afternoon after overshooting the barrier at a station in Manila's Pasay City.
Dr Noel Lo of the Pasay City General Hospital said in a radio interview that of the 20 people rushed there for treatment, three suffered serious injuries.
"Three were seriously injured. A man suffered fracture on his foot while the others suffered lacerations," Dr Lo said. The oldest among the 20 is a 51-year-old woman.
Meanwhile in San Juan de Dios Hospital, eight individuals were admitted but their injuries were not critical.
Mr Hernando Cabrera, spokesman of the Metro Rail Transit (MRT), said in a radio interview that the train, which stalled between Magallanes and Taft Avenue stations due to a power problem, was being pushed by another train, but the coupling that should have locked the two trains got unbuckled.
Mr Cabrera said the defective train, which gained momentum after the initial push, broke away and overshot the "wall stopper" (barrier) at Taft Avenue Station.
"We are checking if human error (caused the accident) or not ," Mr Cabrera added.
It is also worth noting that the rail tracks from Magallanes to Taft Avenue stations slope downward.
Despite the accident, the MRT was still operational but the management said passengers should expect delays.
Meanwhile, Metropolitan Manila Development Authority advised motorists to expect heavy traffic along the Edsa Taft intersection while the authorities clear the area.