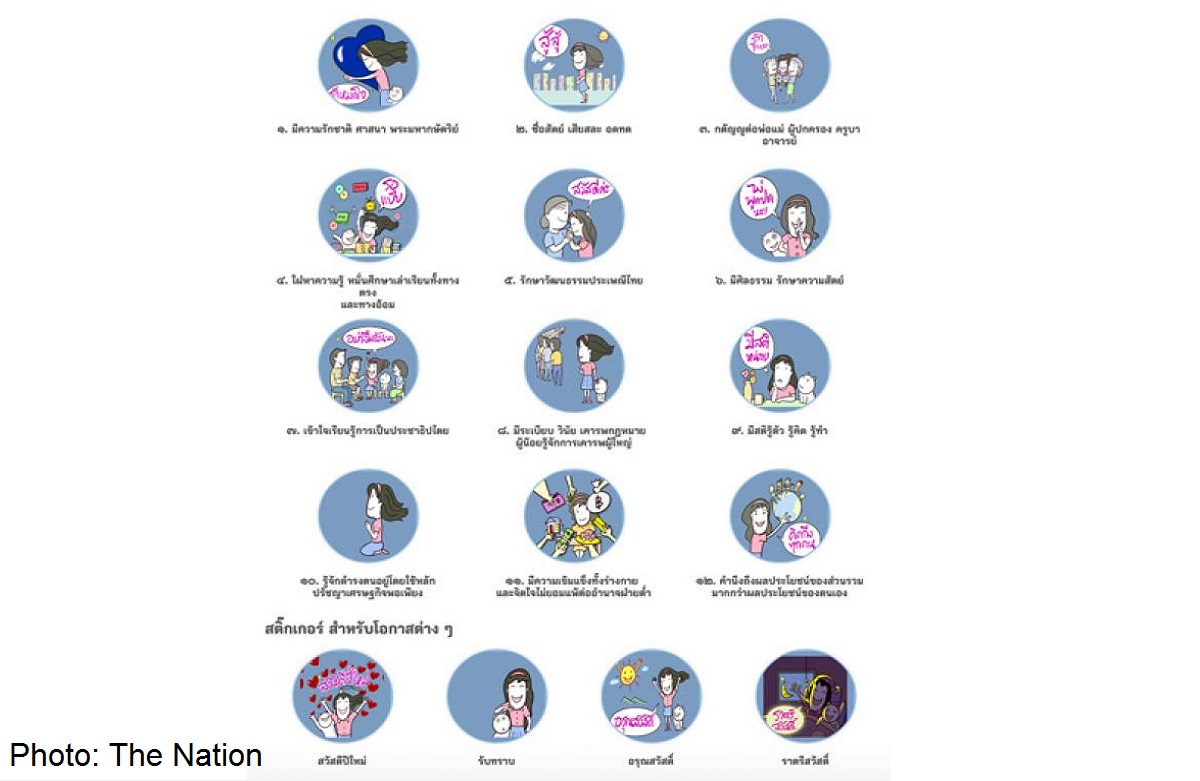 The Information and Communication Technology (ICT) Ministry is keeping its eye on LINE message exchanges - particularly those related to the monarchy and national security.
"We can monitor all the nearly 40 million LINE messages sent by people in Thailand each day," ICT Minister Pornchai Rujiprapa said yesterday.
He said about 33 million Thais use the LINE chat programme.
"If you receive LINE messages that offend the monarchy and threaten national security, you can lodge a complaint with police. We can trace where the messages originally come from," Pornchai said. He spoke at a press conference at Government House on a LINE Sticker campaign to promote 12 national core values.
Deputy Prime Minister Yongyuth Yutthawong, who was also present during the event, said the LINE sticker was in line with Prime Minister and National Council for Peace and Order (NCPO) chief General Prayut Chan-ocha's policy.
They were based on His Majesty's guidelines. For example, the values encourage filial piety towards parents, guardians and teachers, morality, integrity, generosity, and sharing.
Pornchai said people could download the stickers for the 12 core values for free between December 30 and January 28. They expected three million to 3.5 million downloads, he said.
"The sticker production cost is Bt6.6 million (S$264 million). With VAT, the cost reaches Bt7.1 million," he said.