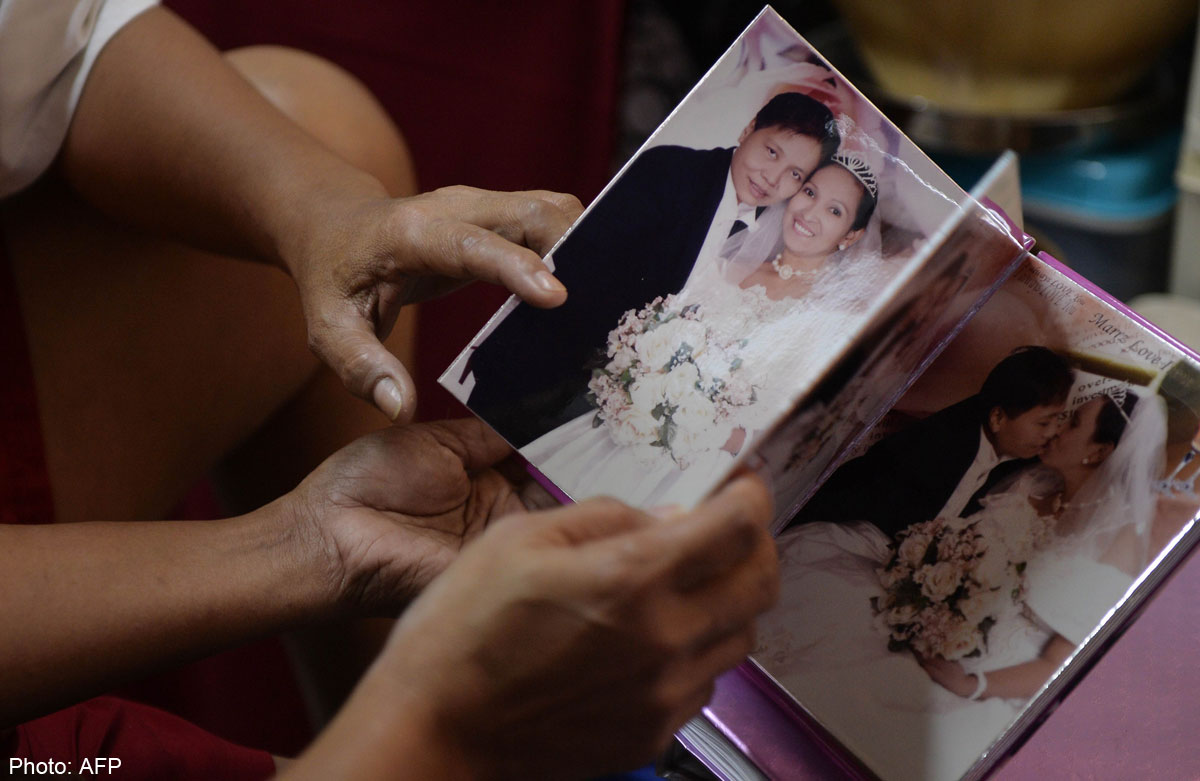 HONG KONG - Working long hours away from home for low pay and little time off, life is tough for foreign domestic workers in Hong Kong. But, for some, the city has brought sexual liberation unheard of in their home countries.
To Ms Jenny Patoc, a 41-year-old Filipina helper, Hong Kong is the place where she met her girlfriend 15 years ago and where they tied the knot unofficially at their own "holy union" ceremony last year - despite the semi-autonomous territory's failure to recognise same-sex marriages.
"In Hong Kong, we are free. We can show who we are," Ms Patoc said.
While conservative attitudes still prevail in aspects of Hong Kong society, for many migrant workers the former British colony is an easier place than home to be gay.
Roughly 300,000 domestic workers make about HK$4,000 (S$657) a month as helpers for Hong Kong families.
Conditions can be tough.
Last month, thousands of domestic workers took to the streets demanding justice for an Indonesian helper who claimed that she was left unable to walk after eight months of abuse at the hands of her employer, who was arrested subsequently.
Last week, a Hong Kong housewife was arrested for allegedly assaulting her Bangladeshi maid.
For Ms Marrz Balaoro, a member of local lesbian support group Filguys Association, coming out was much easier in Hong Kong compared to her home in the Philippines in the 1980s.
"I came to Hong Kong because I wanted to be on my own. I wanted to be free," she said.
After witnessing a lesbian being bullied by fellow Filipinas in Hong Kong, she formed the Filguys Association to help homosexual migrant workers from her country facing discrimination.
She said that her struggle to be understood in her home country began in childhood.
She recalled how a doctor back home prescribed hormone injections at her parents' request, in the hope that they would make her look more feminine.
"The doctor asked me how I felt when I saw a handsome man," said the 56-year-old, who was born to a Catholic family in Abra Province of North Luzon.
"Without much thinking, I said I envied him and wanted to look like him. The doctor thought I was a hopeless case."