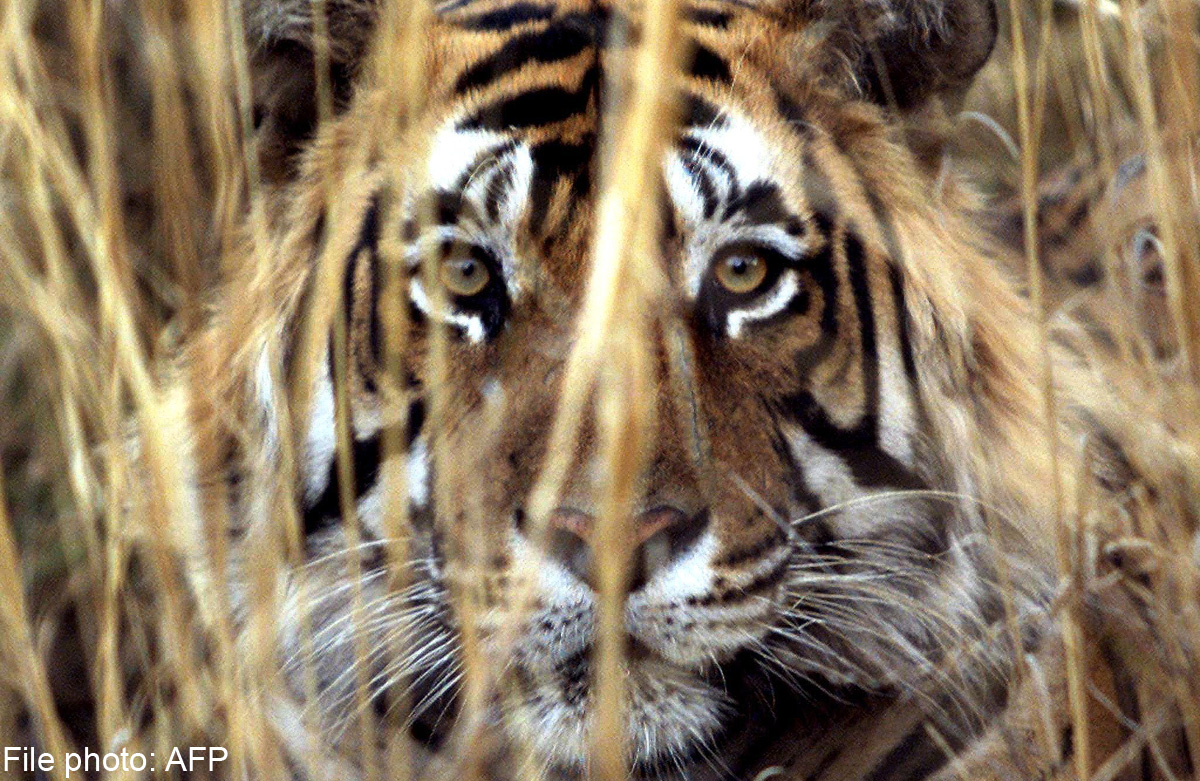 NEW DELHI - Forest officials in southern India have shot dead a tiger suspected of killing three people, ending its three-week reign of terror which forced dozens of schools to close, police said Thursday.
Forest workers spotted and shot the female tiger in a tea plantation in Tamil Nadu state after trying to trap it with the help of elephants and sniffer dogs, motion detection cameras and cages laced with meat.
The tiger had killed a woman working on the tea plantation in Nilgiris district last week - the third victim since January 4 - prompting 45 schools and popular holidaymaker resorts in the area to shut down.
"Last evening, we spotted the animal in a forest area near a village and had to shoot it," Nilgiris police chief Senthil Kumar told AFP from the area, some 50 kilometres (30 miles) from the city of Coimbatore.
"Now everyone is relieved, everything is back to normal. Schools and resorts have also reopened."
The beast had also attacked and killed many animals, angering local villagers who joined the hunt to kill the wild cat, reports said.
There were searches earlier this month at the other end of the country for a tiger believed to have killed four people in Uttar Pradesh state. The animal is thought to have strayed from a nearby tiger reserve.
Conservationists blame towns and villages encroaching on tigers' natural habitats for the deadly incidents occasionally reported in India.
India is home to some 1,700 tigers - half of the world's rapidly shrinking wild tiger population - but has been struggling to halt the big cats' decline in the face of poachers, international smuggling networks and loss of habitat.
The country has seen its tiger population plummet from an estimated 40,000 upon independence in 1947.