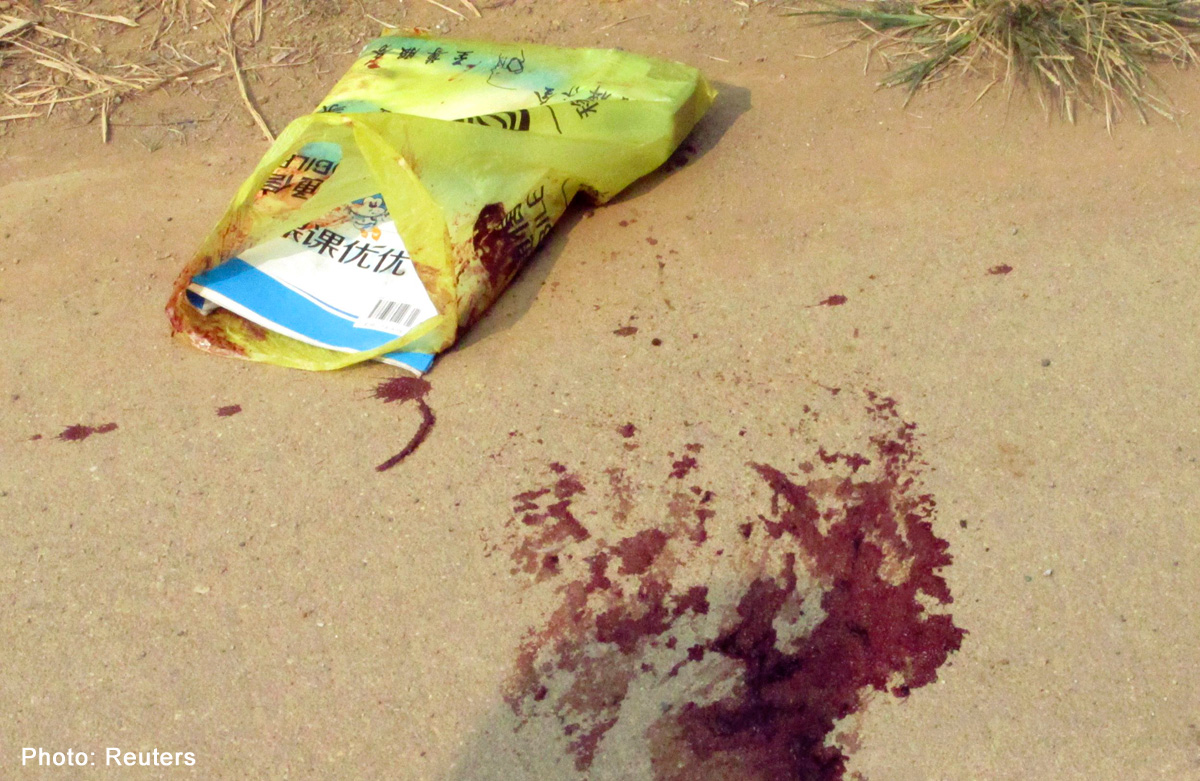 A knife-wielding man stabbed to death four primary schoolchildren in southern China yesterday, state media reported.
The incident is the latest in a series of such attacks in recent years.
Three of the children died at the scene and the other was later pronounced dead in hospital, Xinhua news agency said, citing local authorities.
The stabbings occurred early in the morning as the children were on their way to school in the Guangxi Zhuang Autonomous Region, the report said.
It did not specify the children's ages or gender, but the Beijing News daily reported that none of the children was older than 12.
Members of the public joined police in searching mountainous woodlands for the suspected assailant, whom police identified as a 56-year-old local man surnamed Shi.
The Xinhua report added that more than 300 people were participating in the manhunt, along with sniffer dogs in an area about 7km from the site of the stabbings.
On its verified account on China's microblogging site Sina Weibo, Chinese state TV described Shi as slightly heavy-set and reported that he stabbed the children while riding a motorised trishaw.
REWARD
Local police publicised the number plate of the trishaw and offered a reward of 20,000 yuan (S$4,145) for information leading to the man's capture, it added.
The Guangxi region was the scene of a September 2012 attack in which a man with an axe killed three children and injured 13 others.
Violent crime has been on the rise in China in recent decades as the nation's economy has boomed and the gap between rich and poor has expanded rapidly.
Studies have also described a rise in the prevalence of mental disorders, some of them linked to stress as the pace of life becomes faster and support systems wither.

This article was first published on September 27, 2014.
Get The New Paper for more stories.