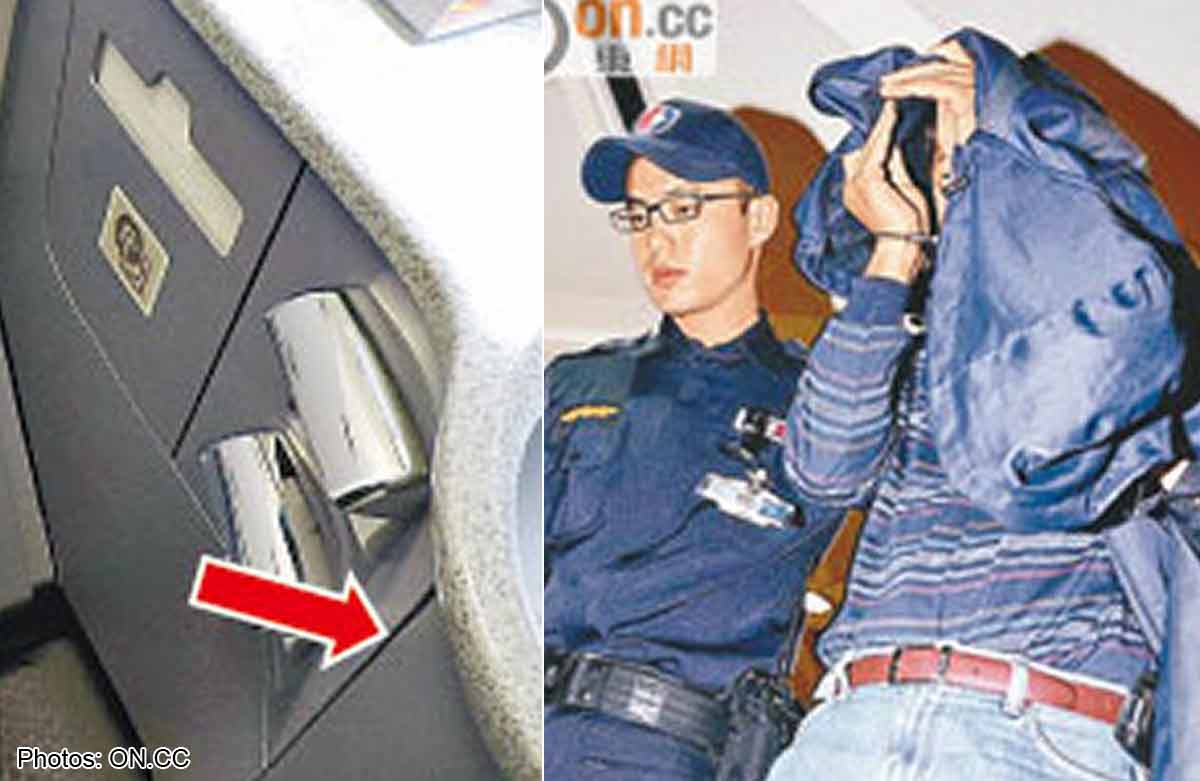 A man was arrested for allegedly installing a pinhole camera in the toilet on board a China Airlines flight travelling from San Francisco to Taiwan.
According to the-sun.on.cc, the 51-year-old Taiwanese-American known as Liu, had installed his camera for more than five hours before a male flight attendant discovered it.
By then, four male passengers, one female passenger and one female cabin crew had been victims of the sly camera device.
Cabin crew pried away the memory card from the camera, and put up a "maintenance" sign to prevent more passengers from using the toilet.
Upon his arrest, he was found to be in possession of six pinhole cameras including memory cards and hard discs with secretly filmed footage.
He admitted taking the images after confiscated memory card was presented to him.
He then claimed that he was only "testing" the functionality of the pinhole cameras.
Liu declined assistance from the American embassy in Taiwan, as he did not wish his wife and children (who were staying in the US) to know about the issue.
Since Liu commonly travels for business, police suspect he's pulled similar stunts on previous flights.

Visit STOMP for more stories.