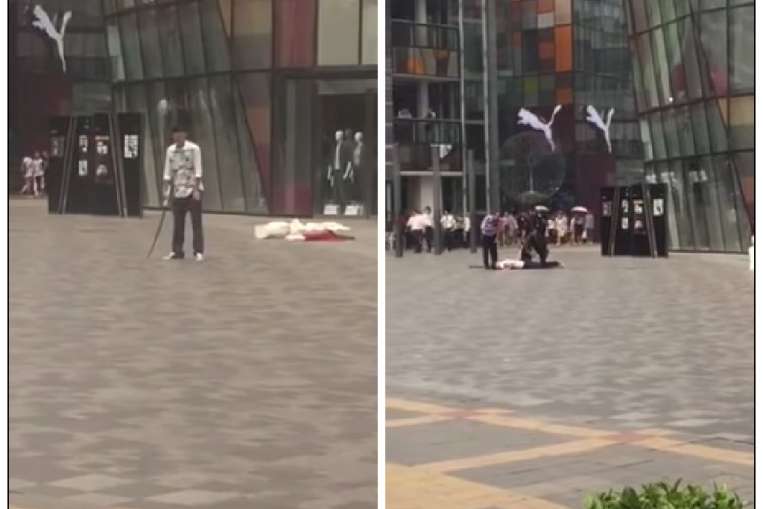 BEIJING - A lone attacker stabbed a French man and a Chinese woman in a popular Beijing shopping complex on Thursday, killing the woman, the city's public security department said.
A 25-year-old suspect, from the northeastern province of Jilin, had been detained after the attack in the shopping centre, known for its international brands, bars and restaurants, the department said via an official microblog.
Photos and videos circulating on social media, which could not be independently verified by Reuters, showed a man pacing outside a Uniqlo store wielding a long samurai sword as a woman lay bloodied on the ground nearby.
Other images showed a man using his hands to place pressure on a wound in her chest. The same man was shown in other photos walking alongside policemen, holding his hand over his own wound.
The victims were rushed to a hospital, where the woman died, the microblog said, without giving details about the man's condition.
China's government has grown increasingly anxious about knife and other violent attacks, and has in the past restricted sales of knives in areas it considers to be sensitive.