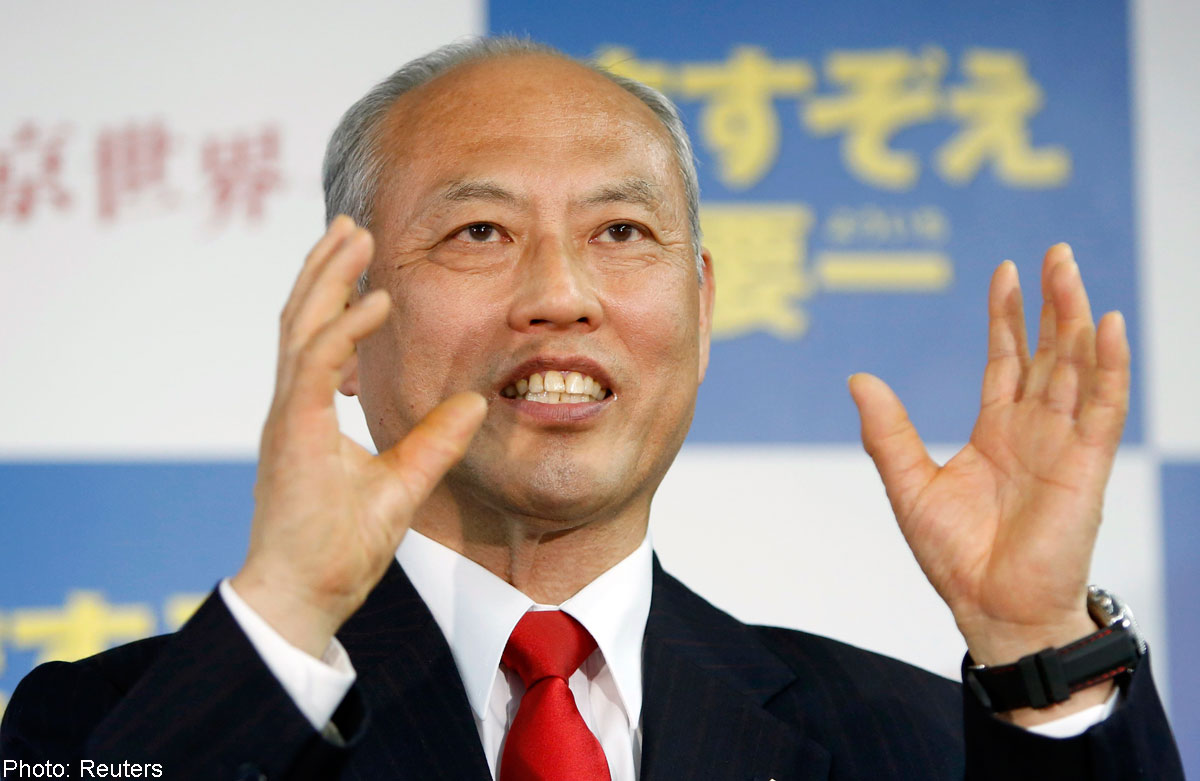 Former Health, Labor and Welfare Minister Yoichi Masuzoe won the Tokyo gubernatorial election on Sunday, defeating his main rivals-former Japan Federation of Bar Associations President Kenji Utsunomiya, former Prime Minister Morihiro Hosokawa and former Air Self-Defense Force Chief of Staff Toshio Tamogami.
A total of 16 candidates ran in the race to fill the post vacated by Naoki Inose, who quit over a scandal involving ¥50 million (S$0.62 million) he received from Tokushukai hospital group.
During the campaign, they debated such issues as the graying of society and the declining birthrate, disaster preparedness, nuclear power and other energy issues and the 2020 Tokyo Olympic and Paralympic Games.
Masuzoe, a 65-year-old academic-turned-politician, was supported by the Liberal Democratic Party and New Komeito.