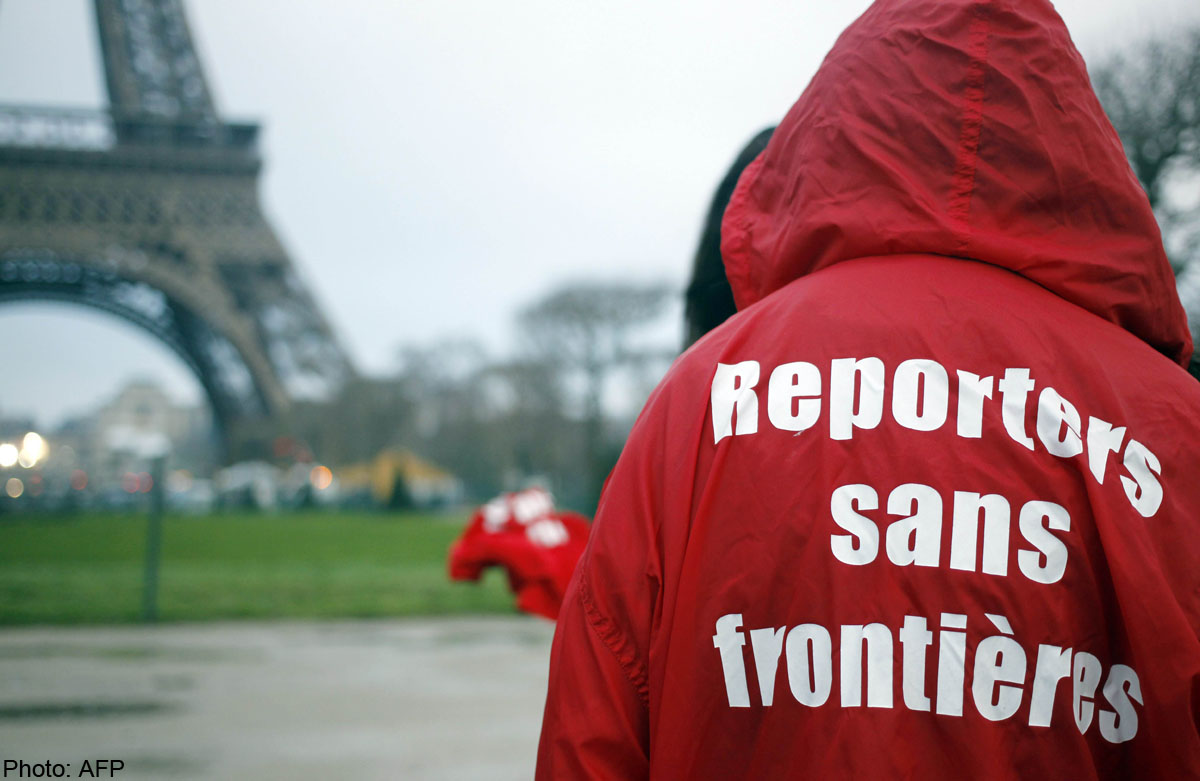 SEOUL - Media watchdog Reporters Without Borders (RSF) condemned Thursday the trial of two South Korean journalists charged with defaming President Park Geun-Hye's brother as another example of increasing restrictions on free speech in the country.
The case against independent journalists Kim Ou-Joon and Choo Chin-Woo followed a report in which they claimed Park's younger brother, Park Ji-Man, had been involved in the death of his cousin, who was killed by another family member.
Park Ji-Man filed the defamation complaint and Seoul prosecutors are seeking a two-year jail term.
The journalists were acquitted on all charges in a jury trial last year, but the prosecutors appealed and a high court judge is due to issue a verdict on Friday.
Benjamin Ismail, the head of the RSF Asia-Pacific desk, labelled the case a "crude manoeuvre" to secure no-go topics for journalists and urged Seoul to recognise the media's right to cover matters of public interest regardless of their sensitivity.
"They must also refrain from applying defamation laws that provide for jail sentences and thereby encourage self-censorship and endanger freedom of information," Ismail said in a statement.
Domestic critics and global rights monitors have accused Park Geun-Hye's administration of using defamation charges and the country's strict National Security Law (NSL) to suppress freedom of speech and silence opposition voices.
South Korea has been falling in the World Press Freedom index in recent years, to 57th among 180 nations in 2014 from 42nd in 2010.
On Wednesday, authorities arrested a former leftist politician for remarks praising North Korea - in violation of the NSL.
A Korean-American woman was deported at the weekend on similar charges and barred from re-entering the country for five years.
Another high-profile defamation trial underway in Seoul involves a Japanese journalist, Tatsuya Kato, the former Seoul bureau chief of the conservative Sankei Shimbun newspaper.
The charge against Kato stems from an August article he wrote about Park's whereabouts on the day the Sewol passenger ferry sank in April with the loss of around 300 lives.
The prosecution was also criticised by the RSF, which argued Kato's report was clearly in the public interest.
South Korean defamation law focuses on whether what was said or written was in the public interest - rather than whether it was true.