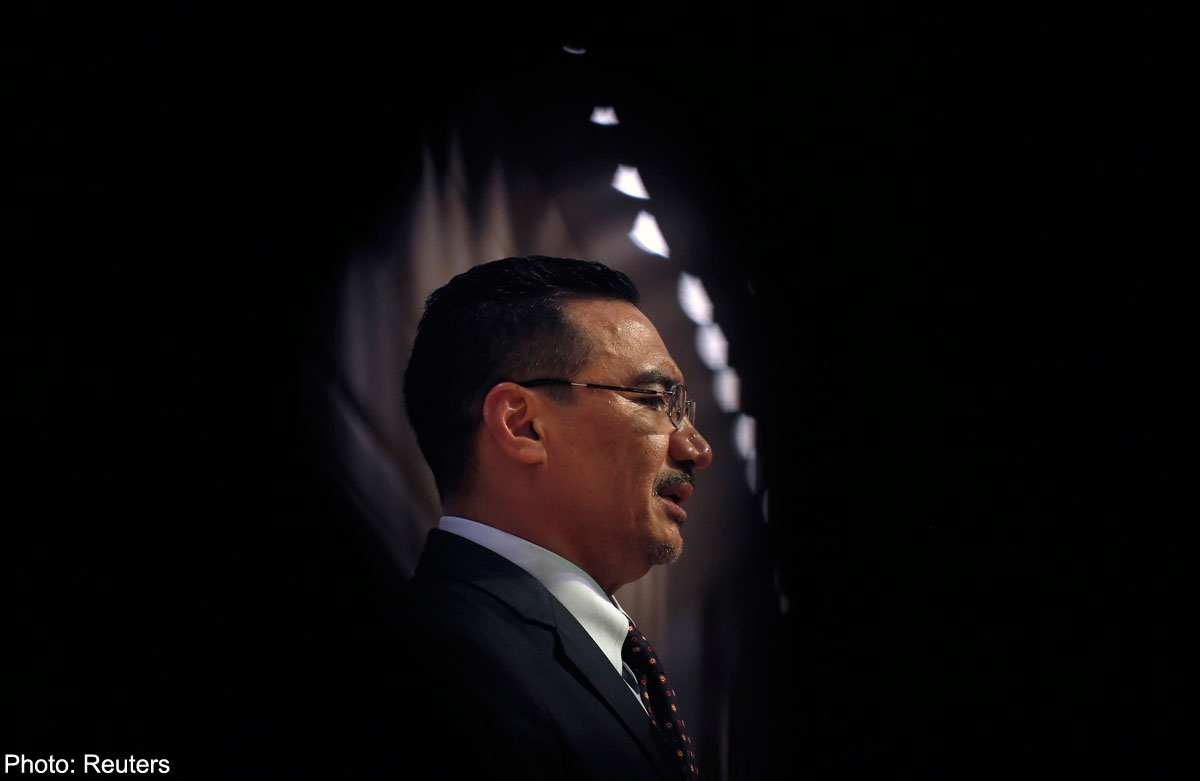 KUALA LUMPUR - A claim by an Australian exploration company that it has detected the wreckage of missing Malaysia Airlines (MAS) flight MH370 in the Bay of Bengal has yet to be verified, said Datuk Seri Hishammuddin Hussein.
The Acting Transport Minister said the claim by GeoResonance would be discussed during the MH370 Technical Committee meeting.
"There have been too many speculations out there ... it is impossible to entertain them all.
"However, the search mission is still ongoing and the status quo remains," he told pressmen after meeting Japanese Defence Minister Itsunori Onodera at Wisma Pertahanan here, Monday.
Adelaide-based GeoResonance said Monday that it had begun its own search on March 10, two days after flight MH370 went missing, and that possible wreckage had been detected in the Bay of Bengal, 5,000km away from the current search location in the southern Indian Ocean, off Perth.
GeoResonance's search covered 2,000,000 sq km of the possible crash zone using images obtained from satellites and aircraft, with company scientists focusing their efforts north of MH370's last known location. Over 20 technologies were used to analyse the data, including a nuclear reactor.
In another development, Hishammuddin said Malaysian authorities would discuss the possibility of increasing assets for the second phase of the search mission with their Australian counterparts.
"We need to reach an understanding with Australia on the funding for additional assets.
"We are entering the second phase. At the same time we have to be fair to Australia as we have not discussed the financial implication," Hishammuddin said.
He added that the second phase would involve combing the seabed for any sign of wreckage.
Hishammuddin, who is also Defence Minister, vowed that the search operation would not stop until wreckage is found.