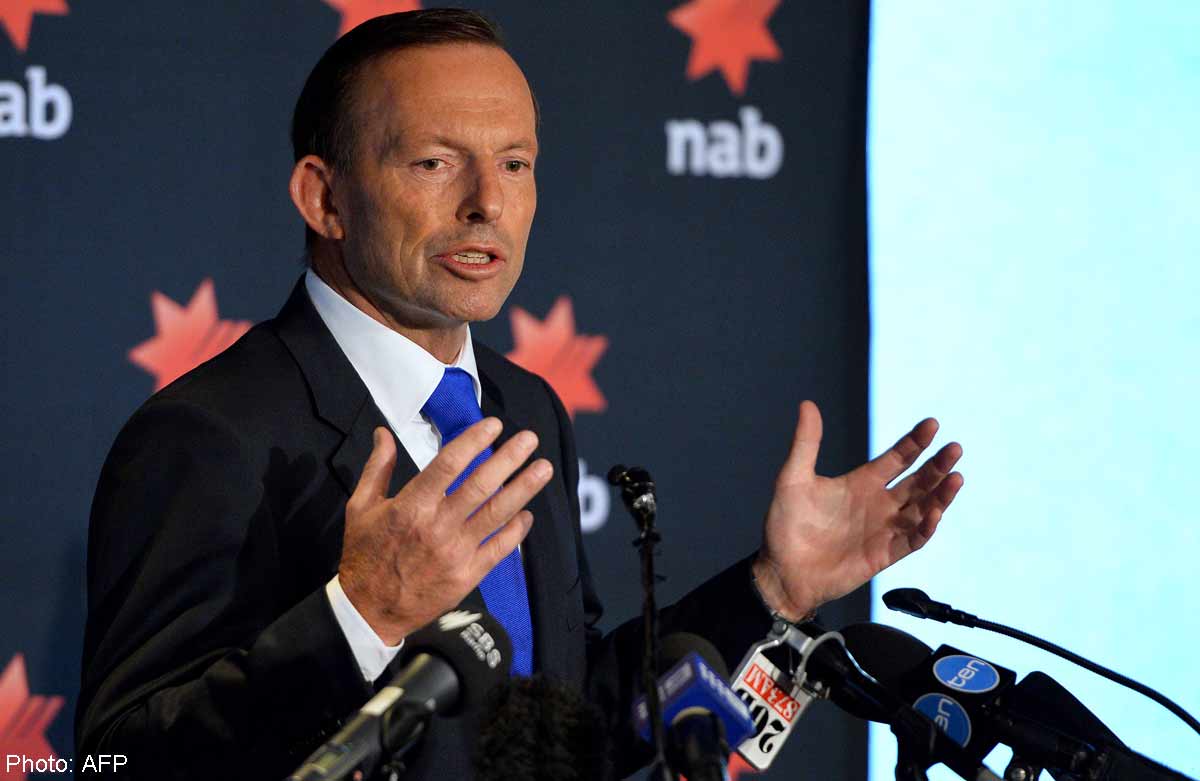 SYDNEY - An Australian missionary detained in North Korea left pamphlets promoting Christianity in a Buddhist temple, with his guide informing security officials, his travel companion told media Thursday.
Hong Kong-based John Short, 75, was taken from his Pyongyang hotel on Monday by North Korean police, two days after arriving from Beijing as part of a small tour group, according to his wife Karen.
He is being held for allegedly distributing Korean-language Christian pamphlets and attempting to proselytise, which is illegal in a country that views foreign missionaries as seditious elements intent on fomenting unrest.
Short has reportedly admitted to North Korean authorities that his trip to the isolated country was not only for tourism.
The Australian Broadcasting Corporation said he was on a two-man trip with Chinese Christian Wang Chong, who has returned to Beijing and said their problems stemmed from a visit to a Buddhist temple.
He said Short left pamphlet materials promoting Christianity at the site.
"They took us to a mountain to visit a temple and a Buddhist statue was broken or smashed by someone. The door of this temple was damaged too," Wang told the broadcaster.
"They were not happy for us to see this damage. We took some photos. They asked us to delete them and we deleted them.
"Mr Short believes in God. I believe in God too. He didn't feel comfortable in his heart and he left a pamphlet there relating to the gospel."
Their local North Korean tour guide reported this, and security officials found more Korean-language material in his luggage at his hotel, Wang said.
The ABC said the Chinese tour company that booked the trip, BTG, was in touch with its North Korean counterparts, and employee Han Weiping claimed Short had admitted he was there for more than just tourism.
"When we called the DPRK travel agency they said he had admitted that he didn't go to North Korea only for tourism," Han told the ABC, adding that the trip was supposed to be for four days.
"The pamphlet event happened on the second day," she said.
"And on the third day it was planned for them to visit some sites, but the Australian man said he didn't want to go out and instead wanted to stay in the hotel.
"So the North Koreans could've become even more suspicious that he wasn't there as a tourist."
Australian PM warning
Canberra is working on the case via the Swedish embassy in Pyongyang, which represents its interests in the absence of diplomatic relations between Australia and North Korea.
Pyongyang had sought to re-open its embassy in Canberra last year but was rebuffed in March after conducting a nuclear test.
Prime Minister Tony Abbott on Thursday used Short's detention to warn travellers they must obey the laws of the countries they visit.
"Not all countries have the same legal system or the same laws as Australia," he said, with Short potentially facing a long jail term.
North Korea is also holding US citizen Kenneth Bae, described by a North Korean court as a militant Christian evangelist.
He was arrested in November 2012 and sentenced to 15 years' hard labour on charges of seeking to topple the government.
Short has lived in Asia for five decades and runs a publishing house in Hong Kong that distributes calendars, Bibles and tracts in Chinese and other languages, his wife said.
Although religious freedom is enshrined in the North Korean constitution, it does not exist in practice and religious activity is severely restricted to officially ecognised groups linked to the government.
Short's detention comes just days after a hard-hitting United Nations report, headed by an Australian former judge, outlined a litany of crimes against humanity in North Korea, including mass murder, enslavement and starvation.
North Korea refused to cooperate with the commission, claiming its evidence was "fabricated" by "hostile" forces.