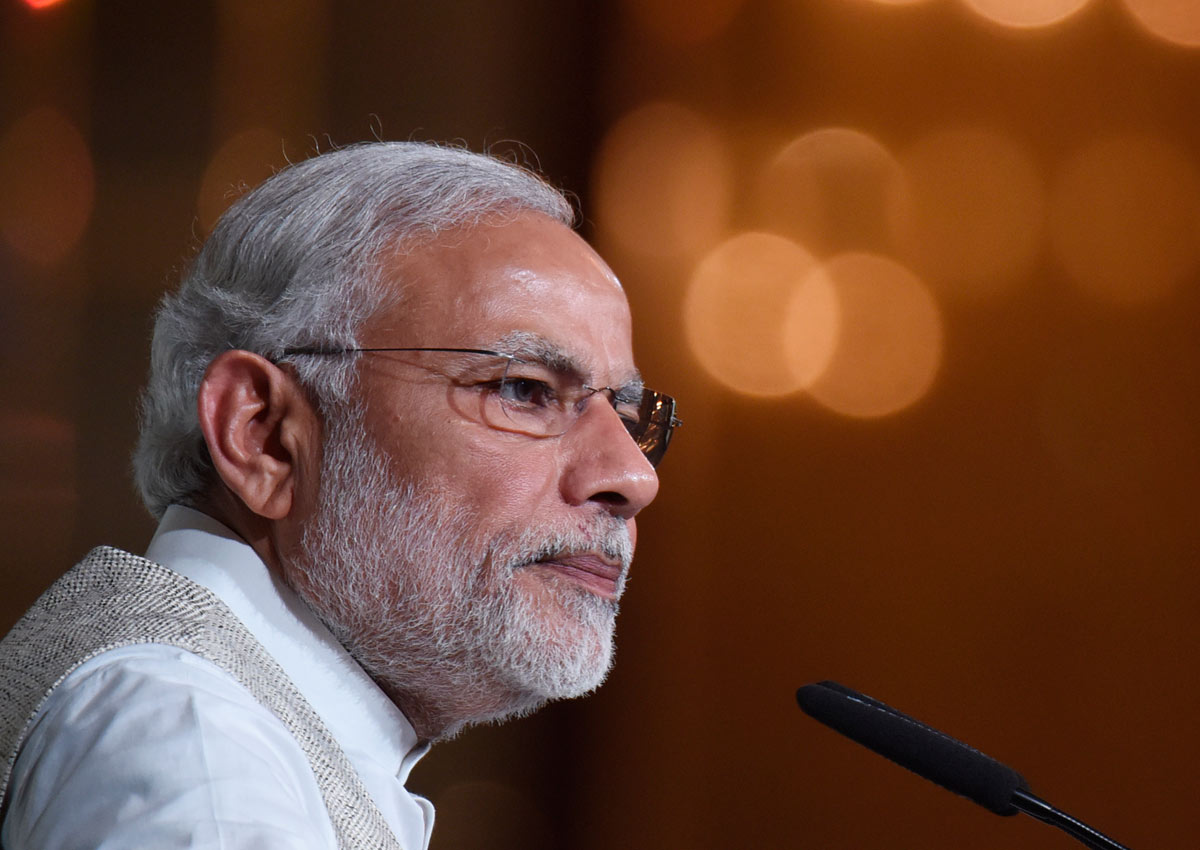 COLOMBO - India's Prime Minister Narendra Modi heads to Sri Lanka on Thursday on a charm offensive as New Delhi seeks to reassert its influence on the island amid signs of a Chinese comeback.
Sri Lanka's President Maithripala Sirisena came to power in January 2015 promising to loosen ties with China after a decade of hefty funding by Beijing under his predecessor.
When Modi visited the island shortly afterwards, he promised to "script a golden chapter in the history of India-Sri Lanka relations".
Just two years later, analysts say Beijing's influence is on the rise again as Colombo struggles to find alternative sources of foreign capital.
For India, which wants to keep Sri Lanka within its sphere of influence, that is a worrying sign.
"For Modi to visit again so soon is clearly an expression of India's concerns about China's deepening economic roots in Sri Lanka and the potential strategic, even military, advantages this might ultimately bring," said Alan Keenan of the International Crisis Group.
Sirisena halted all Chinese-funded infrastructure projects when he swept to power in 2015, ousting the island's strongman leader Mahinda Rajapakse, who had aggressively courted Beijing.
Now these projects, which included new highways, railway lines and a telecommunications tower, are back on track.
A $1.4 billion (SGD$1.98 billion) Chinese-funded land reclamation project outside Colombo harbour has also been relaunched.
New Delhi has long been nervous of a Chinese presence at the Colombo port, a key transshipment point for Indian cargo.
Even more controversially, Colombo is trying to sell a controlling interest in a strategically-located deep-sea port in the south to China.
Shortly after hosting Modi, Sri Lanka's Prime Minister Ranil Wickremesinghe will travel to China, where he is expected to try to finalise that sale.
Black flags
Experts say India simply doesn't have deep enough pockets to take over China's place as the country's main financial backer.
"The new government realises that its Western allies have not delivered and only China has the deep pockets to invest," said Sri Lankan political analyst Kusal Perera.
"The new government has understood this reality and they are wooing China while keeping India on board." Last time Modi visited Sri Lanka, he made a highly symbolic trip to the war-ravaged north in a demonstration of support for Sri Lanka's mostly Hindu Tamil minority, who share close cultural and religious ties with counterparts living in southern India.
This time, he will be guest of honour at a major Buddhist festival - a move seen as aimed at winning the support of the Sinhalese majority, many of whom are suspicious of India.
Former leader Rajapakse's political allies among the Sinhalese community this month called for a black flag protest during Modi's visit.
Manoj Joshi of the Observer Research Foundation think tank in Delhi said Modi would likely use the visit to deepen economic ties with Sri Lanka.
But he cautioned against overly high expectations.
"Everyone in New Delhi has realised that the new Colombo government isn't going to abandon China just like that. It has certain big infrastructure investments," he told AFP.
"When confronted by a big neighbour like India, they can leverage China, just like other countries in the neighbourhood like Nepal and Bangladesh."