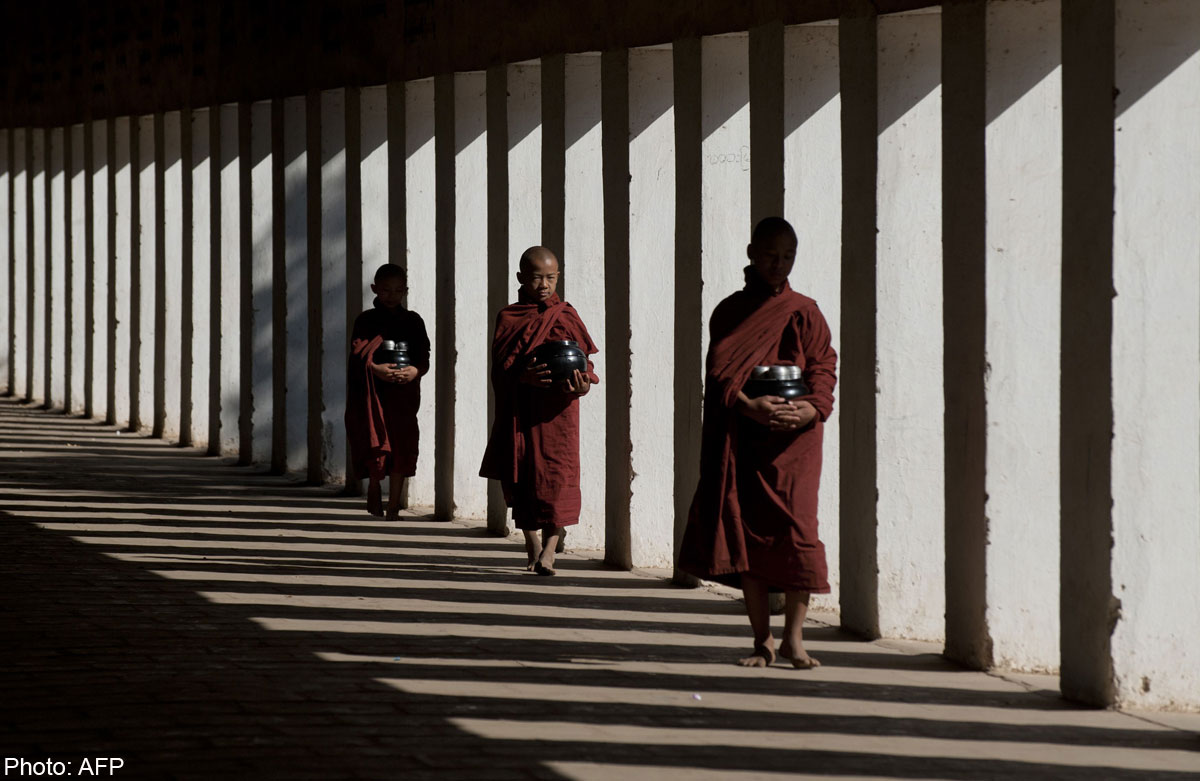 YANGON - Some monks are being slapped with criminal charges under Act 259 (A), which covers acts that involve religious disgrace, according to the Ministry of Religious Affairs.
Such actions include begging for money, drinking alcohol, and committing acts unsuitable for religious manners, including sexual relationships with married women.
"According to daily reports by informants, the Township and District Sangha Nayaka Committees have conducted investigations and taken action against those monks who have committed the above offences," said Tint Aung Tun, Director of the Ministry of Religious Affairs.
"The informants told us that the suspected monks have no fixed addresses. Mainly, they [monks] are the ones drinking alcohol and begging for money. Among the suspected monks, some are junior in years served and are legally living in their monasteries," he added.
He confirmed that although it is difficult to provide details about investigations occurring across the entire nation, it is true that jail sentences have been recommended by township and district Sangha Nayaka committees and by monks from the Discipline Committee.
A monk who commits a criminal offence under Act 295 (A) may be sentenced to two years' imprisonment and a fine.