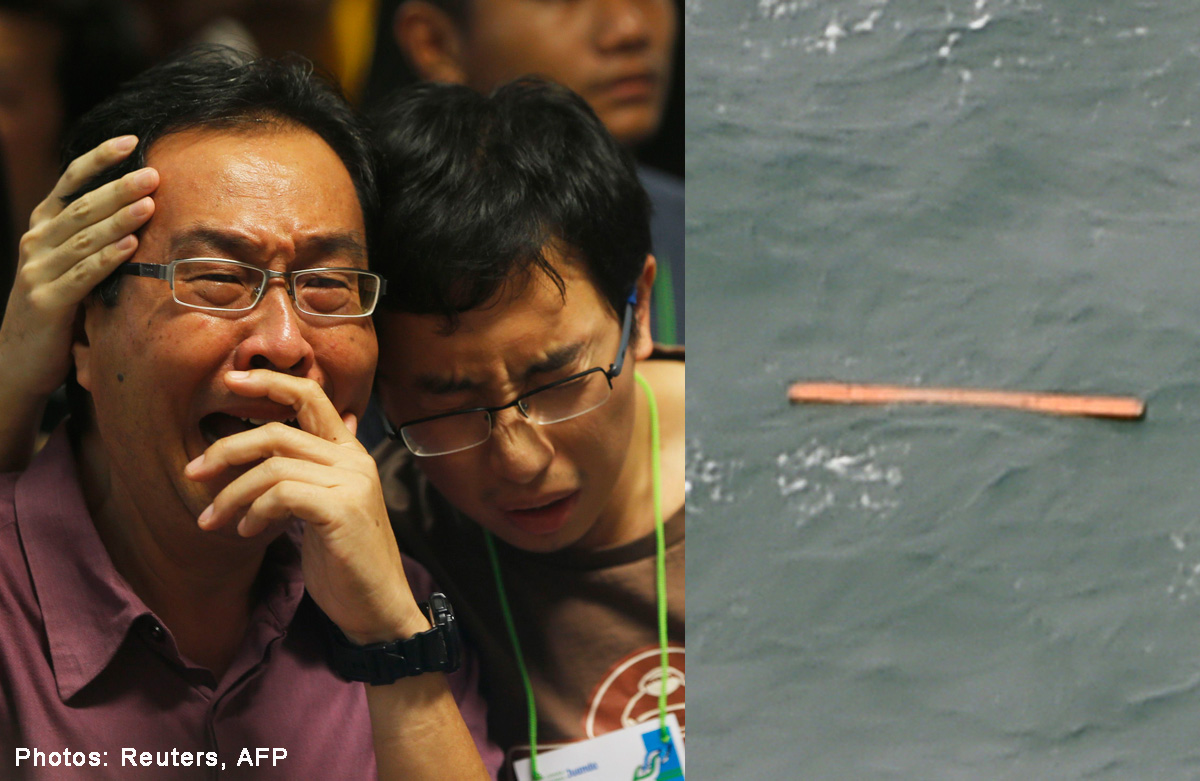 JAKARTA - An Indonesian warship recovered more than 40 bodies from the sea Tuesday in the search for the AirAsia jet, a navy spokesman told AFP.
"Based on the navy radio, it has been reported that the warship Bung Tomo has retrieved 40 bodies and the number is growing. They are very busy now," Manahan Simorangkir said.
Earlier, Indonesia's media outlets reported that Indonesian warship KRI Bung Tomo has found six bodies, and retrieved three, citing local broadcaster TV One.
It is trying to rescue other bodies being tossed by strong waves, reported Detik.com.
My heart is filled with sadness for all the families involved in QZ 8501. On behalf of AirAsia my condolences ... http://t.co/OJGobL93cR

— Tony Fernandes (@tonyfernandes) December 30, 2014