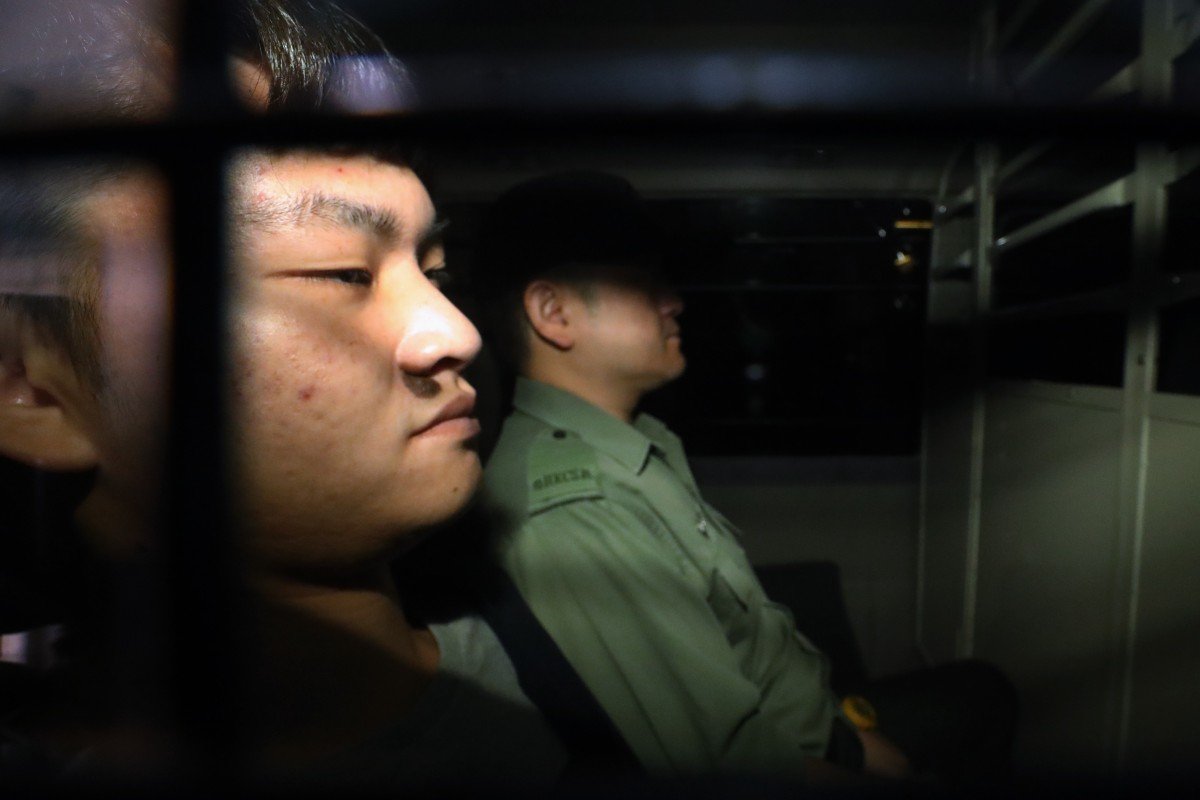 A soon-to-be-released murder suspect, originally at the centre of Hong Kong's political crisis sparked by the government's now-withdrawn extradition bill, has decided to turn himself in to Taiwan authorities, the Post has learned.
Reverend Canon Peter Koon Ho-ming, a top Anglican priest who has been visiting Chan Tong-kai weekly in jail, said the 20-year-old, wanted on the self-ruled island for the murder of his pregnant girlfriend, hoped the move would calm the chaos in his home city.
Chan was jailed last year over money laundering charges and will be released next Wednesday.
"I have been visiting him for more than half a year now. At first he was worried about turning himself in, but after talking to lawyers from Taiwan and with his family, he made the decision last month," said the provincial secretary general of the city's Anglican Church.
Hong Kong leader Carrie Lam Cheng Yuet-ngor had held up his case as the primary justification for the bill, arguing that fugitives such as Chan were able to avoid justice because of a lack of extradition agreements with jurisdictions such as Taiwan. Opposition to the bill - which also sought to expand extradition to other jurisdictions, including mainland China - triggered months of unrest that is showing no signs of dying down.
An expert in Taiwan's criminal law said its legislation might limit Chan from entering into a plea bargain with the prosecution there, nor could he be exempted from capital punishment after the trial.
But Koon believed that would be unlikely.
"Lawyers told me that a convicted murderer would spend at least 10 years in jail. But if the offender pleads guilty, it is unlikely for him to face the death sentence or life imprisonment," he said.
"The death sentence is for criminals such as serial killers who plead not guilty. Who is going to turn himself in if you sentence someone like that to death?"
Chan's surprising move came just days before he was due to be released from prison in Hong Kong next Wednesday, after spending 18 months behind bars for money laundering.
Koon also said it was unlikely that Chan would go to Taiwan next week, as he needed to spend time with his family, and complete certain legal procedures before leaving Hong Kong.
Asked whether Chan had conveyed his intention, Taiwan's Ministry of Justice and Mainland Affairs Council responded by referring to a press statement on Thursday, which urged the Hong Kong authorities to continue to detain and investigate Chan beyond the current jail term.
Chan is wanted in Taiwan for allegedly killing his pregnant girlfriend in Taipei last year, but he later returned to Hong Kong and was arrested for money laundering over the use of the woman's money and property.
Criminal lawyer Hong Wei-sheng told the Post that under Taiwan law, prosecutors would not enter into a plea bargain for serious crimes such as murder.
"The furthest [one] could go, would be to plead for a lighter sentence after the trial. There is little chance to sue for a less serious offence," Hong said, adding that the prosecution also could not dictate what the court ruling might be.
But he also noticed that Taiwanese authorities had been reluctant to hand down the death penalty, as it was up to the administration's discretion.
This article was first published in South China Morning Post.